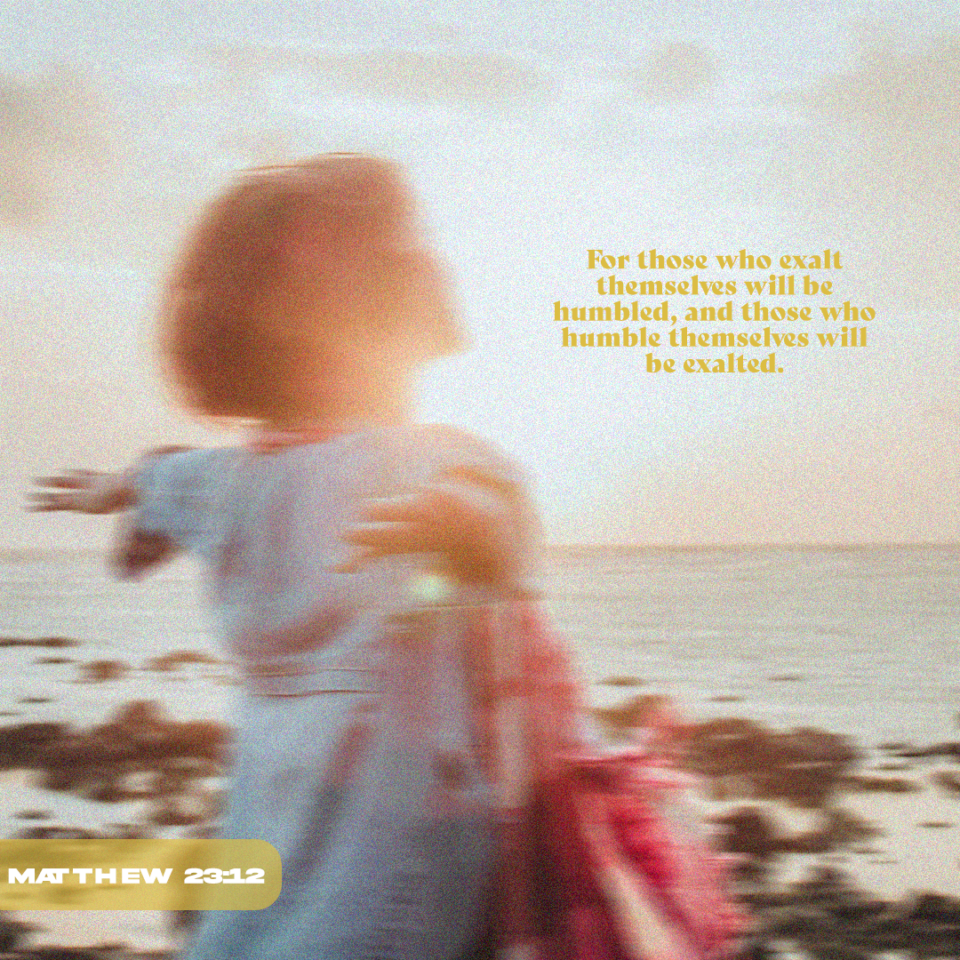 Monday, January 17, 2022
Matthew 23:12
For those who exalt themselves will be humbled, and those who humble themselves will be exalted.
Oftentimes it's easy to think highly of ourselves, taking pride in the successes and talents that God has blessed us with. But as humans we are inherently flawed, and no matter what kind of pedestal we put ourselves on, none of us are perfect. God's word tells us that those who exalt themselves will inevitably be brought low, but those who remain humble will be honored by Him.