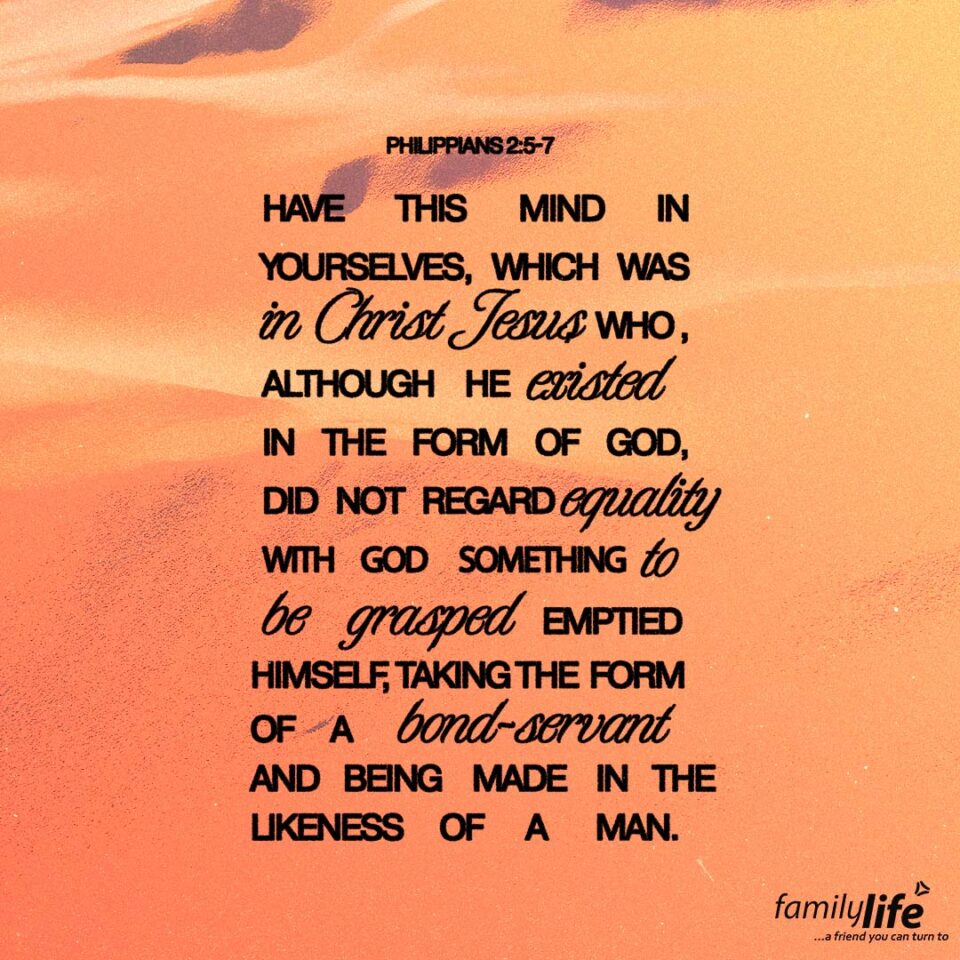 Friday, October 22, 2021
The apostle Paul wrote to the Philippian church about following the example of Christ.
Philippians 2:5-7 Have this mind in yourselves which was also in Christ Jesus, who, although He existed in the form of God, did not regard equality with God a thing to be grasped, but emptied Himself, taking the form of a bond-servant, and being made in the likeness of men. (NASB)
The foremost example of Scriptural greatness was when the Son of God stepped down from heaven's glory and voluntarily set aside His outward manifestation as Deity! He was willing to voluntarily empty Himself of all the things He loved to do as God's Son. Then, the Bible says, let this be an example to you of humility.
There is no way anyone can ever imagine what it meant for God's Son to empty Himself in this way! He laid aside all the wonderful things only God's Son could do . . . like being in more than one place at the same time. It was like Superman giving up flying! He had a right to those things, but for you He was willing to give them up. Remember that next time someone cuts you off in traffic or takes the last doughnut in the break room!