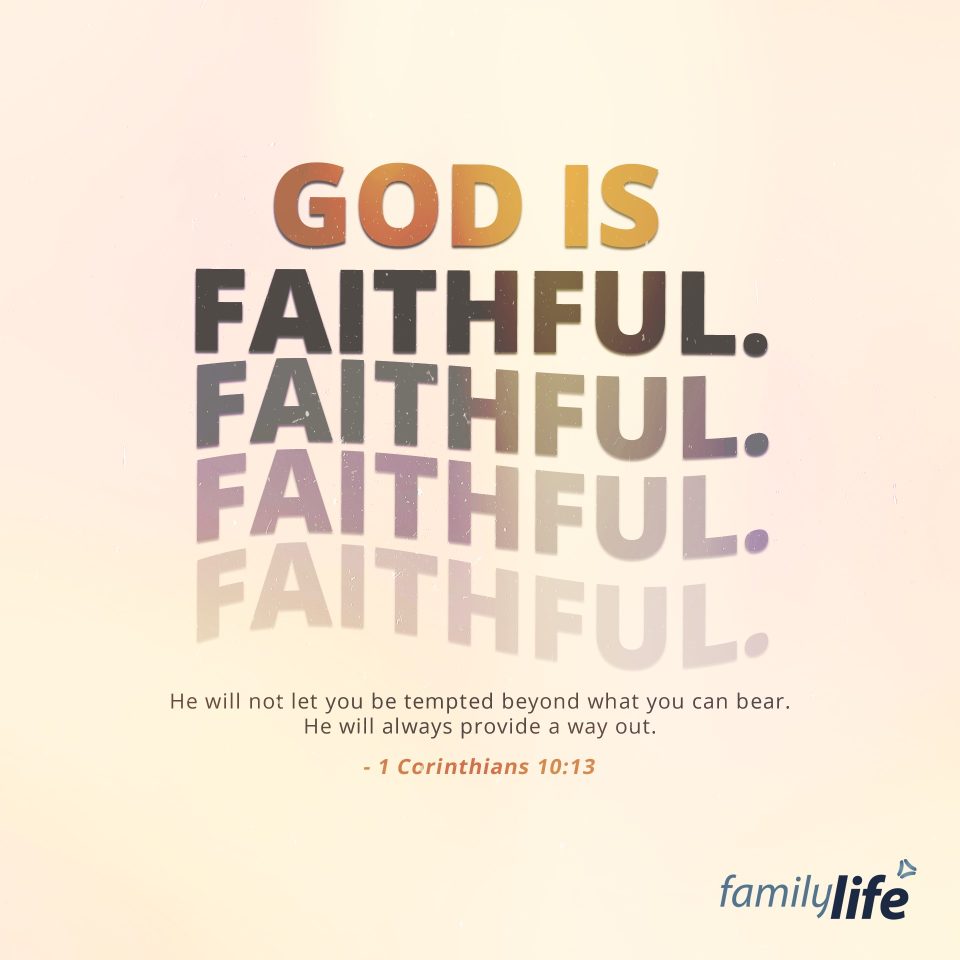 Thursday, October 20, 2022
1 Corinthians 10:13
No temptation has overtaken you that is not common to man. God is faithful, and he will not let you be tempted beyond your ability, but with the temptation he will also provide the way of escape, that you may be able to endure it.
When we slip up and sin, it's all too easy to start blaming the temptation instead our ourselves. The temptation to sin is comparable to the temptation to eat things we shouldn't. No one is making you eat a third donut, but it's difficult to resist when it's right in front of you. The same is true with sin: nothing is forcing you to disobey God, but temptation can be very real. But the Word says that in every situation, no matter how tempting, God will provide a way for you to escape, that you may endure. No one is without sin because, inevitably, we all fail, but there isn't a temptation under the sun that you can't escape… not with the Lord by your side.