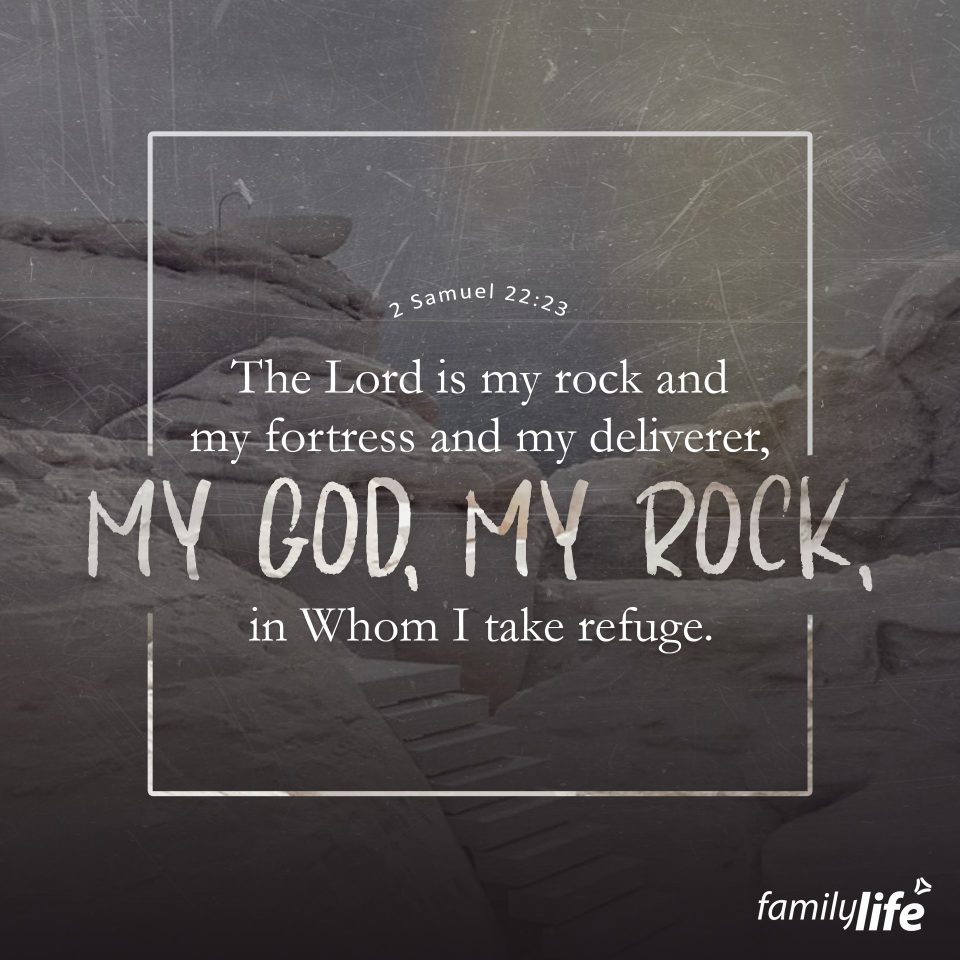 Wednesday, November 9, 2022
2 Samuel 22:2-3
He said, "The Lord is my rock and my fortress and my deliverer, my God, my rock, in whom I take refuge, my shield, and the horn of my salvation, my stronghold and my refuge, my savior; you save me from violence."
David sang these words to the Lord when he was rescued, one of many times, from the hands of King Saul. Though Saul was bent on killing David, God wouldn't let it happen. In the same way that the Lord protected David from his enemies, He can certainly protect you. His eyes are always on you, and He never misses a single prayer. God is your shield, your rock, fortress, and deliverer. Believe and trust in Him, and He can deliver you from anything.