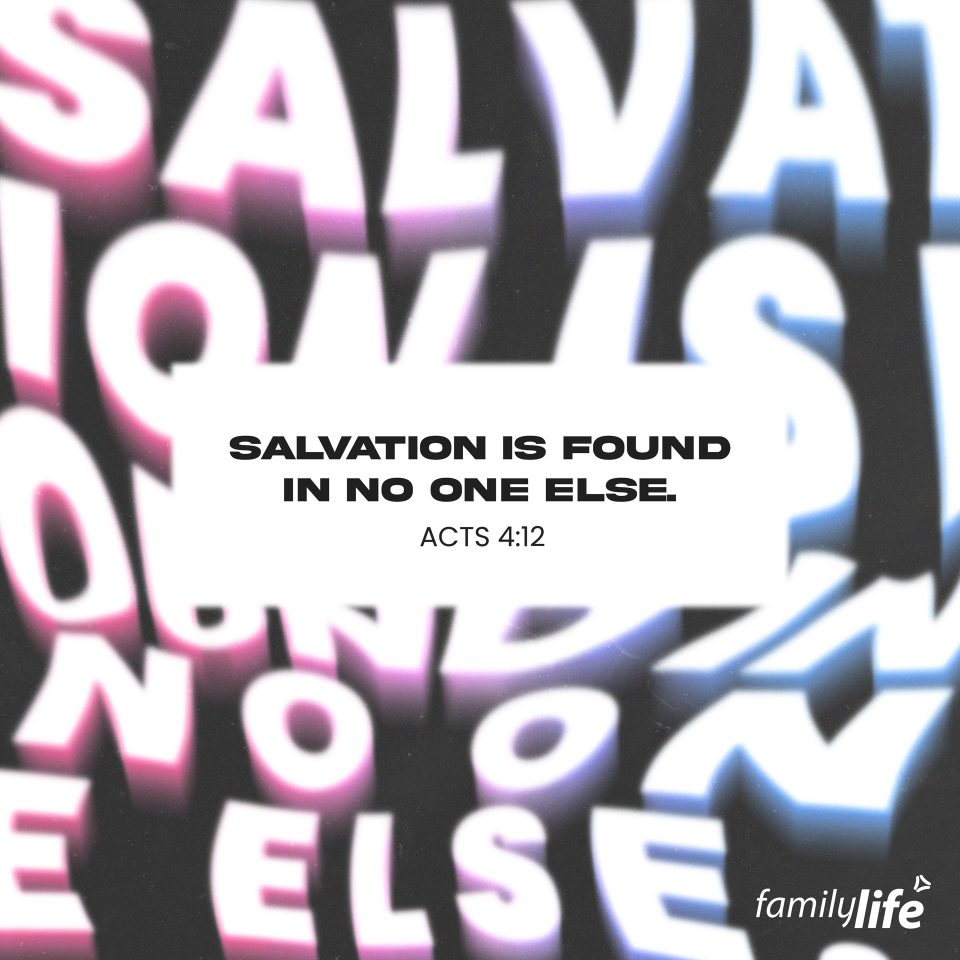 Friday, October 28, 2022
Acts 4:12
And there is salvation in no one else, for there is no other name under heaven given among men by which we must be saved.
There are countless religions and theologies in the world, most with their own unique method of getting to heaven. The truth is, there's only one way to paradise after this life, and that's Jesus Christ. As uncomfortable as it is, we need to wake up and realize that unless the truth of the gospel impacts the lost people in our lives, they don't have hope for eternal life. There is only one way to be saved, and if you know Him personally, you know just how important it is that the truth is shared. Don't let anything stop you from introducing a lost soul to Christ, because people and their relationship with the Lord and Savior is all that will matter on the other side.