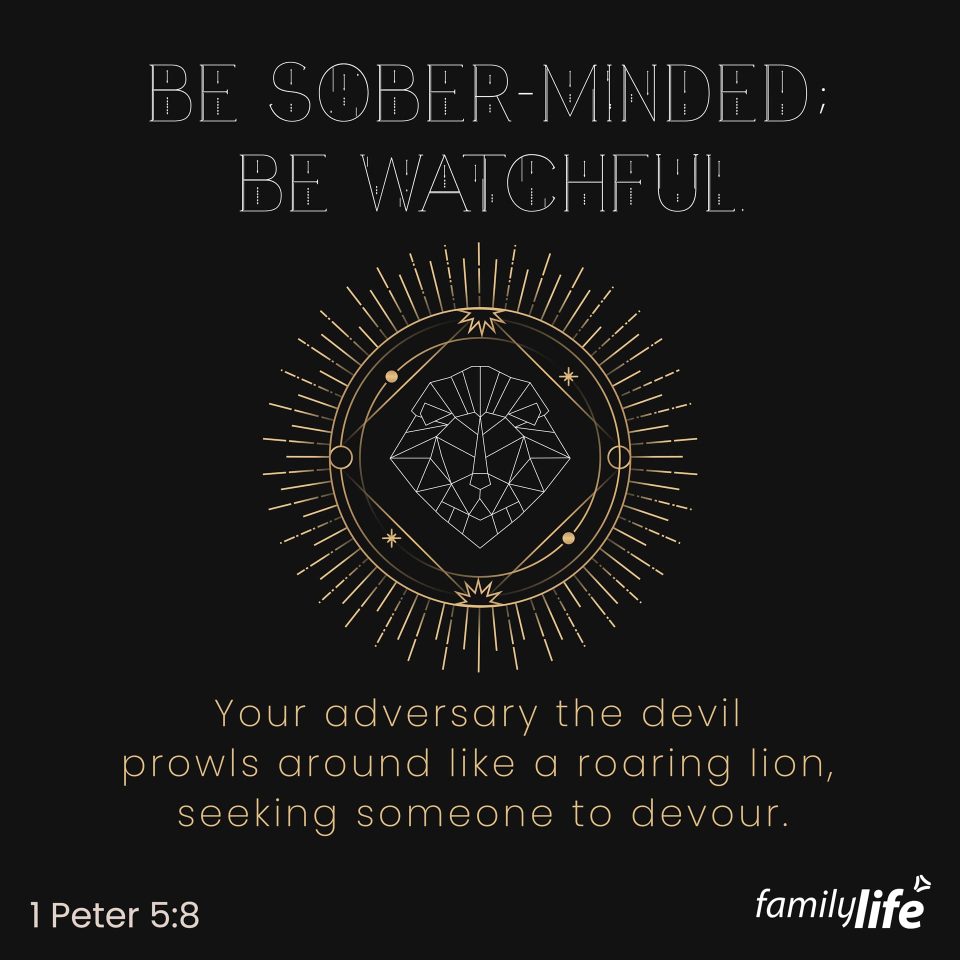 Thursday, February 2, 2023
1 Peter 5:8
Be sober-minded; be watchful. Your adversary the devil prowls around like a roaring lion, seeking someone to devour.
Satan is often depicted as a cartoonish devil with a pitchfork, but we know that our enemy is very real, and is doing everything he can to distract us from what matters. As you walk through life with God, be sober-minded and watchful. Write the scriptures on your heart, and don't let any lie or insecurity undermine what Jesus has done for you. He loves you more than you can possibly know, and nothing can separate you from that affection, as the devil would like to have you believe. Be vigilant and guard your mind against temptation and deceit, remembering that Satan is a defeated enemy; because of Jesus, sin and death are defeated, and the head of the serpent has been crushed.