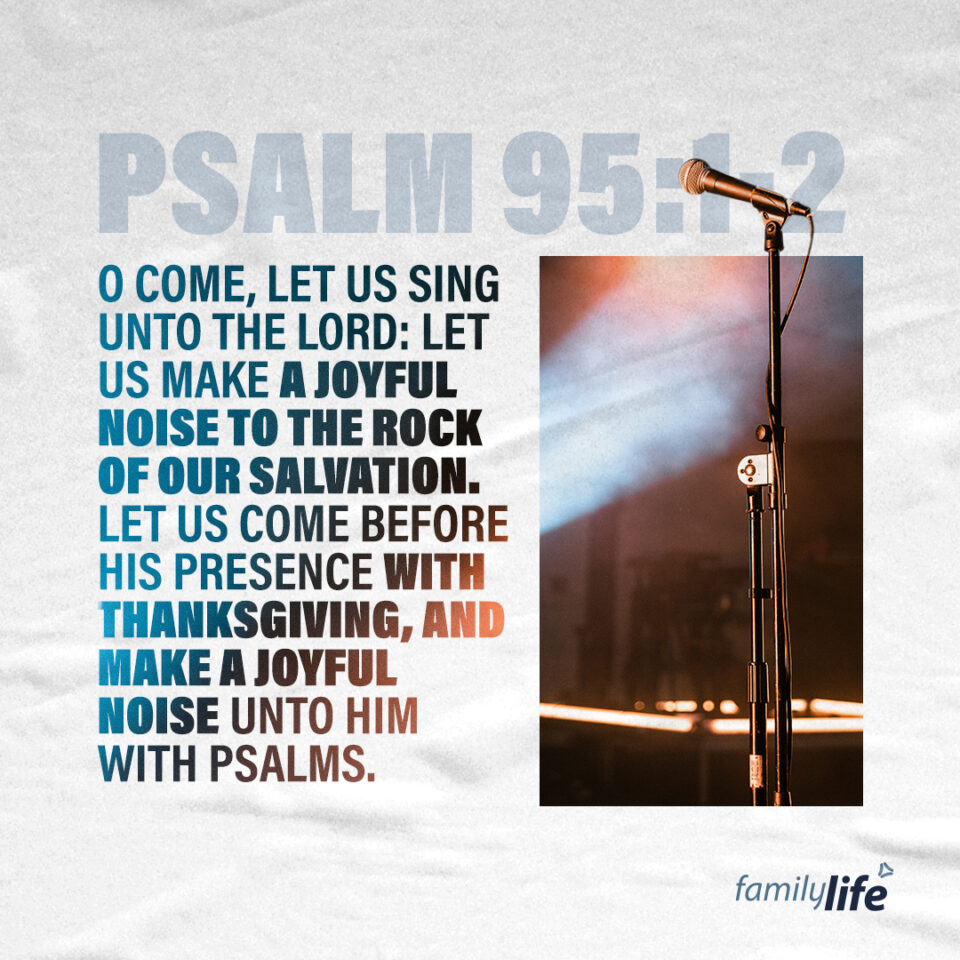 Thursday, November 25, 2021 (Thanksgiving Day)
The Psalmist writes of the confidence you can have in the living Lord.
Psalm 95:1-3 O come let us sing to the Lord: let us make a joyful noise to the rock of our salvation. Let us come before His presence with thanksgiving, and make a joyful noise unto Him with psalms. For the Lord is a great God, and a great King above all Gods. (KJV)
This verse is an invitation to worship and give thanks to God. Imagine a congregation of worshippers on either side of the aisle alternating in speaking this Psalm to each another! Remember the great shout of victory that comes with the final "out" of the World Series? That's the idea of the words: "make a joyful noise"!
The motivation for this animated worship is our "great God" . . . the "great God above all Gods"! The first order of business is to give thanks. To whom? The "rock of our salvation".