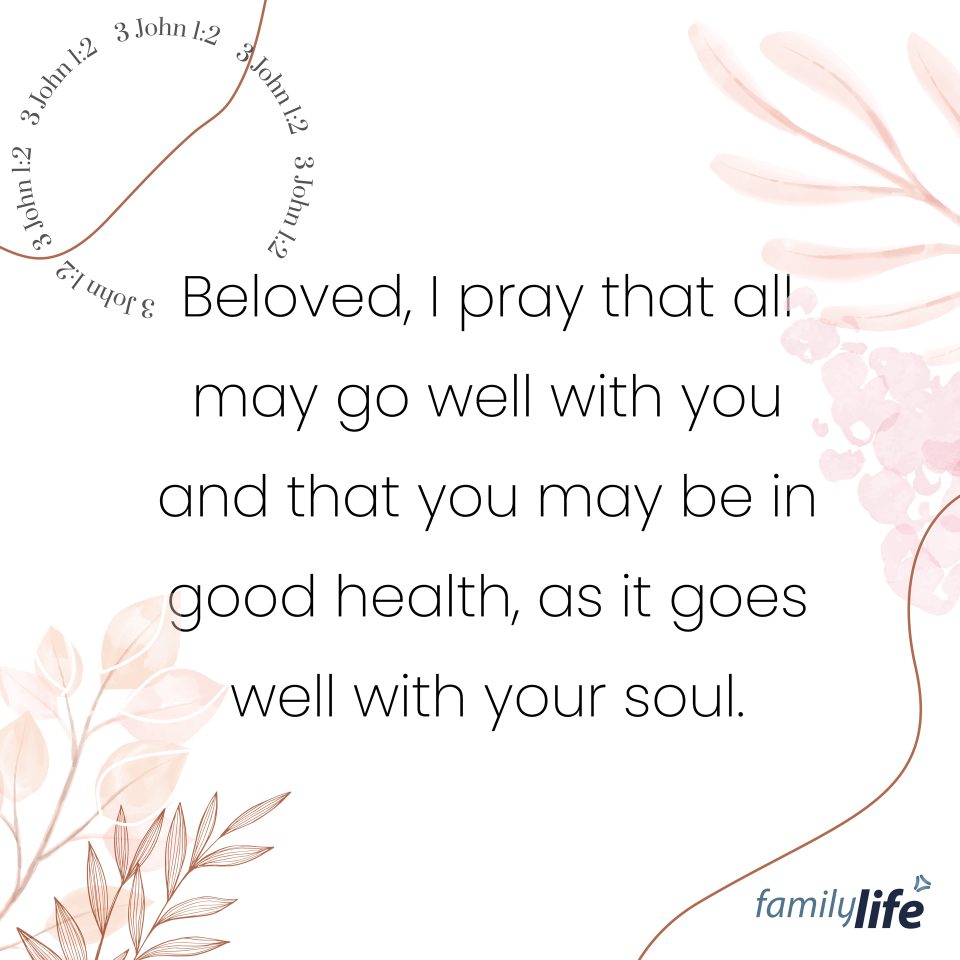 Monday, August 1, 2022
3 John 1:2
Beloved, I pray that all may go well with you and that you may be in good health, as it goes well with your soul.
Being physically healthy and being emotionally healthy aren't so different. Both follow the same pattern: if you take in good things and practice good habits, you'll feel better! Being healthy is good for the soul, and while there are some things you can't control when it comes to physical health, you can always keep your eyes on God. Finding joy in the Lord and the life He has given you isn't just spiritually healthy, but actually has an effect on your physical body too! When your heart is set on good things, it's only natural for other aspects of your life to follow.