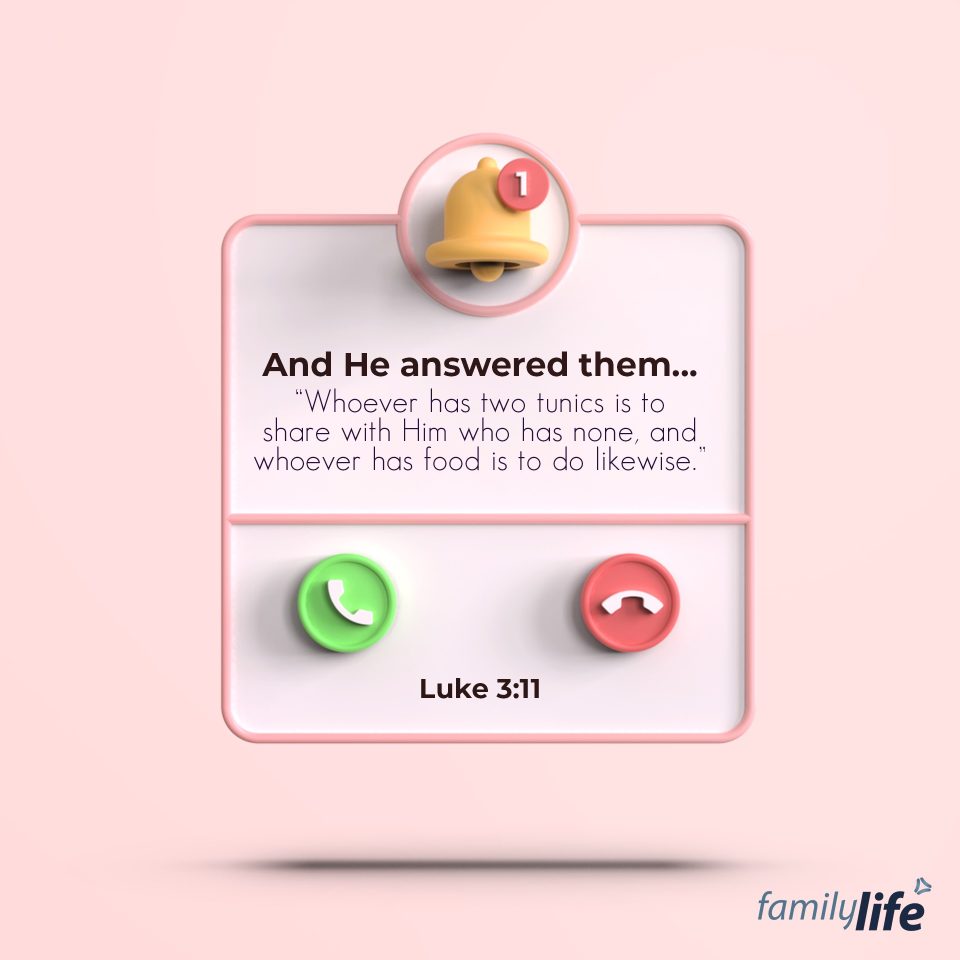 Thursday, December 1, 2022
Luke 3:11
And he answered them, "Whoever has two tunics is to share with him who has none, and whoever has food is to do likewise."
Won't there always be someone with less than you? The very fact that you're reading this means you're able to read, and that you live in a country where you have the freedom to read about Jesus. Many people in the world aren't so lucky, and most of them don't even have proper food, clothing, and shelter. During his time on earth, Christ cared for the lowly and the poor, and committed the ultimate act of selflessness by sacrificing Himself for sinners that could never repay Him. When He saw someone in need, He helped them, and in doing so set the example for you and me.