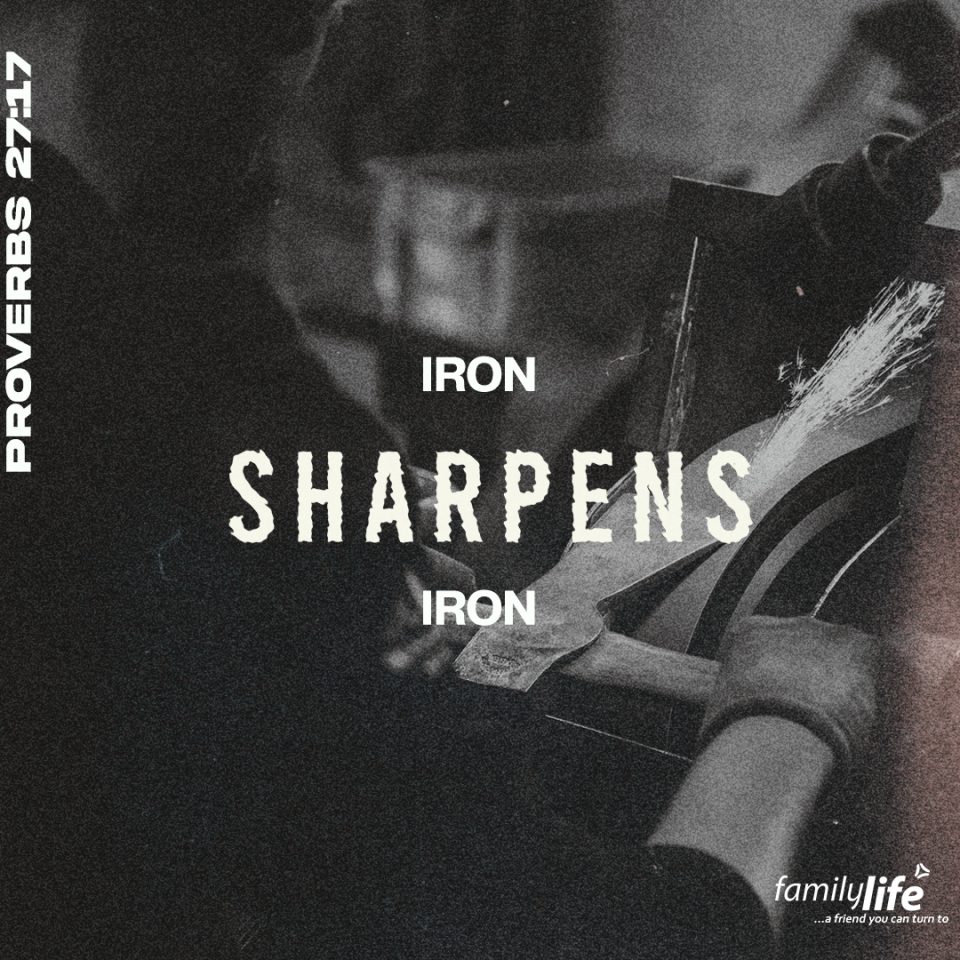 Wednesday, February 9, 2022
Proverbs 27:17
Iron sharpens iron, and one man sharpens another.
The impact that one person can have on our character and our lives is tremendous. While some people along the line may have torn us down, there's great potential for a trusted friend to build you up. Like iron sharpening iron, we should always be sharpening one another, keeping each other accountable, responsible, and encouraged.