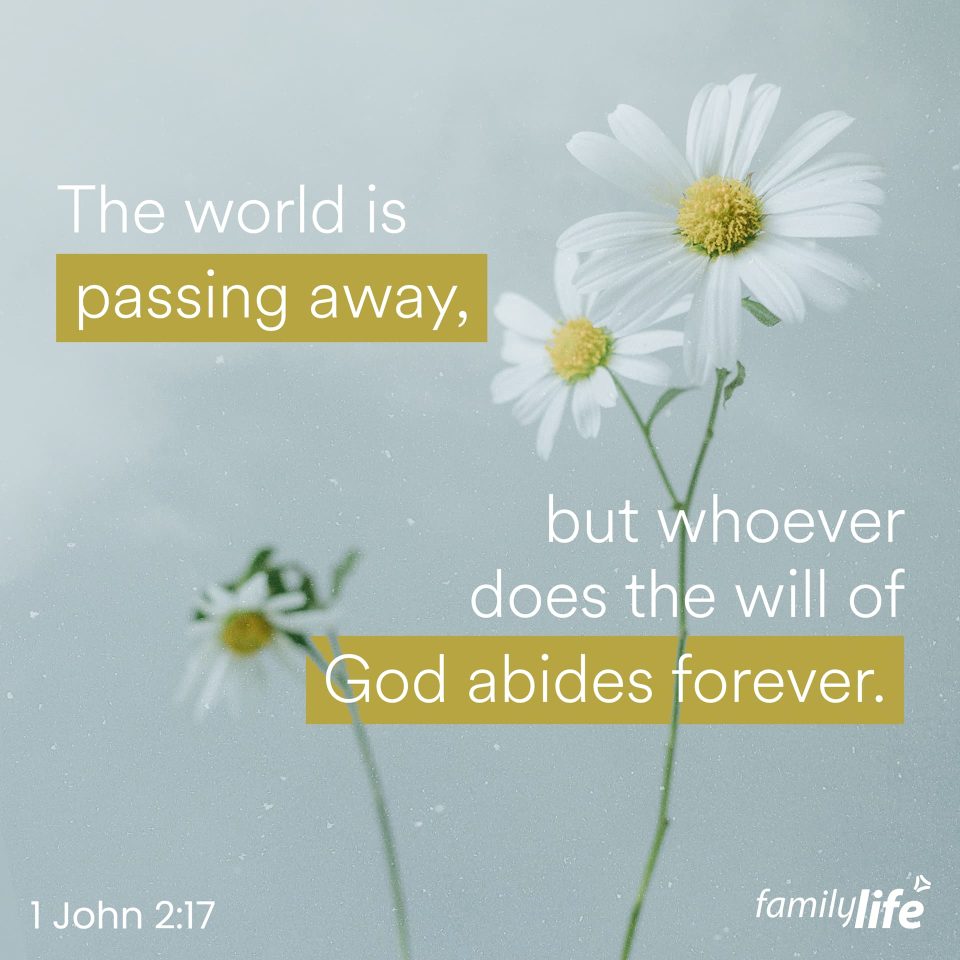 Friday, August 11, 2023
1 John 2:17
And the world is passing away along with its desires, but whoever does the will of God abides forever.
The life you build and the legacy you leave behind will inevitably fade with time and become only a memory. This world isn't meant to last, but the paradise God is preparing for us in Heaven will go on forever. The most meaningful thing you can do in this life is put it in Christ's hands, and let Him turn you into the person you were meant to be. Even though you're temporary, God still put you here, which means you have a part to play in His story. Be attentive to His will and follow His commands, and you will be richly rewarded in the life to come, with treasures that time cannot erode.