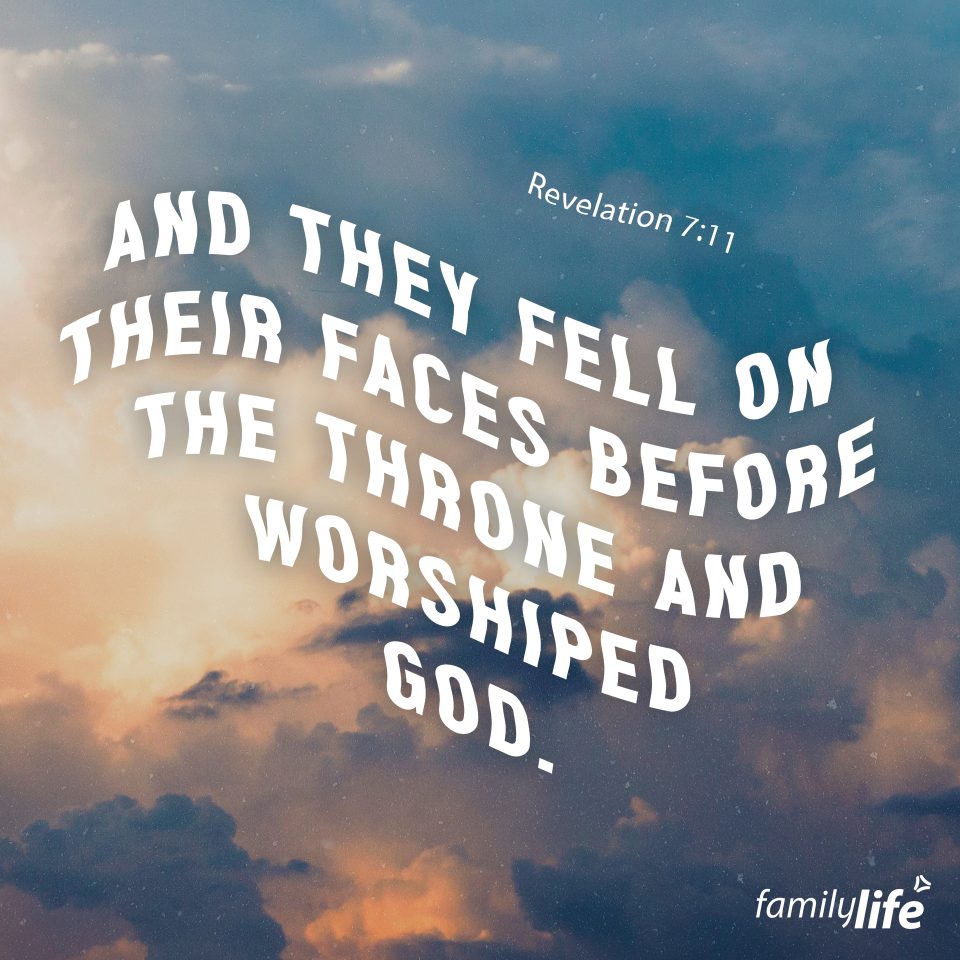 Friday, July 1, 2022
Revelation 7:11
And all the angels were standing around the throne and around the elders and the four living creatures, and they fell on their faces before the throne and worshiped God.
In the book of Revelation, John sees the angels of heaven bowing down and worshipping the Almighty. God is the Alpha and the Omega, the Beginning, and the End, and all of Creation knows it. Not only did God create the universe and breathe life into you, but by sacrificing His only begotten son He rescued you from yourself. You owe Him your worship not just for being the God of the universe, but also for being our Savior who loved us and paid for our sins with His blood. And at the end of our time here on earth, when you and I are gathered in Heaven with the angels, every knee will bow, and every tongue will glorify the Lord.