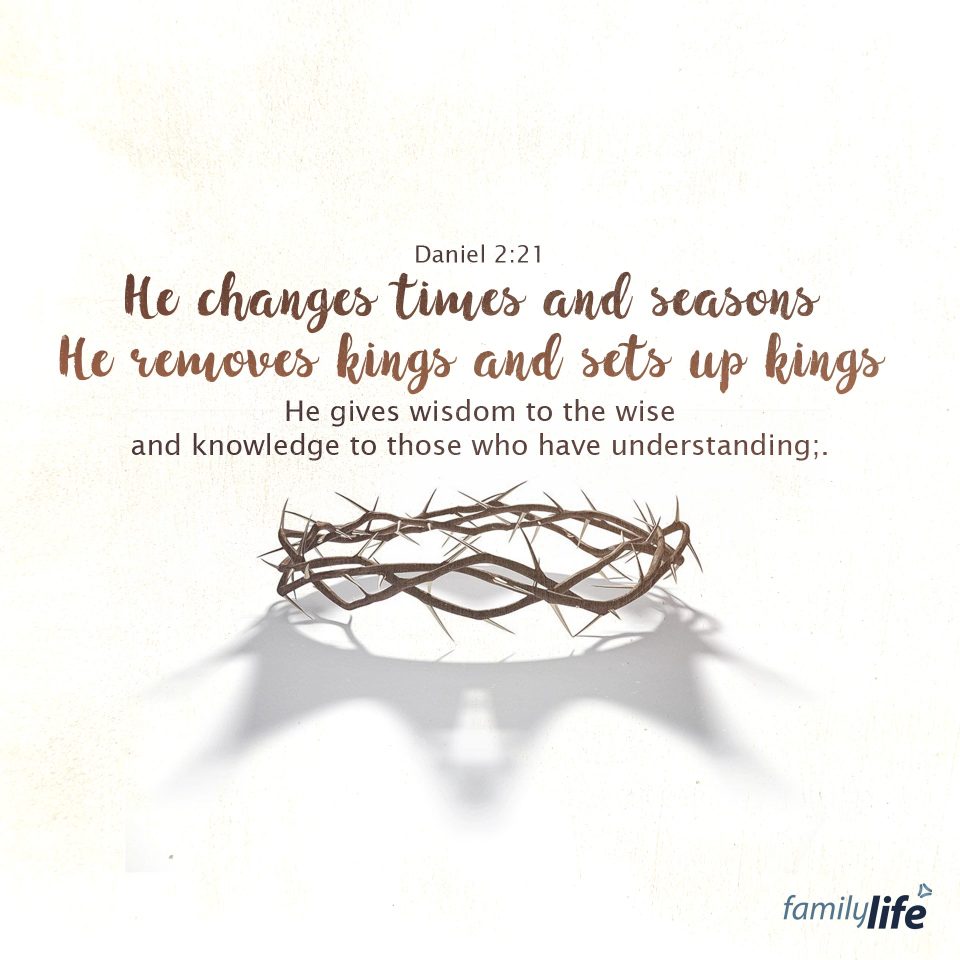 Monday, November 14, 2022
Daniel 2:21
He changes times and seasons; he removes kings and sets up kings; he gives wisdom to the wise and knowledge to those who have understanding.
God invented time, and He's given a purpose to every moment of time since "Let there be light." Throughout history, He has established kings and let kingdoms crumble. He has given blessings to those who seek Him and cursed those who cursed Him. Every spring rain, every summer heat and every cold winter was set into motion by the Lord, who put the stars in the sky to measure days, months, and years. Whatever "season" of life you find yourself in, whether it's a tumultuous one or a carefree breeze, God gave it to you. You aren't in charge of your season of life, but you are in charge of what you do in those circumstances.