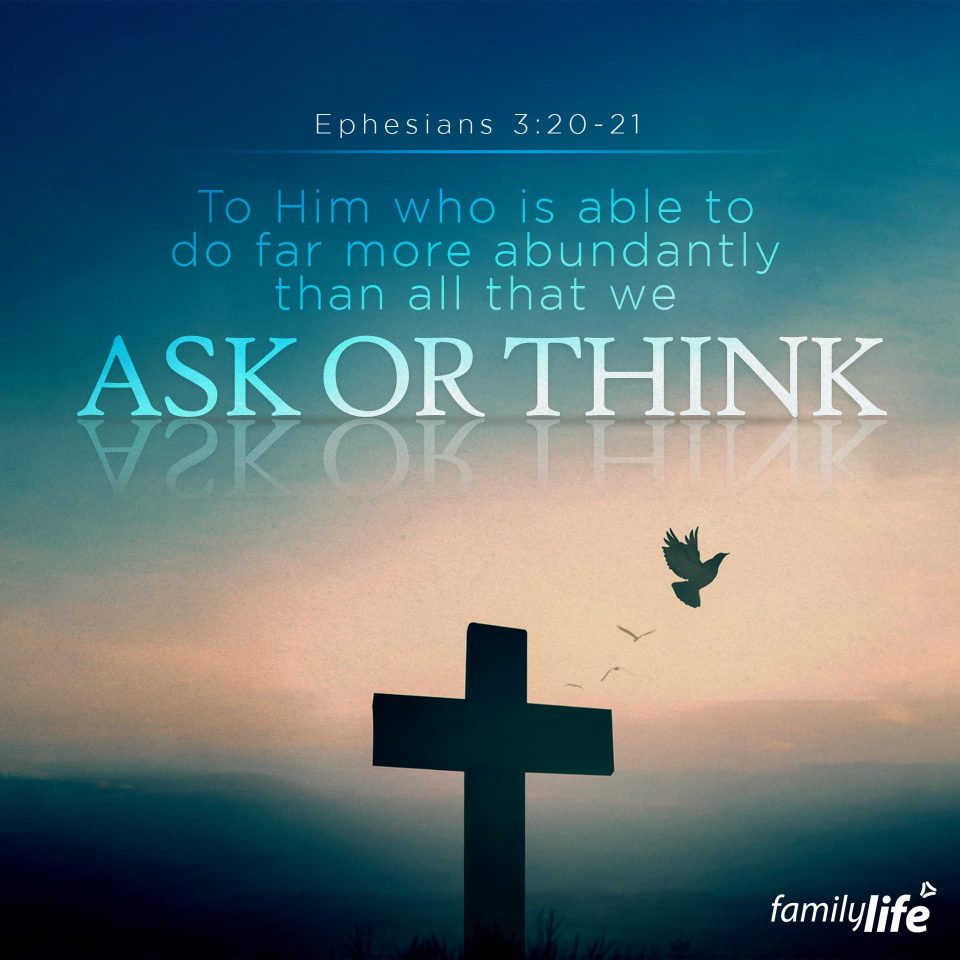 Friday, July 28, 2023
Ephesians 3:20-21
Now to him who is able to do far more abundantly than all that we ask or think, according to the power at work within us, to him be glory in the church and in Christ Jesus throughout all generations, forever and ever. Amen.
God is so much bigger than you can possibly picture, and He loves you more than you could ever give Him credit for. He left His own kingdom and came down to the muddy, broken world to live and die as a man, all for you, and everyone who puts their faith in Him. There's no length He won't go, and hasn't gone, for the sake of those He loves, and who love Him. He is all-wise, all-powerful, all-generous and all-caring, and His word tells us that we have not because we ask not. When you pray, pray like you believe He will answer, because He can and He will, all in His perfect timing.