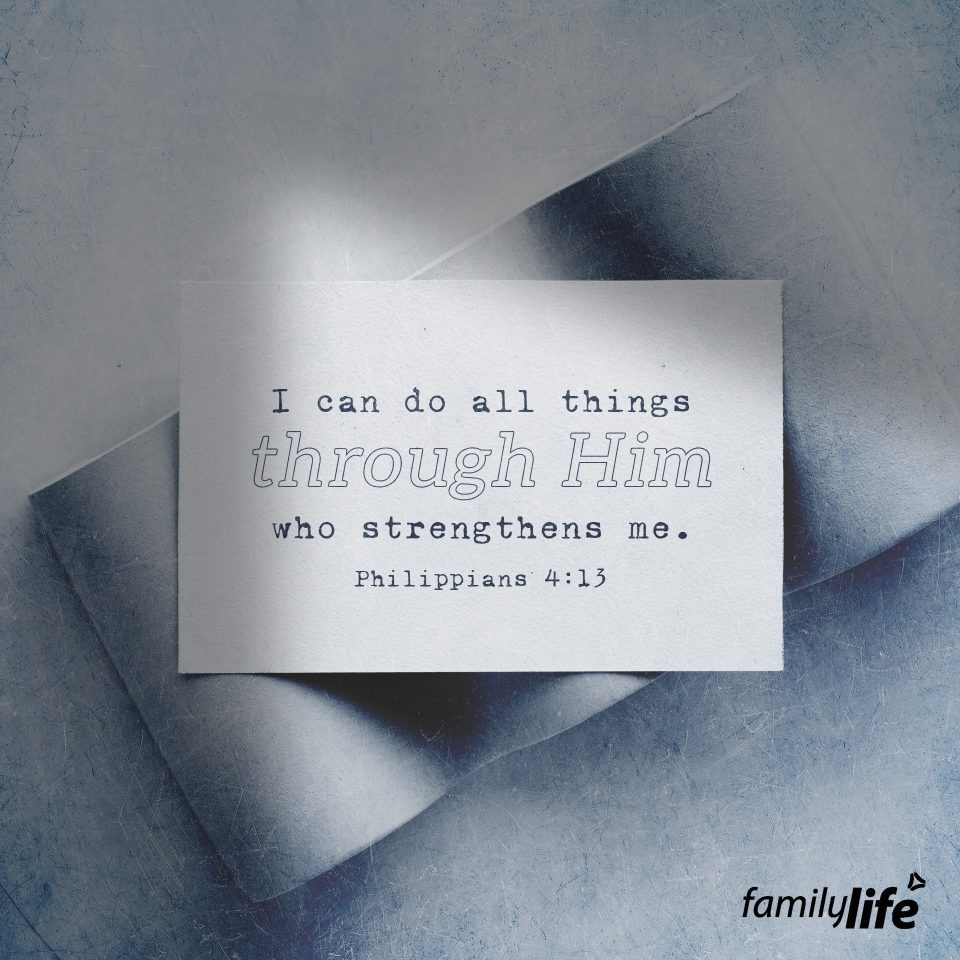 Wednesday, September 28, 2022
Philippians 4:13
I can do all things through him who strengthens me.
There's nothing that you can't do with Christ by your side. He will comfort you, equip you, and guide you as you serve Him with your life. History is full of people who obeyed God faithfully, and when they did, He helped them accomplish things that they could have never imagined doing on their own. You can do all things through Christ… because, in reality, you can't do anything without Him. Every breath in your lungs comes from the Lord, and if you allow Him to strengthen and steer you, there are no limits to what you can accomplish in His name.