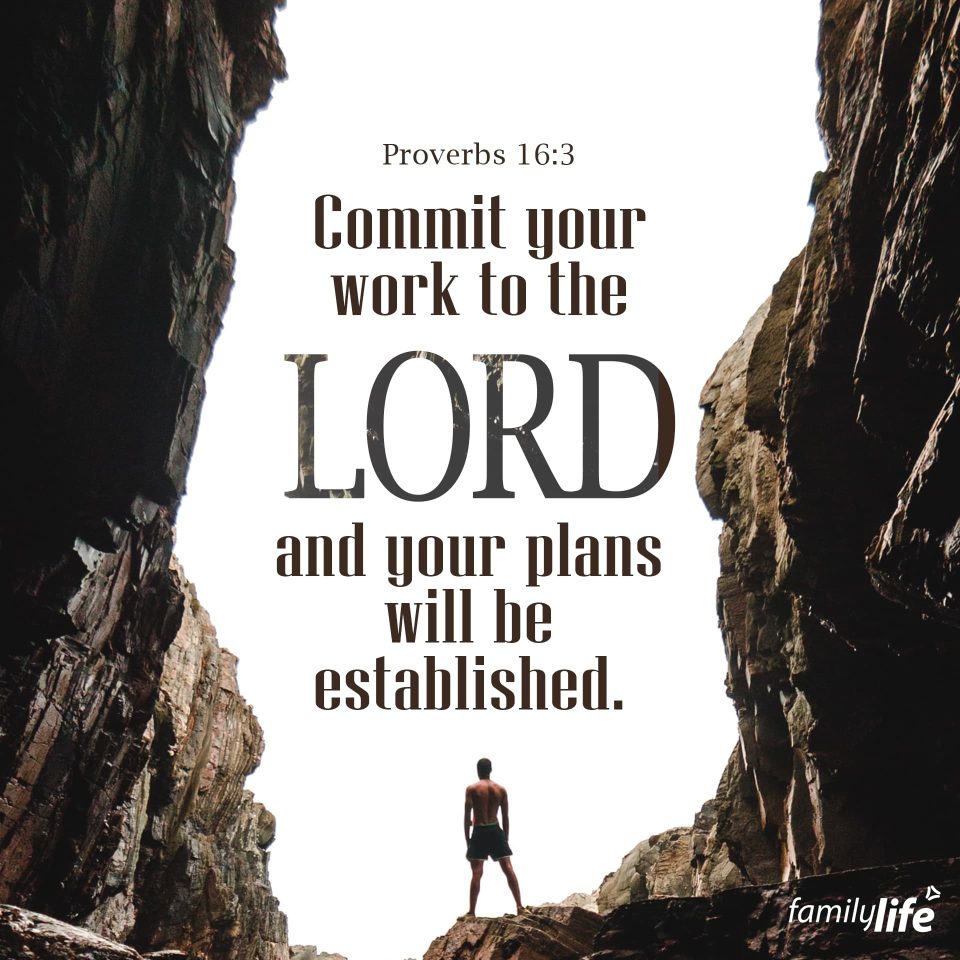 Friday, January 27, 2023
Proverbs 16:3
Commit your work to the Lord, and your plans will be established.
Trust in the Lord and commit your work to Him, and everything you do will succeed exactly as planned. At least, that's the way we'd like to read this verse. But thankfully, we serve a God whose thoughts are above our thoughts, and whose plans are better than anything we could have come up with. His plans often look confusing to us, but in the end the Lord creates something better than we could have imagined. For that reason, this verse emphasizes the importance of putting our trust in God, rather than relying solely on our own abilities and understanding. When you submit to God and trust Him with your work, He is able to bring about His perfect plan… often in ways that you would never expect.