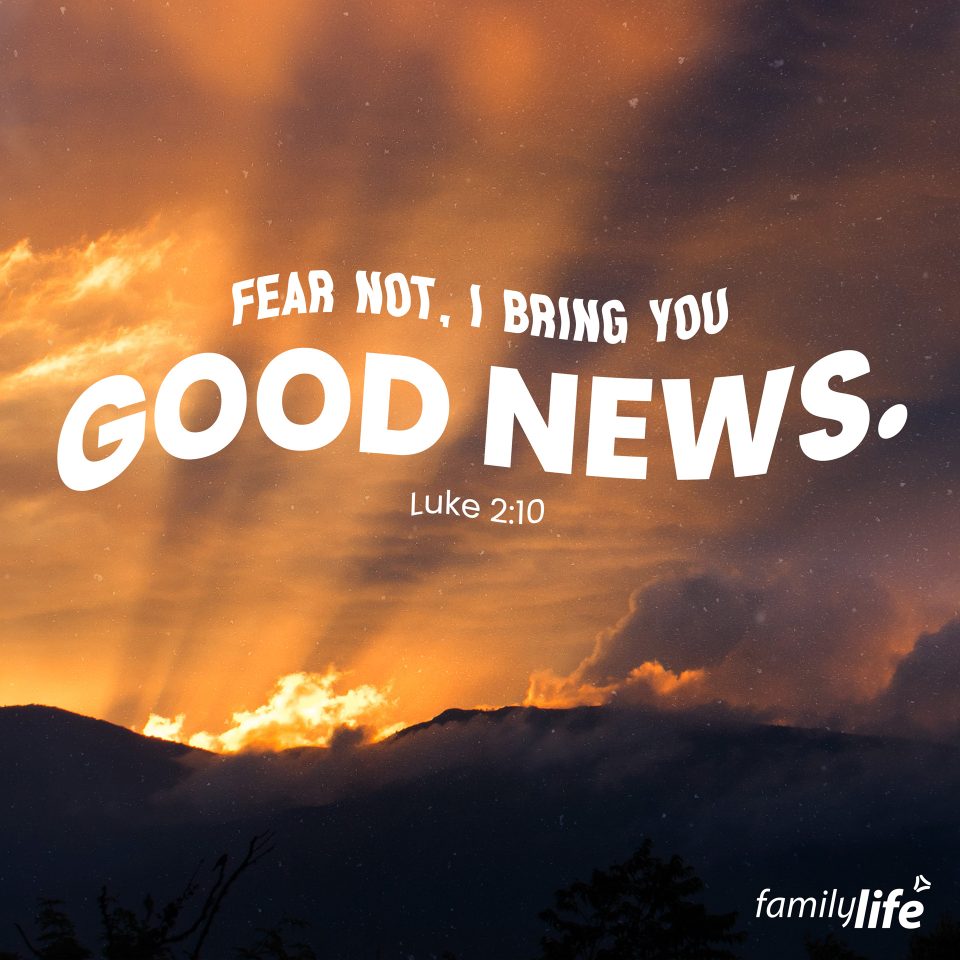 Thursday, October 6, 2022
Luke 2:10
And the angel said to them, "Fear not, for behold, I bring you good news of great joy that will be for all the people.
Life must have looked pretty bleak before the Messiah arrived. But what joyful news the angel delivered to the shepherds in the fields the night that Jesus was born! The Savior of the world had come, and that news is just as meaningful for you today as it was for the shepherds back then. The fact that the God of the universe loves you and sent His son to pay for your wrongdoings personally should bring you all the joy in the world. And unlike other kinds of joy, the kind that is rooted in Christ cant be taken away, because your relationship with Christ is eternal, if you accept Him.