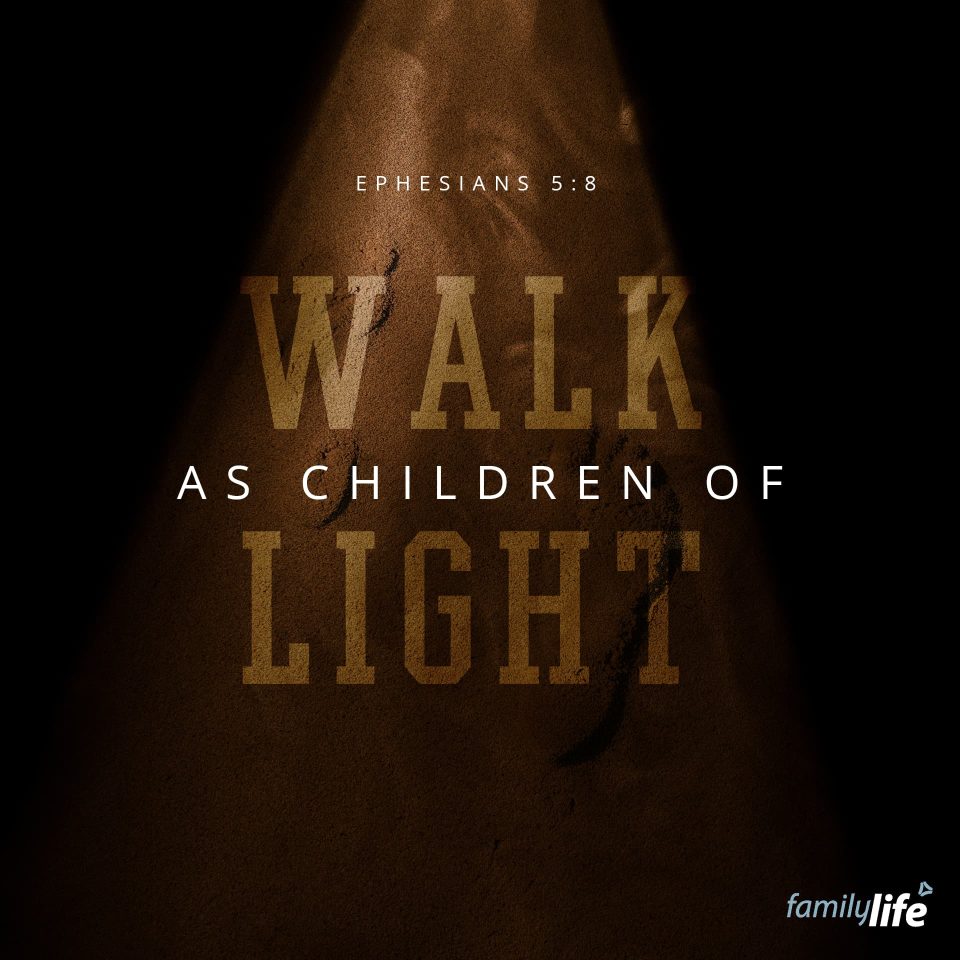 Monday, February 6, 2023
Ephesians 5:8
For at one time you were darkness, but now you are light in the Lord. Walk as children of light
If you're a Christian, you've been reborn as one of God's children. You're an alien to this world, destined to spend forever in paradise with the Father. So, act like it! At one time you were lost in your sin, but now through Christ, you're a child of light. You've been shown immeasurable goodness by God, and now He's called you to show that goodness to others. Be good to the people around you, both friends and enemies, as Jesus was, showing the world what a life transformed by Christ looks like.