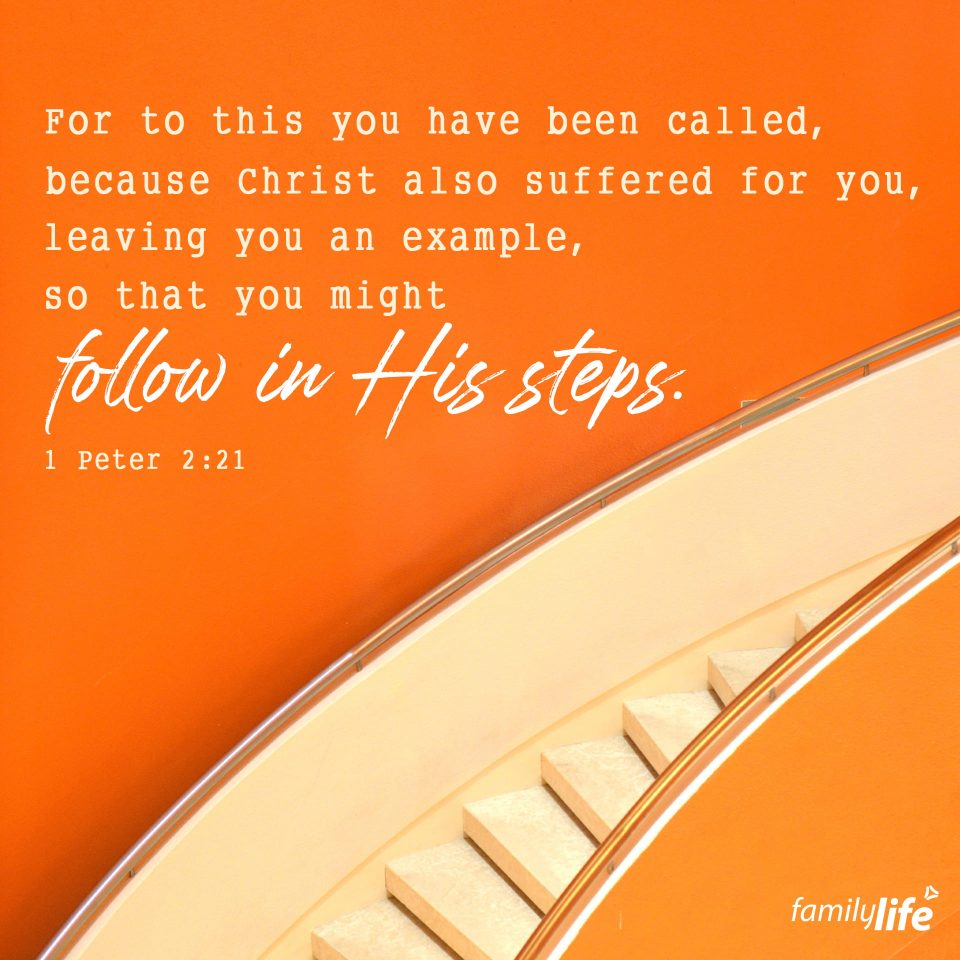 Wednesday, February 1, 2023
1 Peter 2:21
For to this you have been called, because Christ also suffered for you, leaving you an example, so that you might follow in his steps.
What does it mean to "follow in Christ's steps?" It means obeying God and following Him wherever He leads you, even when it gets hard. Jesus set the greatest example of selflessness, humility, and obedience to God, even unto death. The Bible promises that you will face persecution and hardship in this world, but in doing so, you will bring glory to His name and strengthen your faith. When you face trouble on your walk with the Lord, you are sharing in the sufferings of Christ; sufferings that earned you and I eternal life in paradise.