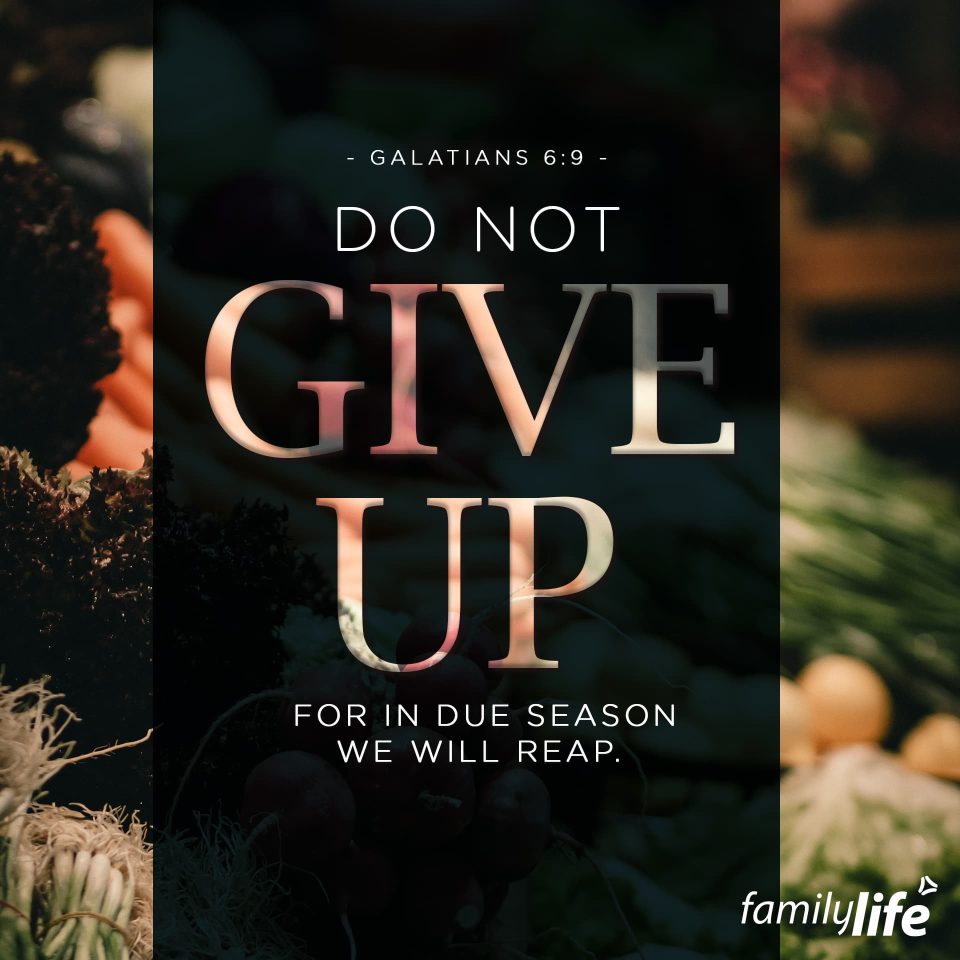 Friday, September 29, 2023
Galatians 6:9
And let us not grow weary of doing good, for in due season we will reap, if we do not give up.
God made you Himself, along with all your personality, talents, quirks, and ambitions. He could have chosen for you to be born at any time and place in history, but he chose this one. The Lord has placed you here specifically, and for a purpose. Everyone has a purpose and a part to play in God's story… but not all choose to repent, believe, and serve Him. Give your life to the only One who can truly give it purpose, and let the Lord use you for amazing things. If you persevere, both physically and spiritually, the Bible promises that you will reap what you sow. Do not give up.