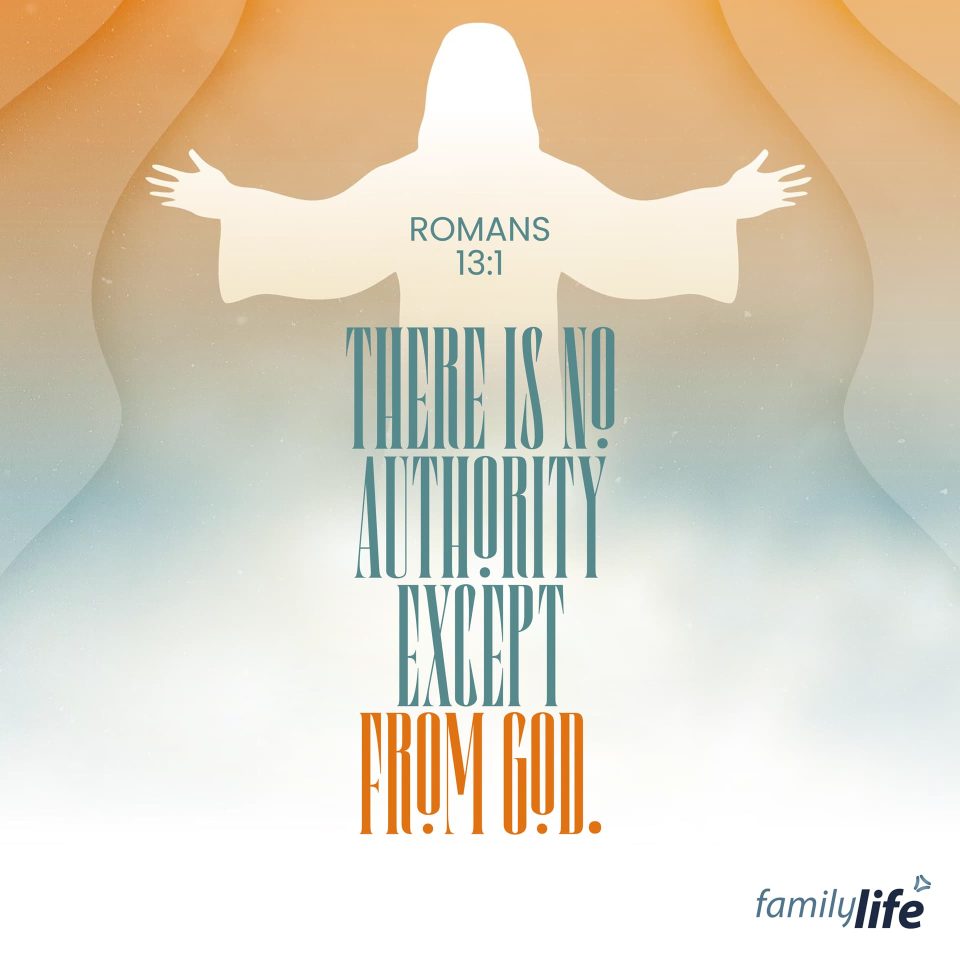 Thursday, May 18, 2023
Romans 13:1
Let every person be subject to the governing authorities. For there is no authority except from God, and those that exist have been instituted by God.
In the time this verse was written, the "governing authorities" were far from friendly, especially towards the church. You might not appreciate some of our world's politicians, but world leaders in Paul's day were feeding Christians to lions. And yet, the Bible assures us that there's only one true king, and that He establishes the rulers of the world. You should never put the law of man over God's law; Shadrach, Meshach and Abednego showed us that when they refused to bow to the king's idol. But honoring God and His subjects means respecting the authority that has been placed over you, recognizing that it isn't our job to make the rules. There will come a time when the only rules are His rules, but as long as you're here, you and I must be good stewards of the world God has established, and we do that by showing honor and respect to the ones in charge.