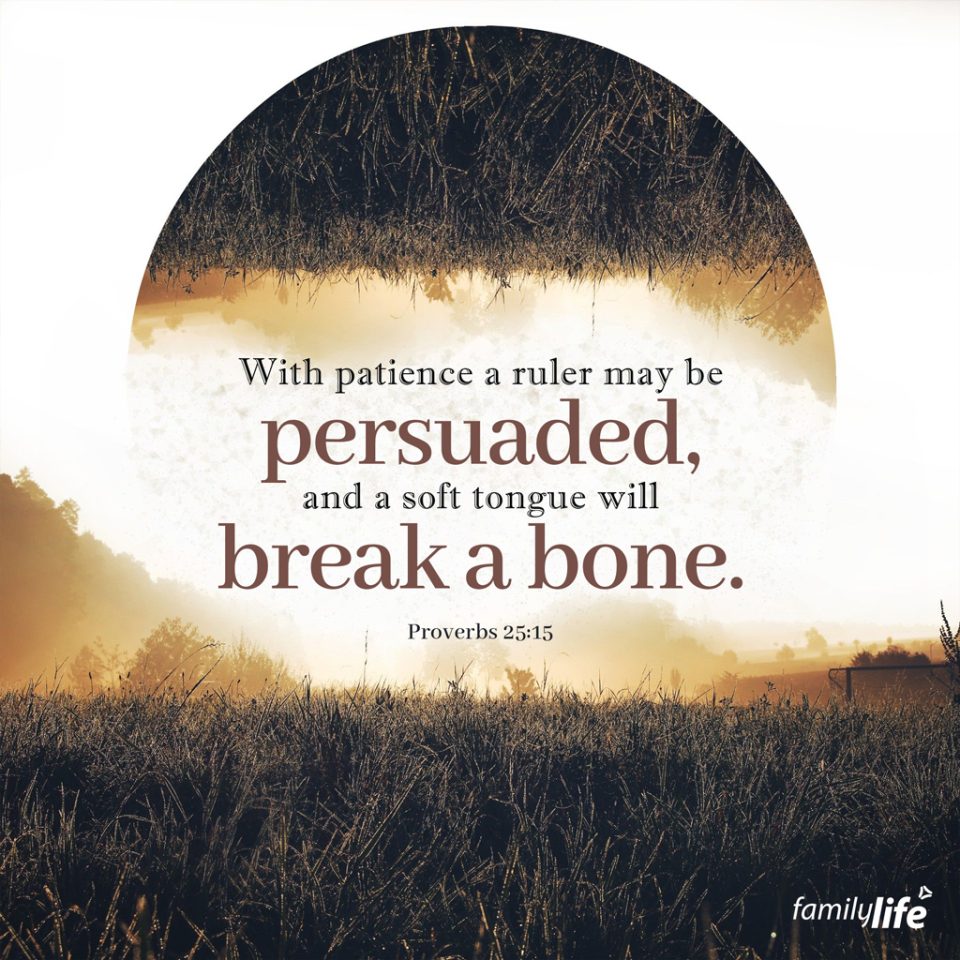 Thursday, December 8, 2022
Proverbs 25:15
With patience a ruler may be persuaded, and a soft tongue will break a bone.
A person with patience and self-control is easy to respect. People will listen more to someone who chooses their words carefully than a fool with no regard for the words they speak. Words are powerful, after all, and they can make or break your relationships with people. Even more than that, they shape the way people think about you, your faith, and even God. Patient words, especially in frustrating circumstances, will go a long way… not only in maintaining peace, but in impacting lives for Christ.