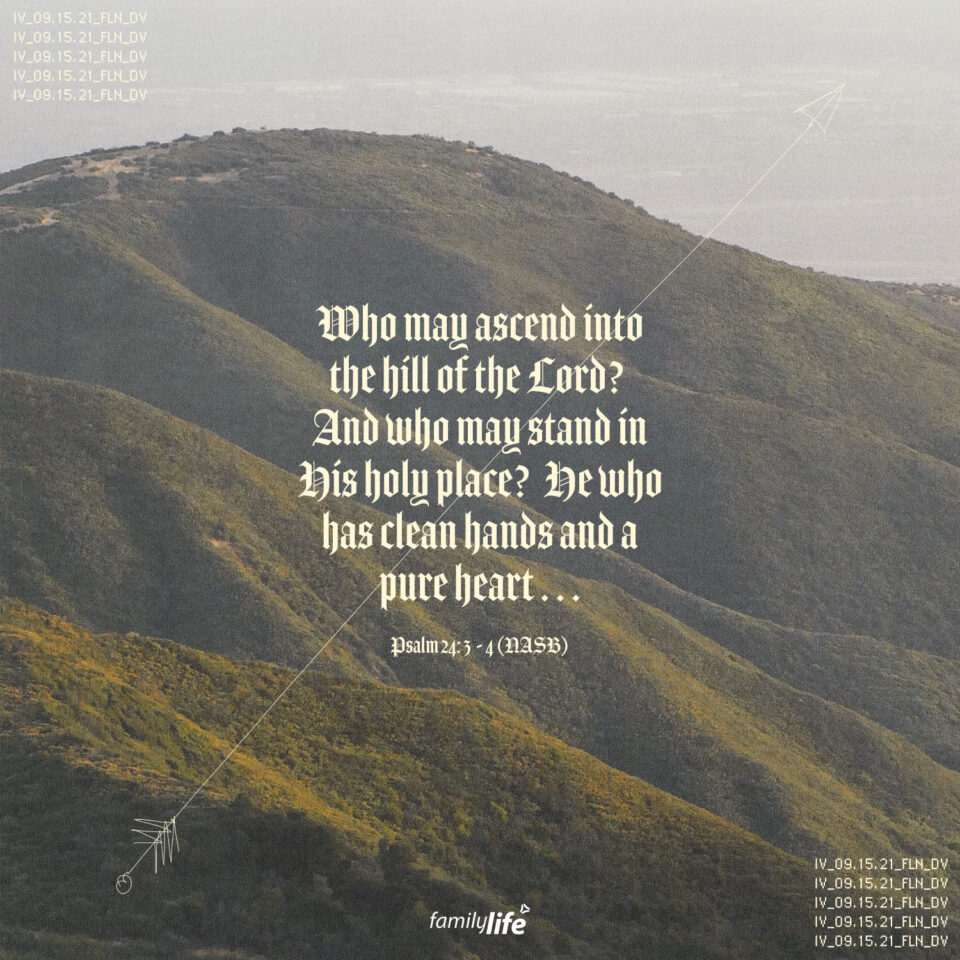 Wednesday, September 15, 2021
The Psalmist describes the high standard necessary for a relationship with God.
Psalm 24: 3-4 Who may ascend into the hill of the Lord? And who may stand in His holy place? He who has clean hands and a pure heart . . . (NASB)
Every Christ-follower should long for an intimate relationship with the Creator. The poetic words of this Psalm remind you of when Moses went atop Mount Sinai to speak with God. How can a person be clean enough and pure enough to aspire to such closeness? Psalm 32 provides an answer: "Blessed is the one whose transgression is forgiven, whose sin is covered. Blessed is the man against whom the Lord does not count his iniquity . . . "
In and of yourself, you do not have clean hands and a pure heart — but a Christ-follower has their sins forgiven and has Christ's righteousness credited to their account! So, when you speak harshly to your mate, or neglect your children, or look at some image you should not have . . . then you follow I John 1 which says, "if you confess your sins, He (Christ) is faithful and just to forgive your sins and cleanse you from all unrighteousness." Now by God's grace, you may approach the Lord and resume your intimate relationship! How good is that??