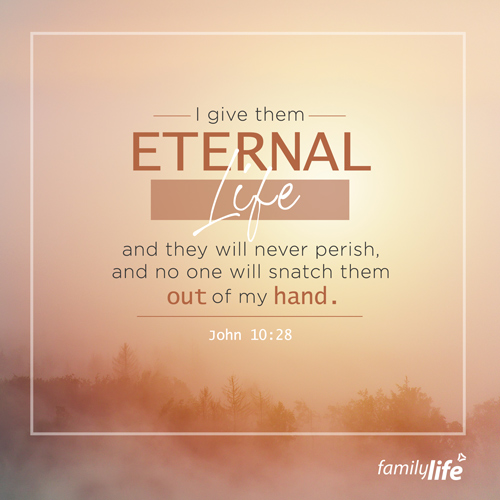 Thursday, March 24, 2022
John 10:28
I give them eternal life, and they will never perish, and no one will snatch them out of my hand.
It has been said, by people with much more solemn outlooks on life, that existence is merely the struggle to exist. Any number of things can rattle your world in this life, and someday, your life itself will be ended. But as a child of God whose sin has been paid for by Christ's blood, you will never truly perish. Heaven is waiting for you, and once you've been accepted into God's kingdom, there is nothing that can steal you away. The Father offers eternal life to anyone who will believe in the sacrifice of His son Jesus, but you're only offered one lifetime to make the choice, and to plant the seeds that will encourage others to do the same.