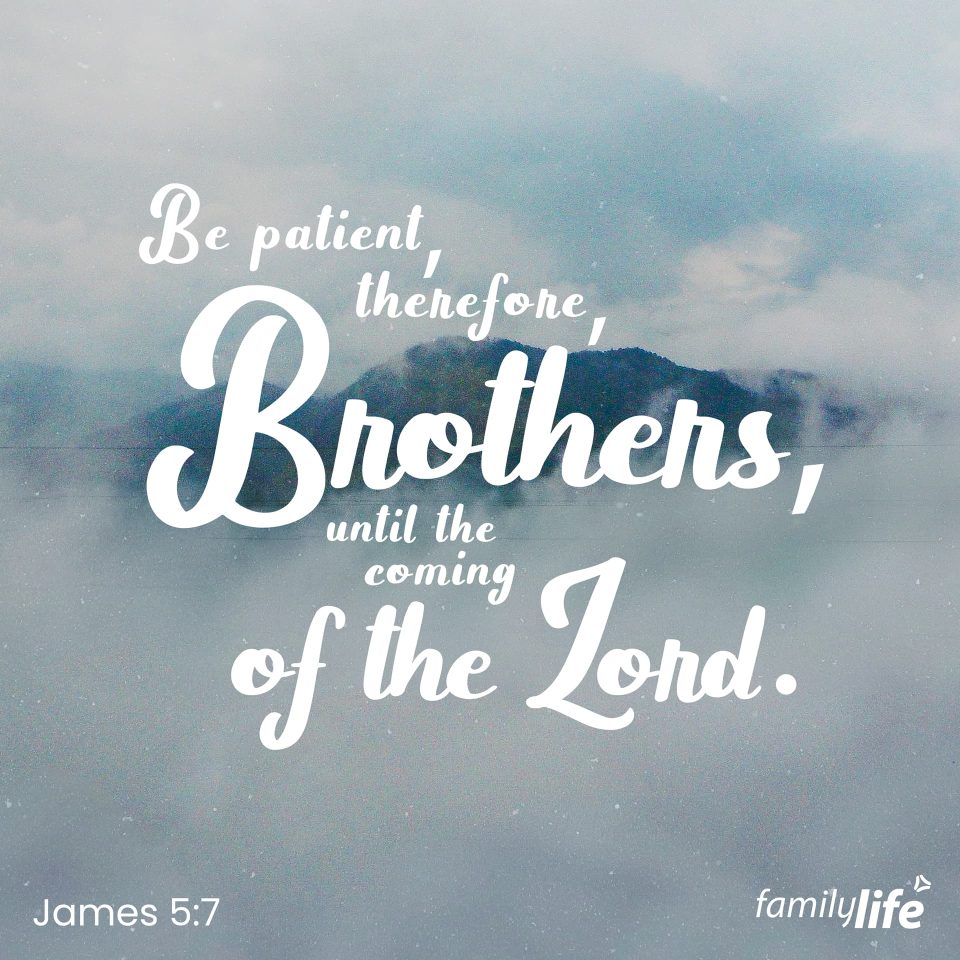 Thursday, March 16, 2023
James 5:7
Be patient, therefore, brothers, until the coming of the Lord. See how the farmer waits for the precious fruit of the earth, being patient about it, until it receives the early and the late rains.
Isn't the Lord's timing perfect? Perhaps there's been something in your life that you've earnestly prayed about, and seen God answer at just the right moment. Or, maybe you're still waiting for Him to answer. Either way, whether it feels like God is listening or not, He hears every prayer, and knows every thought of your heart. Be patient, James tells us, and wait for the Lord's timing. You can't know when He'll move, and none of us know the day or hour that Christ will return, but one thing we can be sure of is that God is never too late.