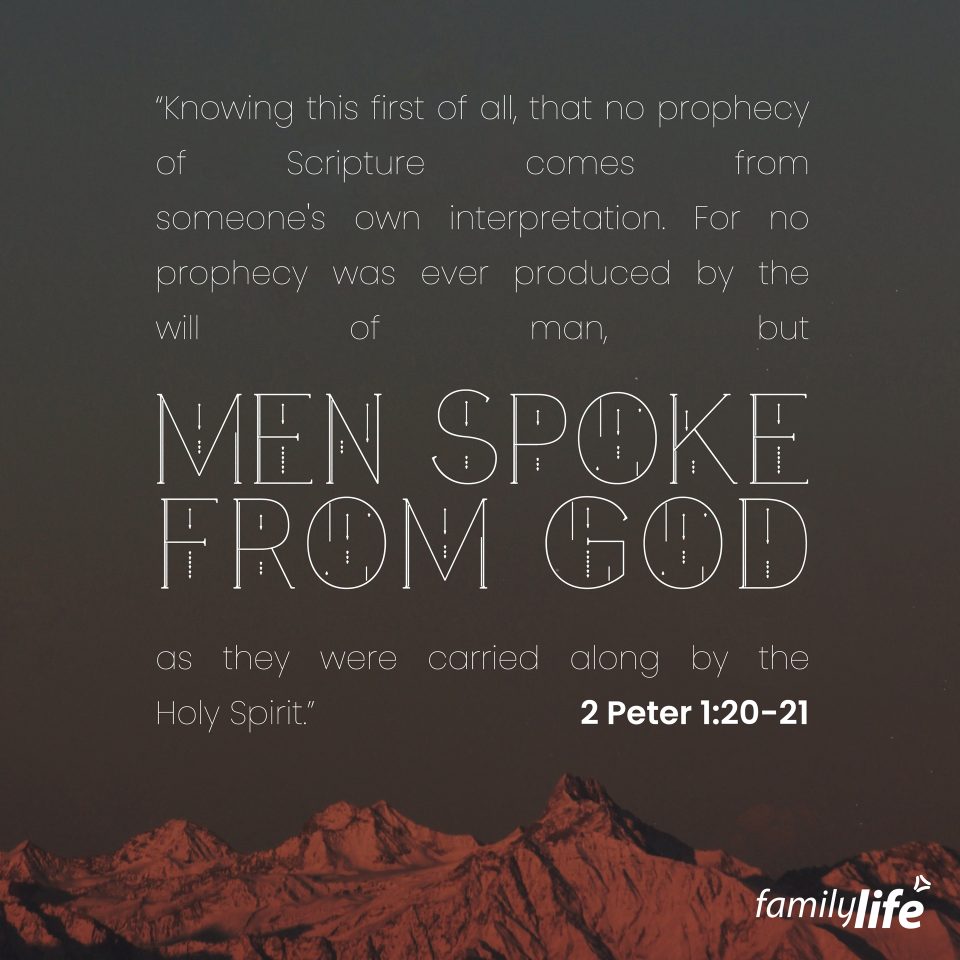 Thursday, September 15, 2022
2 Peter 1:20-21
Knowing this first of all, that no prophecy of Scripture comes from someone's own interpretation. For no prophecy was ever produced by the will of man, but men spoke from God as they were carried along by the Holy Spirit.
The Bible may have been written by human hands, but the true author was the Holy Spirit. Nowhere in the Bible was any word written that was not inspired by God. You can be assured that everything in its pages is true, but that also means you should pay attention to what it says. The Bible is God's letter to mankind, and His instructions for how to live on earth. The words written by man inevitably become lost to time, but the Word of God is forever, and is the most important thing you'll read today!