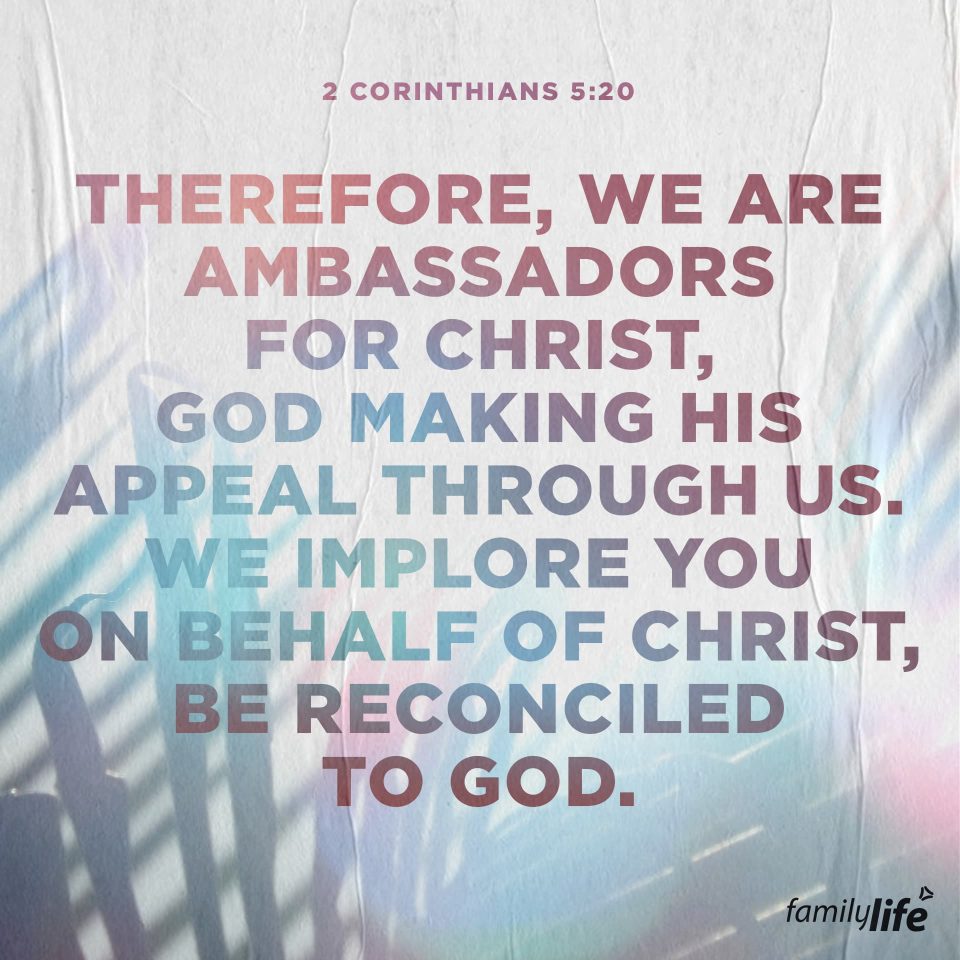 Thursday, April 6, 2023
2 Corinthians 5:20
Therefore, we are ambassadors for Christ, God making his appeal through us. We implore you on behalf of Christ, be reconciled to God.
To a lost world, you and I should be compasses. In a room that's dark, believers should be candles, bright and unwavering. When Jesus ascended into heaven, He sent His people to proclaim forgiveness of sins to every race and people on earth. You are one of His ambassadors; to someone who doesn't know Christ, you might be His first impression. That's a big responsibility, and one that the apostle Paul took seriously, encouraging us, on behalf of Christ, to be reconciled to God. To live an honorable life, to control your mouth and mind, and to make God's will your number one priority, setting a good example for the sinner and the saved alike.