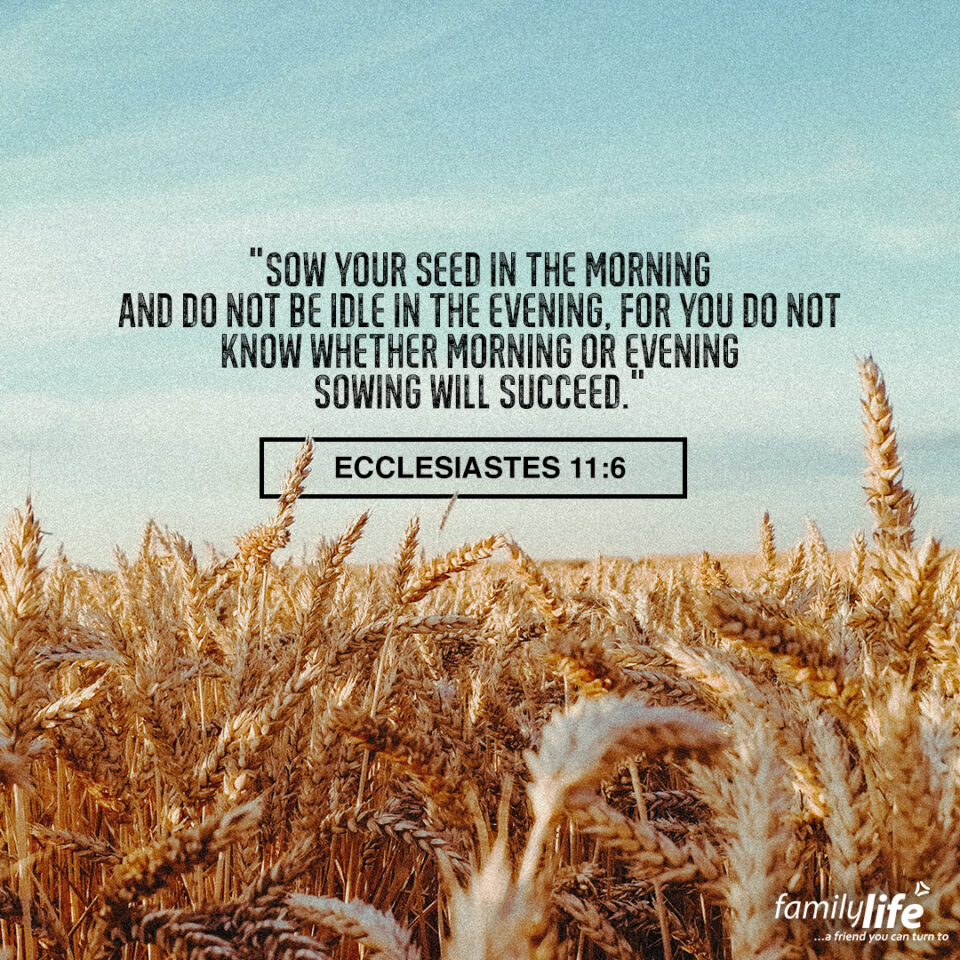 Monday, December 27, 2021
King Solomon urges live a life of impact by following the Lord's leading even if it stretches you.
Ecclesiastes 11:6 Sow your seed in the morning and do not be idle in the evening, for you do not know whether morning or evening sowing will succeed. (NASB)
Living a life of impact for the Lord is risky . . . you'd probably love to have the Lord just speak audibly and tell you what direction your life should take. But that doesn't usually happen. King Solomon says – take risks. Farmers that sow only when conditions are perfect, risk never getting their crop into the field. One truth that every parent can appreciate: if you wait till you have the perfect time to have kids — you'll never have kids! Solomon says diversify . . . plant seed all day long – from morning till evening! What risks should I take?
Don't limit yourself. In the NT book of James, it says if a Christ-follower lacks wisdom . . . ASK! Some people sensing the Lord's direction in a certain area will risk doing certain things: like, despite being incredibly busy, they decide to teach a Sunday School class or volunteer to be an AWANA leader. God says in the Bible that He has a plan for you i.e., "good works foreordained" that He has planned just for your life. Every day ask Him to give you the strength to do what He has already planned for you to do. He can give you "more time in the day" . . . He can help you mentor young people, or teach a Sunday School class, — even with everything else you have going on! God uses pressure on our lives to move us to the next level of usefulness for Him. Ask for wisdom to know which risks to take!