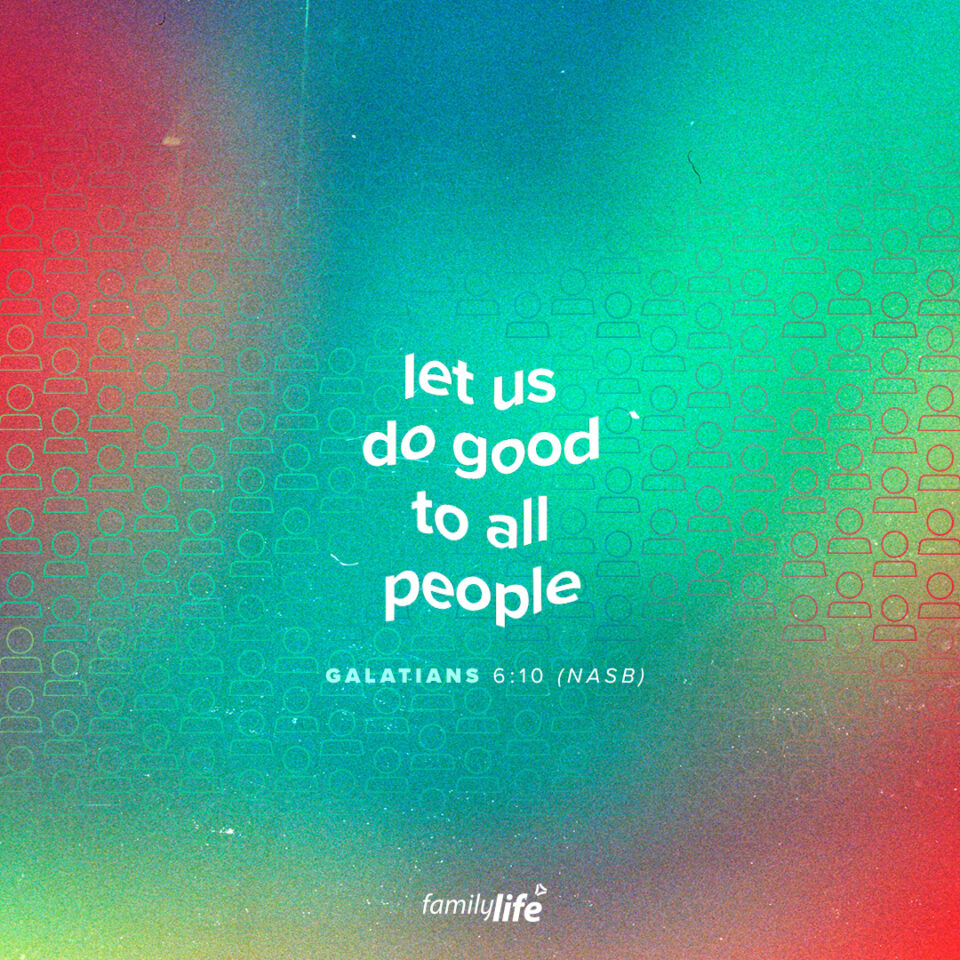 Thursday, October 14, 2021
The apostle Paul writes of the obligation of Christ-followers to do good.
Galations 6:10 So then, while we have opportunity, let us do good to all people, and especially to those who are of the household of the faith. (NASB)
The concept of Christ-like goodness is profound and fundamental to our service as believers! This verse is radical in its implications. When an opportunity to do good occurs our responsibility is to do it whether anyone ever knows it or not. The Puritan father Cotton Mather wrote, "The opportunity to do good imposes the obligation to do it."
The scope of this "doing good" is not limited to our neighbor or family members; it is for all people. Is there a missionary in need of support in some far-off country? Is there a village in some country in need of clean water? These are opportunities, we cannot meet every need, but we are called upon to do what we can — and especially to our brothers and sisters in Christ!