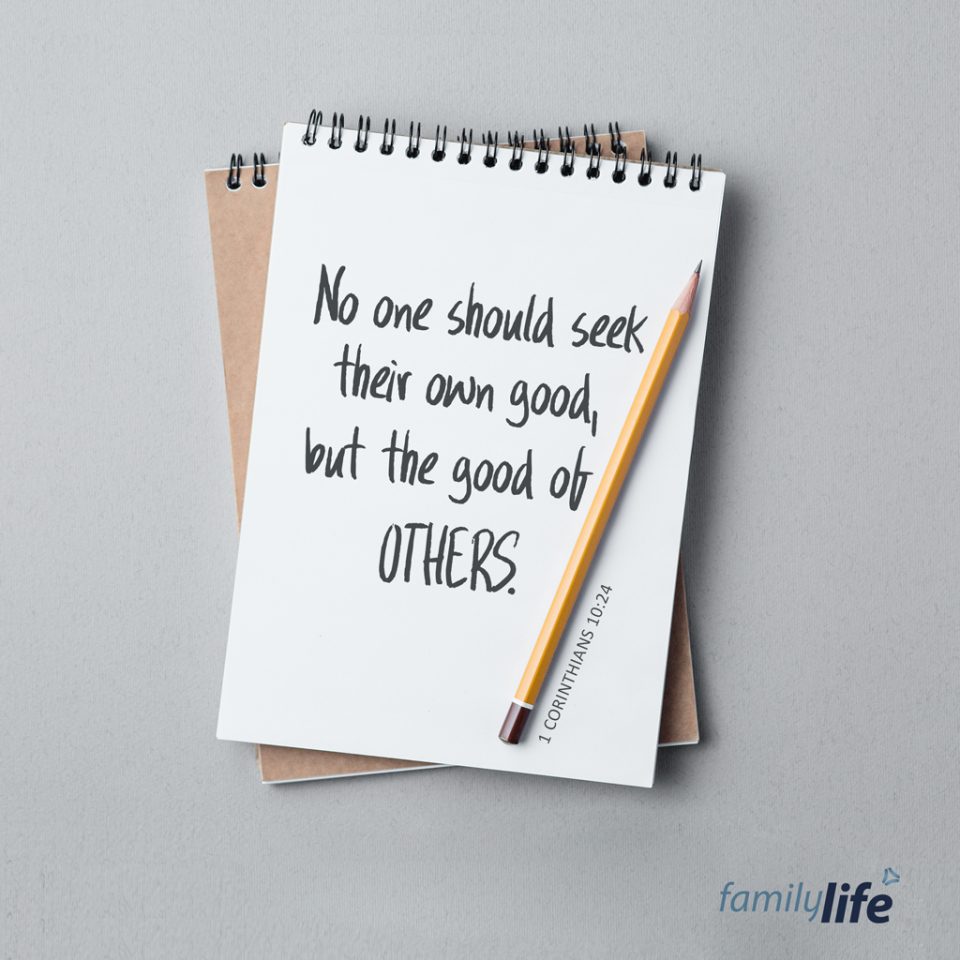 Thursday, March 31, 2022
1 Corinthians 10:24
Let no one seek his own good, but the good of his neighbor.
The world will do it's best to convince you that a "perfect world" is one where you only get what you want, when you want it, without sacrifice or adversity. However, during the time Corinthians was being written, the early church was creating a far better world by caring for the needs of each other above their own. Wealth, property, food, and clothing were provided to those who needed them out of love. Selfishness only brings conflict, jealousy, and war, but the Bible assures us that living selflessly is the most rewarding.