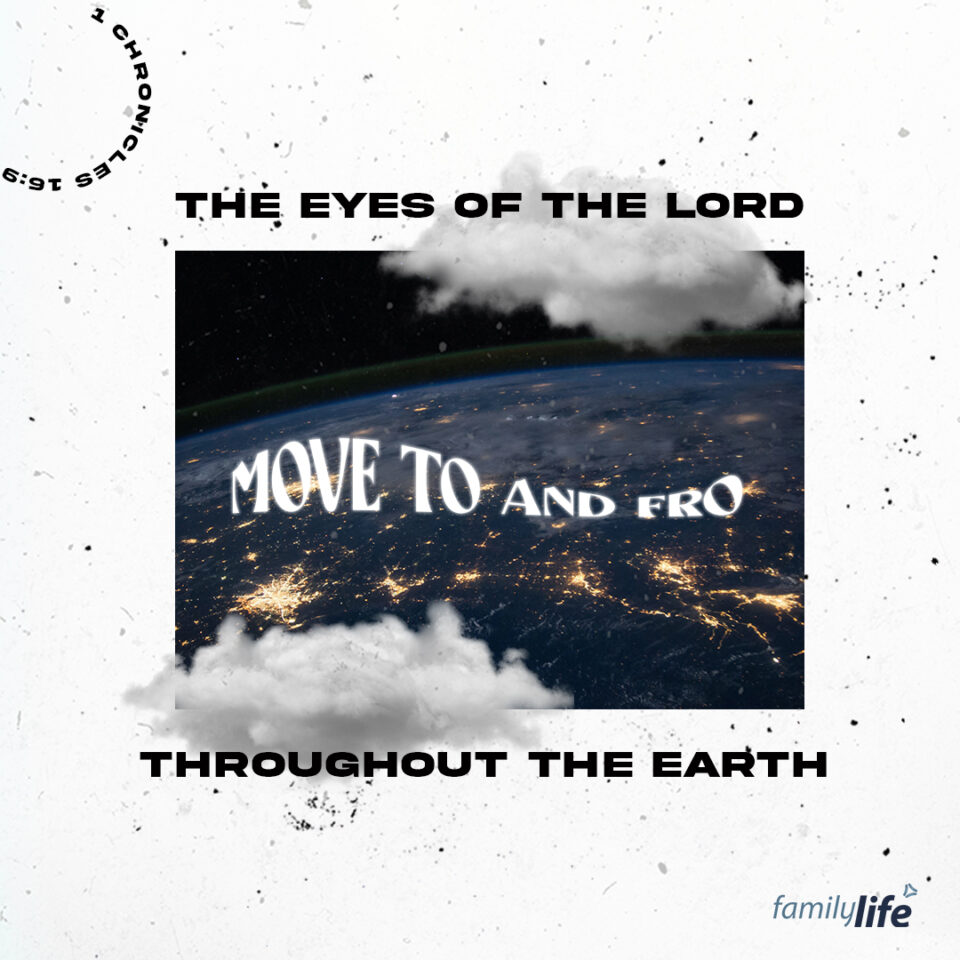 Monday, November 1, 2021
Old Testament Ezra wrote of the importance of seeking the Lord's help versus trying to solve problems on our own.
II Chronicles 16:9 For the eyes of the Lord move to and fro throughout the earth that He may strongly support those whose heart is completely His. (NASB)
If you've ever searched for your wallet or car keys, you'll appreciate this verse! God is searching every day for ways to support those who are committed to Him. Many people start their Christian life strong but fade in the stretch. Whenever you're tempted to try and fix your life without God – remember His past faithfulness and trust Him once again! He hasn't changed!
This verse is taken from the life of one of Judah's kings that started great but didn't finish well. Asa — out-numbered by the enemy early in his reign — cried out to God and was saved! The king left God out of a similar situation years later and paid dearly for it. God is pleased when we make Him our shield and refuge . . . Resisting the temptation to seek our own solution.