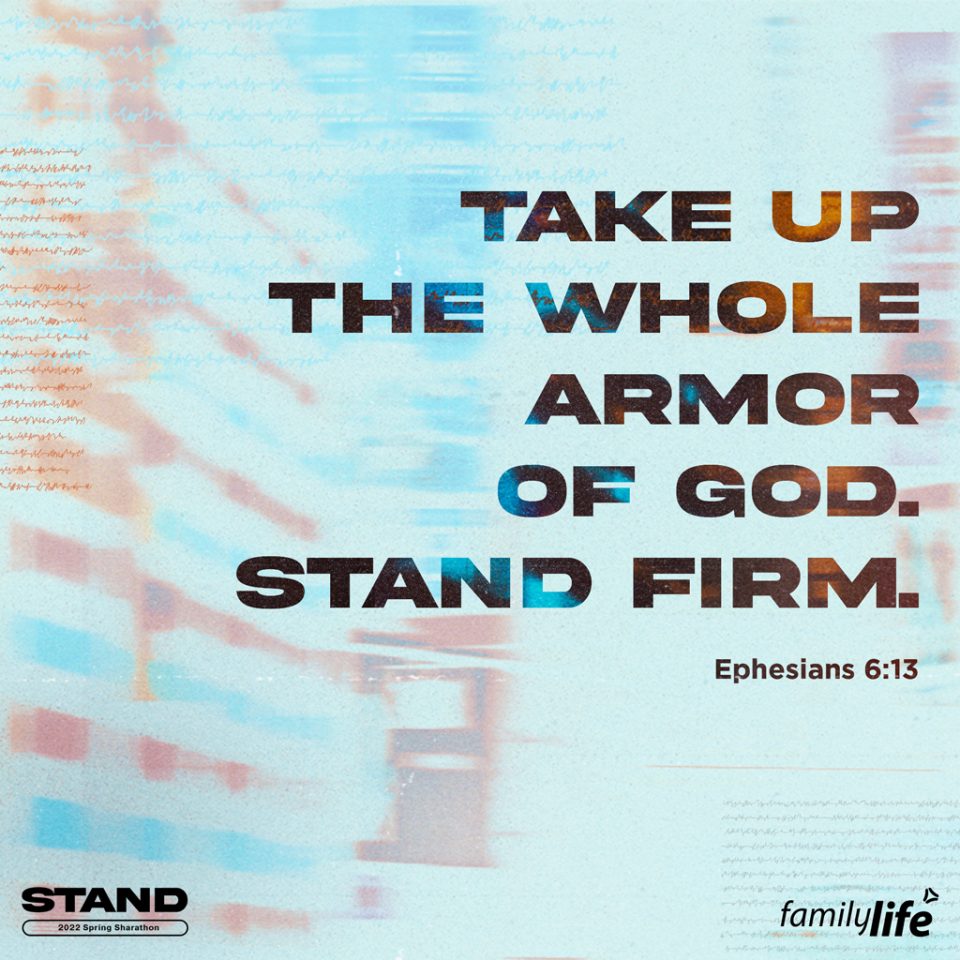 Thursday, April 7, 2022
Ephesians 6:13
Therefore take up the whole armor of God, that you may be able to withstand in the evil day, and having done all, to stand firm.
It's true that we live in a hostile world, corrupted by the lies and distortions of the enemy. But as laborers for the Lord, paid for by the blood of Christ, we stand by the one truth even when the world despises us for it. A day will come in all our lives, however, when we are challenged. The Word tells us to put on the full armor of God, so that when that day comes, we can stand firm in our faith. God has not left us in a broken world unequipped; with the power of the Holy Spirit and the love of Christ living in us, we can overcome.