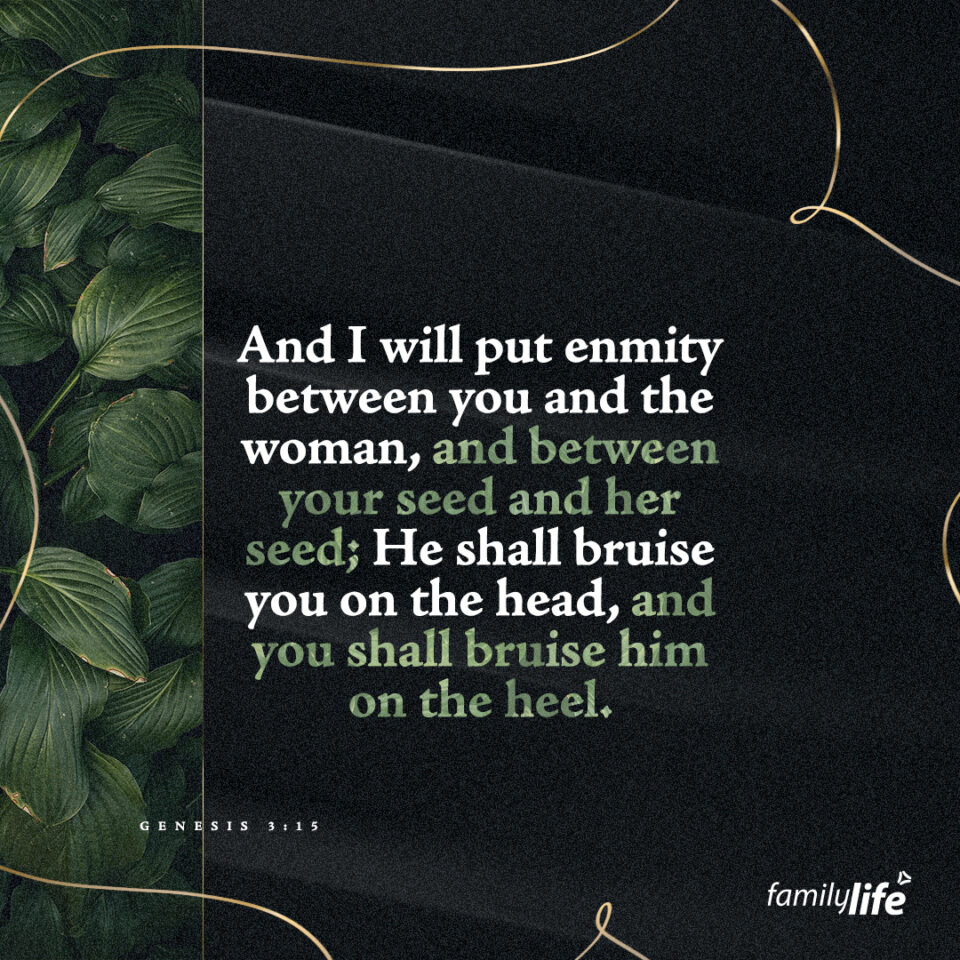 Monday, December 6, 2021
In the account of Creation, Moses records the first promise of Christmas.
Genesis 3:15 And I will put enmity between you and the woman, and between your seed and her seed; He shall bruise you on the head, and you shall bruise him on the heel. (NASB)
Just 3 chapters into the creation account is the response of God to Satan's attack on Adam and Eve. Sin has come into the perfect world of God's creation, and God must preside over a courtroom in Eden. Mankind is not going to come out well in this – the verdict for disobedience was death, and death it would be.
"But God" … I love those words! But God comes to the rescue of humanity and becomes their deliverer: promising a Savior … the seed of a woman. People ask when it comes to being "saved" – they ask, "What from?" The answer is here. As all humanity has fallen under the sentence of death for Adam's sin – here God foreshadows His Son's coming to satisfy the law's demands. On the cross — Satan bruised the heel of Christ; in the resurrection — Christ crushed the head of Satan.