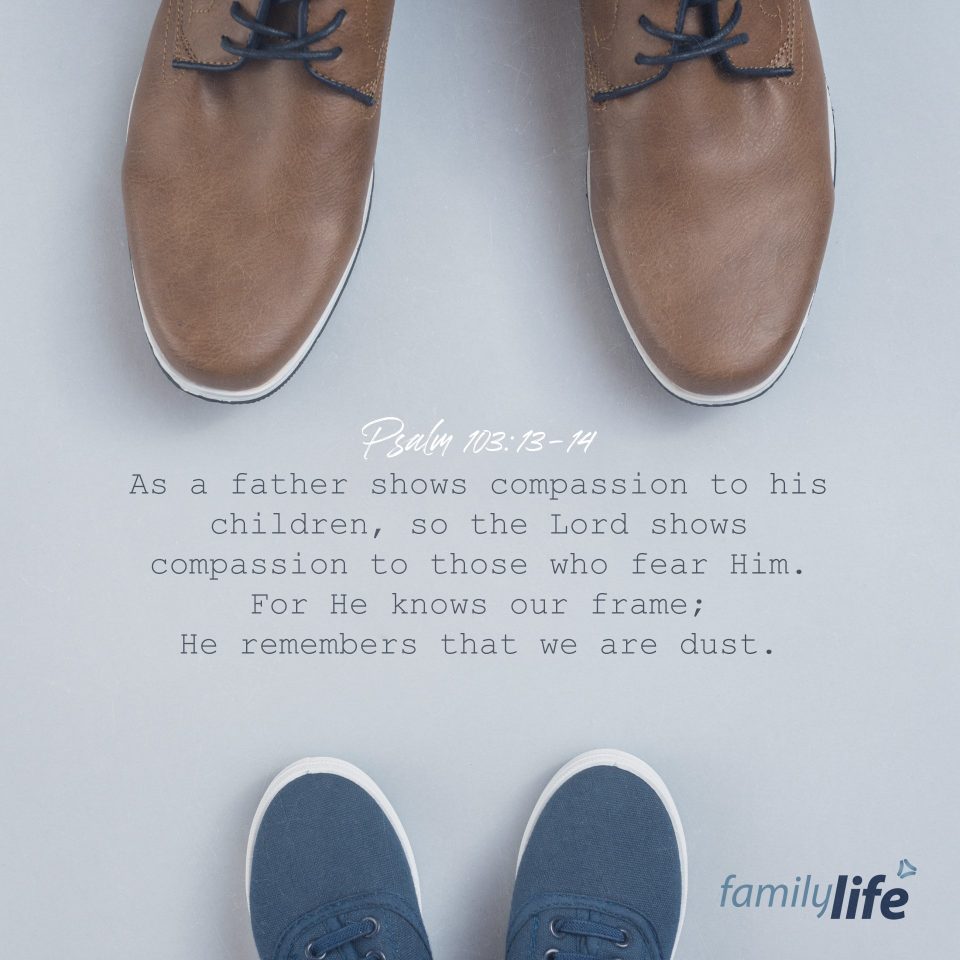 Friday, October 21, 2022
Psalm 103:13-14
As a father shows compassion to his children, so the Lord shows compassion to those who fear him. For he knows our frame; he remembers that we are dust.
God cares about the "why" more than the "what." Though you should strive to do your very best to please God, He remembers that you and are made of dirt. He knows that you make mistakes, and that despite your best efforts, you will fall short. But despite these shortcomings, the Father is loving and compassionate; He will never turn His back on you, and no sin can separate you from His affection. Jesus paid for every one of your mistakes on the cross, and it is because of Him that we, who are made of dust, have hope.