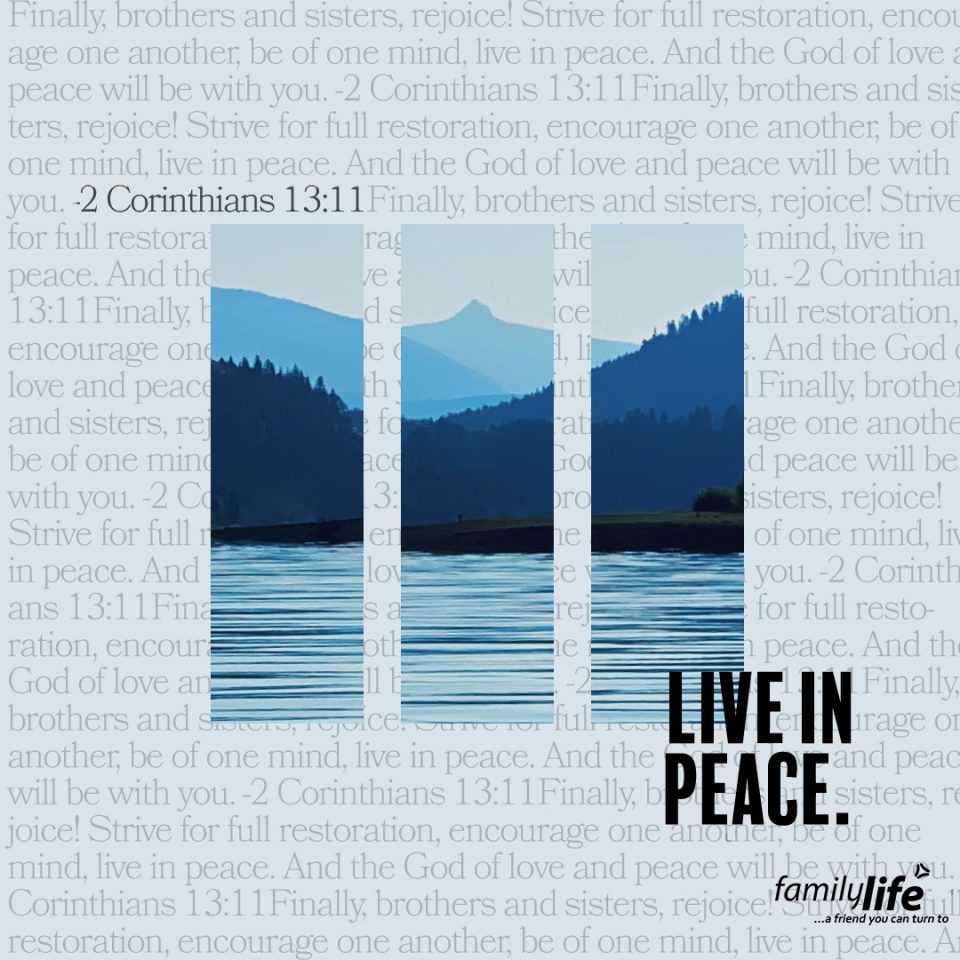 Friday, February 4, 2022
2 Corinthians 13:11
Finally, brothers and sisters, rejoice! Strive for full restoration, encourage one another, be of one mind, live in peace. And the God of love and peace will be with you.
In the Apostle Paul's final message to the church of Corinth, he urges them to live in peace with one another as one mind and body. He reminds them that the God of love and peace will always be with them; a reminder that we need even today. With God among us and Christ in our hearts, a life of peace and unity with one another should come naturally.