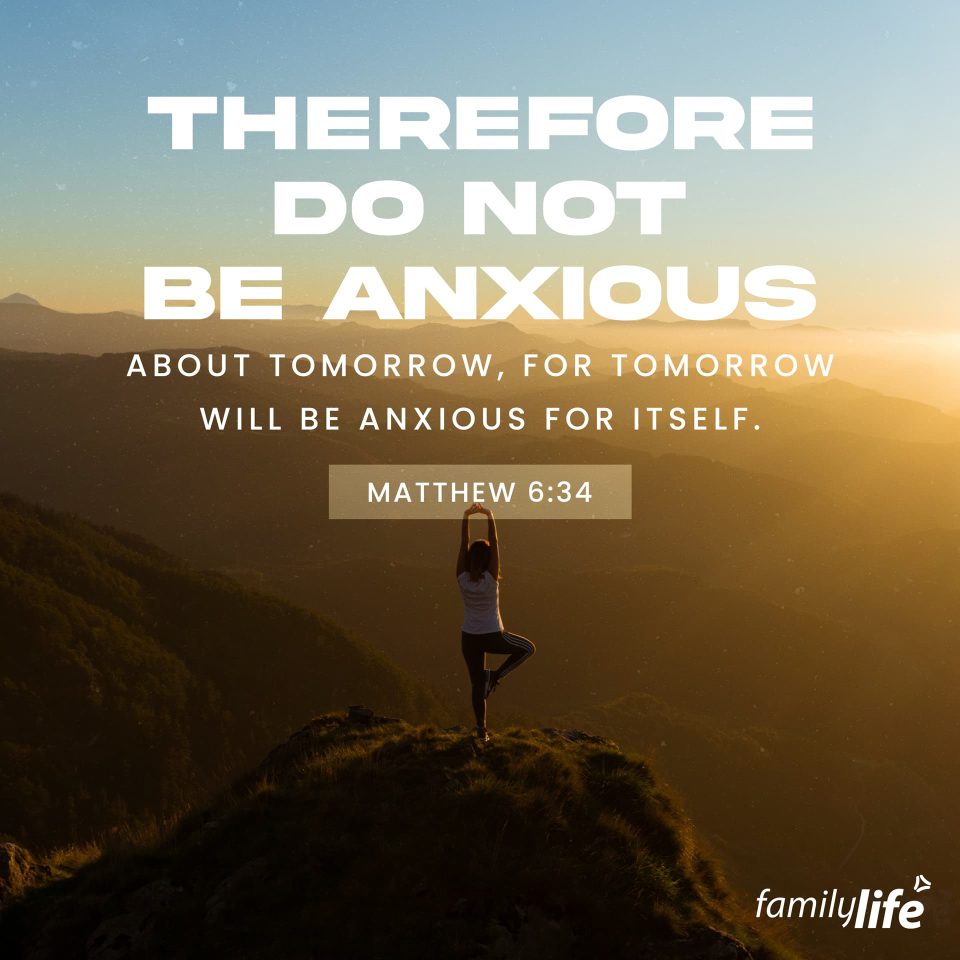 Wednesday, January 4, 2023
Matthew 6:34
Therefore do not be anxious about tomorrow, for tomorrow will be anxious for itself. Sufficient for the day is its own trouble.
A brand-new year can feel exciting to some and daunting to others. The future is full of possibilities, but Jesus warns us not to spend too much time worrying. In fact, over and over throughout the scriptures Christ tells us "Do not be afraid!" If He wasn't serious, He wouldn't have repeated it as many times as He did. Don't be anxious about what's to come because no amount of worrying can protect you from life's difficulties; instead, focus on what God has for you here and now. If you're too busy worrying about what He has for you tomorrow, you'll miss what He has for you today.