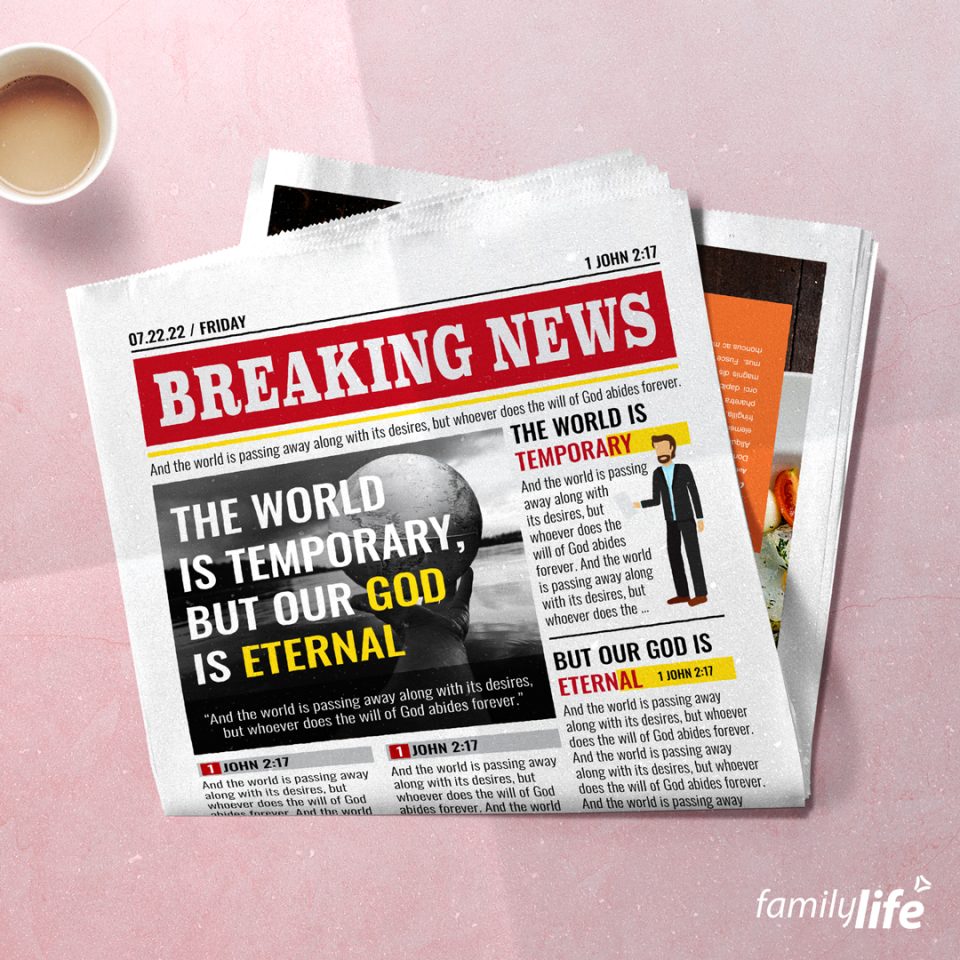 Friday, July 22, 2022
1 John 2:17
And the world is passing away, along with its desires, but whoever does the will of God abides forever.
This world, and life as we know it, is temporary. So are riches, fame, reputation, and everything else the world says will make us happy. So don't be so concerned with the things that are inevitably going to fade away. A life lived for God offers so much more than anything else can give, both in this life and in the eternal life beyond. By following His will, you get to experience the best version of your life possible, all while furthering God's Kingdom and being His shining light in a dark world.