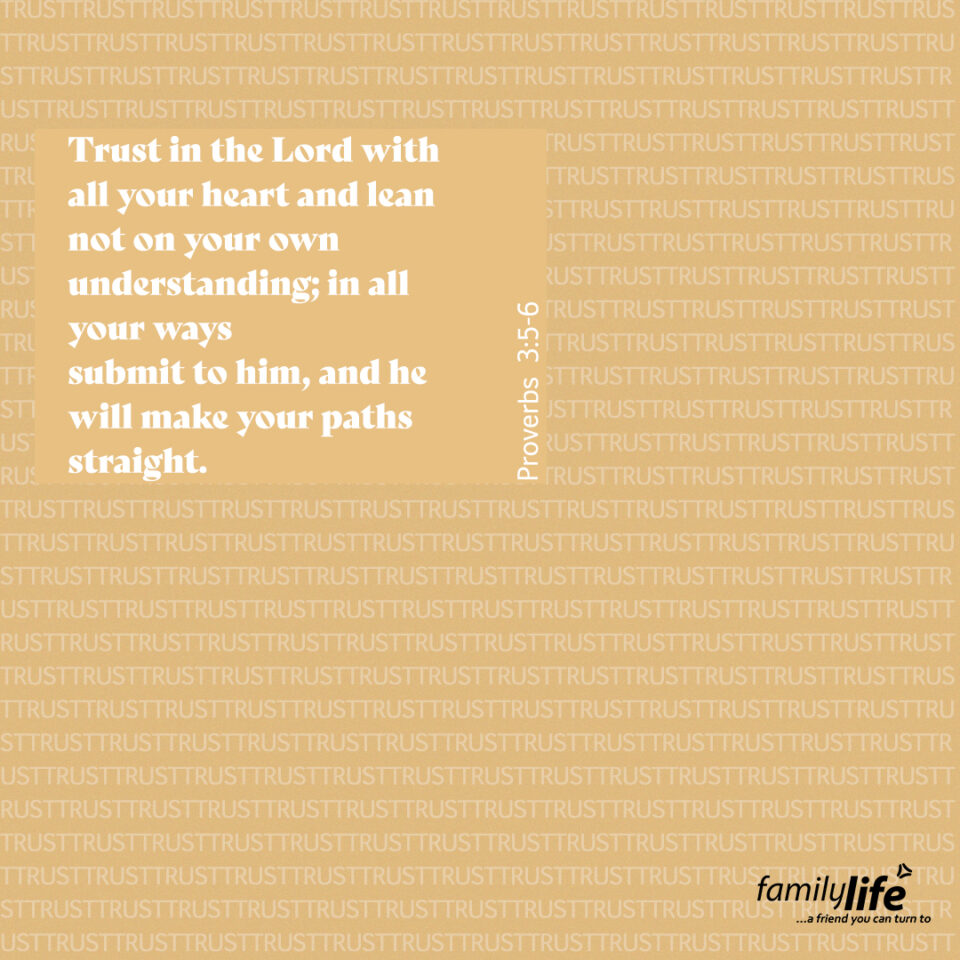 Thursday, January 27, 2022
Proverbs 3:5-6
Trust in the Lord with all your heart and lean not on your own understanding; in all your ways submit to him, and he will make your paths straight.
When things happen in our lives that we don't understand, it's easy for us to doubt God; but Proverbs reminds us to lean not on our own understanding. God's ways are above our ways, and His thoughts are above our thoughts. If we submit to our heavenly Father and trust him with all our heart, He will make our paths straight.