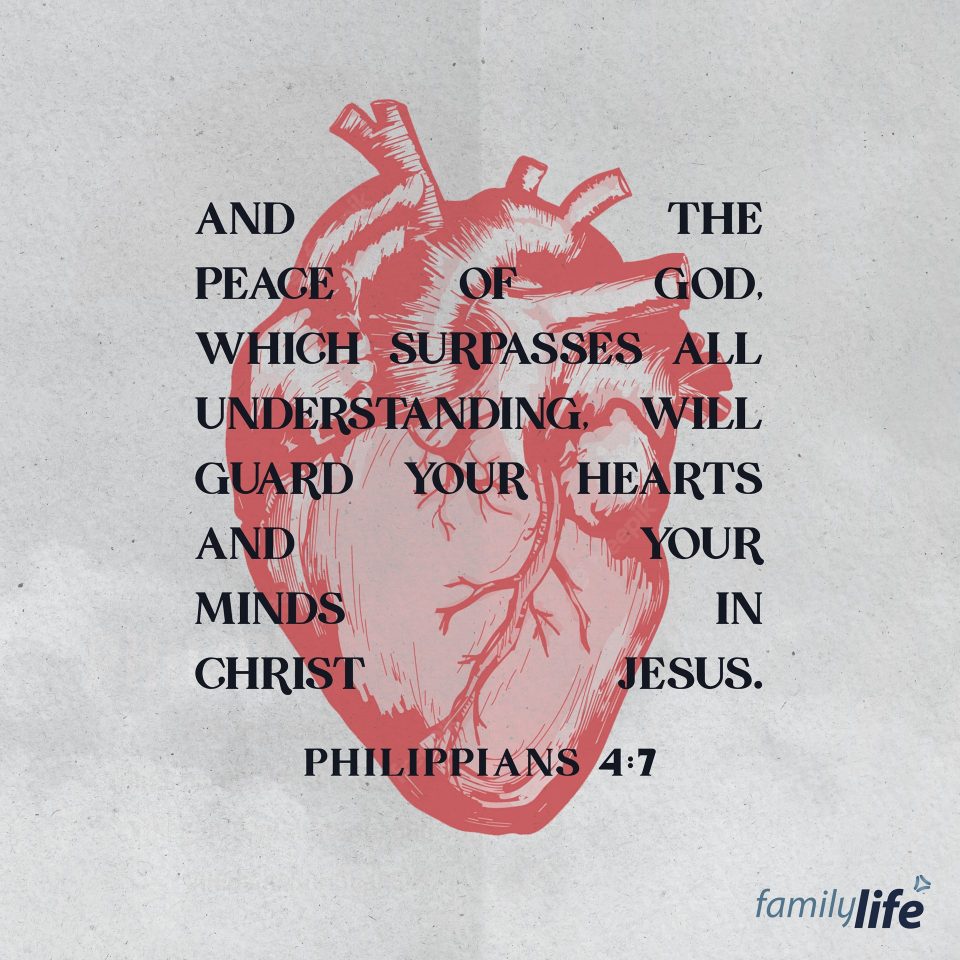 Friday, November 4, 2022
Philippians 4:7
And the peace of God, which surpasses all understanding, will guard your hearts and your minds in Christ Jesus.
The peace that can be found in a believer doesn't make sense to the rest of the world. It doesn't make sense because its source is beyond our understanding. Giving the Lord the keys to your life with all your desires, goals and passions can be scary. But God is infinitely more capable than you are, and there's a supernatural peace in knowing that your life is in His hands. Our hearts and minds are always under attack by the grief, anger, sadness, and bitterness we see on a daily basis… but if you've surrendered your life and all its cares to Christ, He will guard you with a peace that passes all understanding.