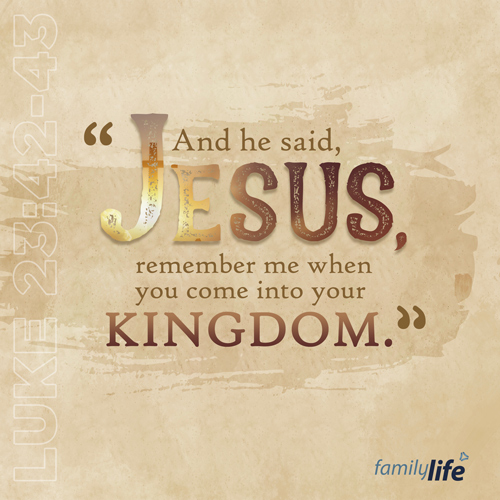 Wednesday, March 23, 2022
Luke 23:42-43
And he said, 'Jesus, remember me when you come into your kingdom.' And he said to him, "Truly, I say to you, today you will be with me in paradise.
In this portion of scripture, one of the criminals being crucified alongside Jesus berates Him for not saving himself, but the other puts his trust in the Son of God. Knowing that he doesn't deserve it, the thief asks Jesus not to forget him, and with that, the Savior promises that they will be together in paradise. This one man, nailed to a tree and trusting Jesus to save him,
painted a perfect picture of what we all must do to enter the Kingdom of Heaven. If you recognize your sin, your need for a Savior, and believe in His ability to wash your mistakes away, you too will be with Him in paradise.