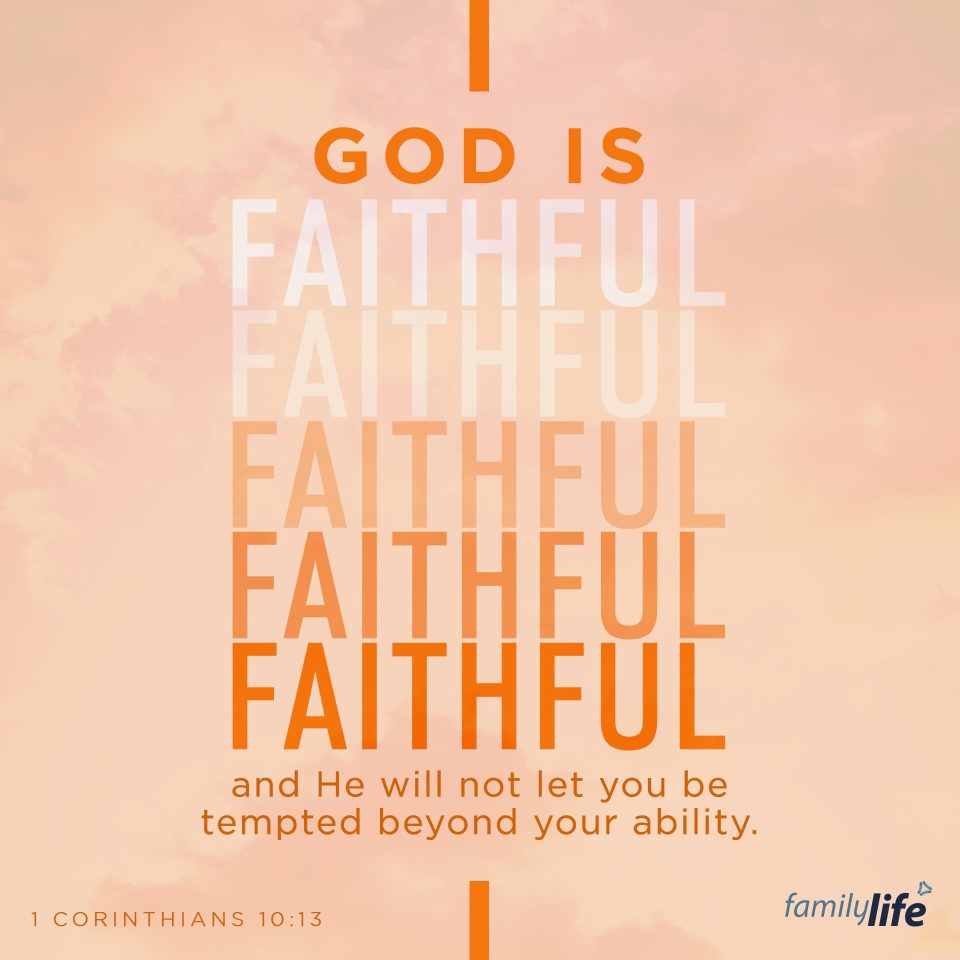 Tuesday, May 9, 2023
1 Corinthians 10:13
No temptation has overtaken you that is not common to man. God is faithful, and he will not let you be tempted beyond your ability, but with the temptation he will also provide the way of escape, that you may be able to endure it.
You experience temptation every day, and if it weren't for temptations, self-control would be no problem. At the very least they make self-control difficult, and at their worst, temptations can cause you to stumble into sin that you would never have imagined falling for. The allure of sin is powerful, but God has promised that no temptation will come upon you that is truly insurmountable. During His time on earth, Jesus experienced every worldly temptation that you and I do; He understands our sin nature, and how difficult it can be to stay disciplined. But He assures us that as long as the Lord is the king of your life, nothing will tempt you beyond your ability. He will always provide a way for you to escape and endure, so long as you keep your eyes on Him.