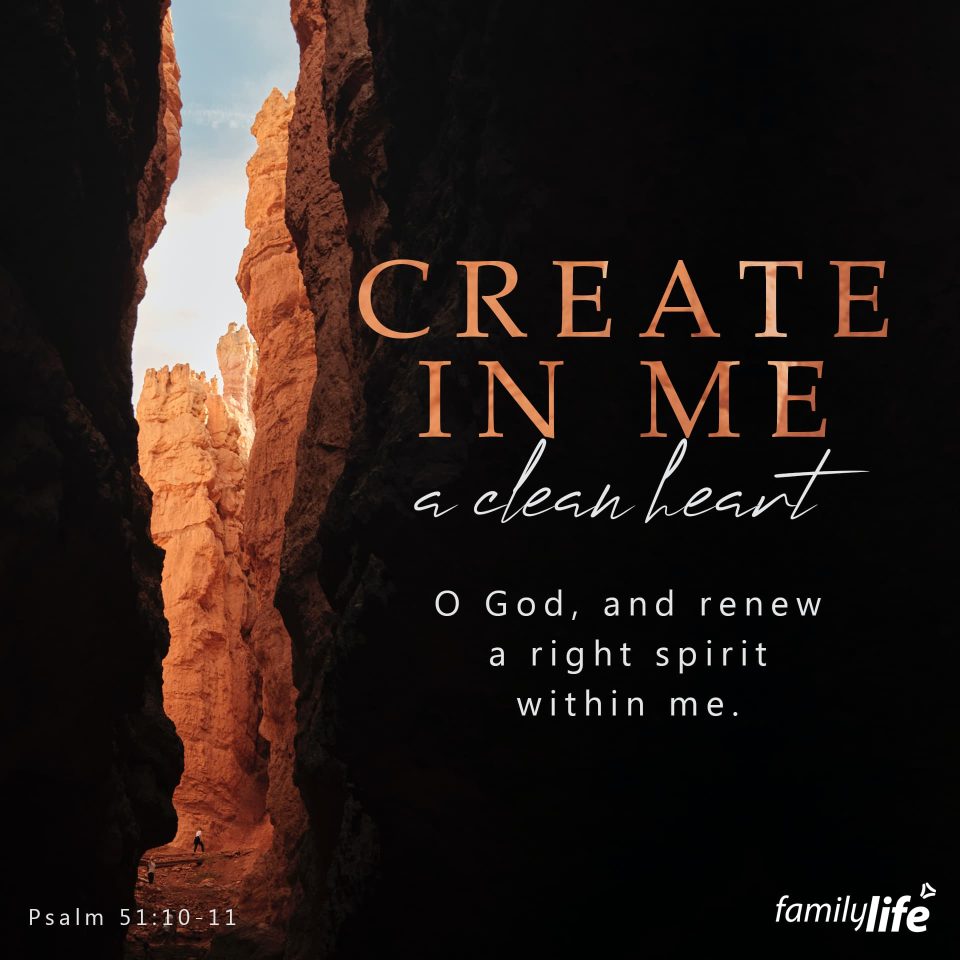 Friday, January 6, 2023
Psalm 51:10-11
Create in me a clean heart, O God, and renew a right spirit within me. Cast me not away from your presence, and take not your Holy Spirit from me.
A new year brings new opportunities to better yourself, make good habits, and refocus on your relationship with God. Maybe last year you didn't talk to Him as much as you wanted, or you want to put an emphasis on reading the Bible regularly. Rest assured, the Lord is ready and waiting for you. If your desire is to know Him more and to be who He wants you to be, He will give you a clean heart and renew your spirit. God will never cast you away because you are His beloved child. If you draw near to Him, He will draw near to you.