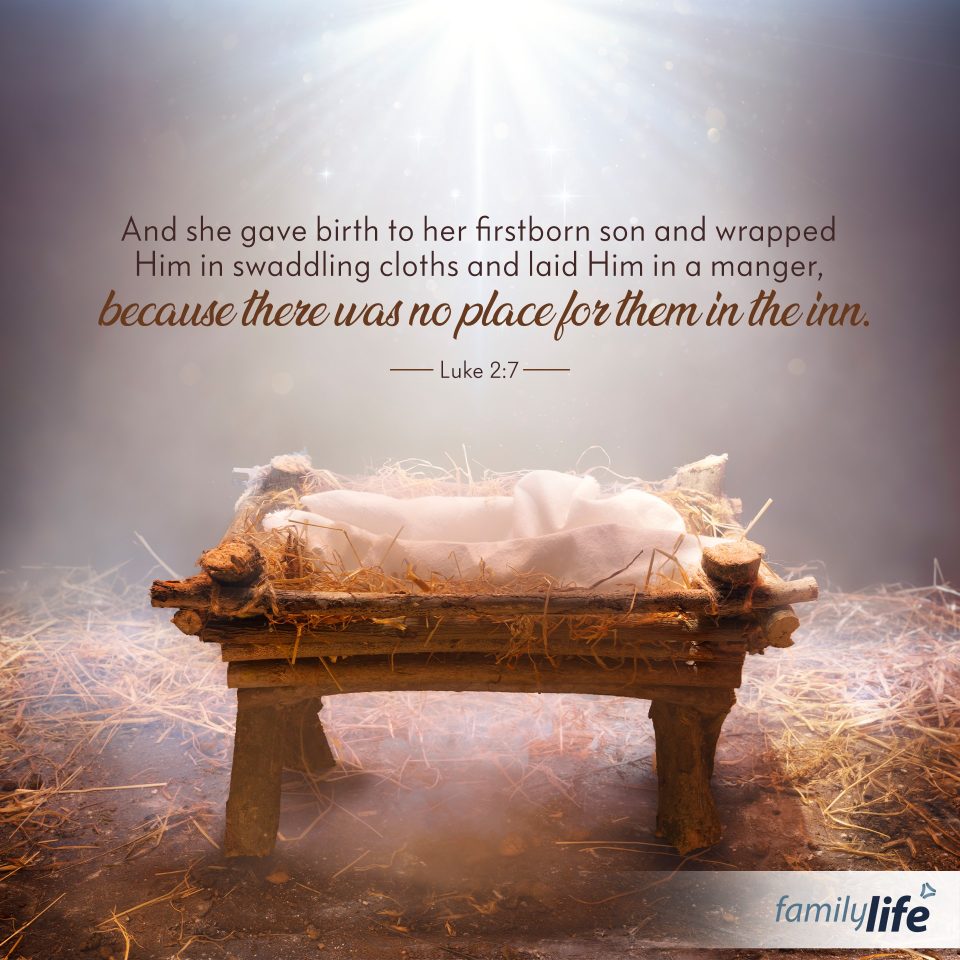 Wednesday, December 21, 2022
Luke 2:7
And she gave birth to her firstborn son and wrapped him in swaddling cloths and laid him in a manger, because there was no place for them in the inn.
The Prince of Peace wasn't born in a palace. Instead, he was born in a stable, because there was nowhere else for His parents to go. Christ's beginnings were humble, showing us once again how God uses ordinary circumstances to accomplish extraordinary things. The Son of God could have been born as anyone, but He chose to be born as a nobody and live with nobodies. Putting aside all the royalty and honor He was due, He became flesh and dwelt among us as our servant, our shepherd, and our Savior.