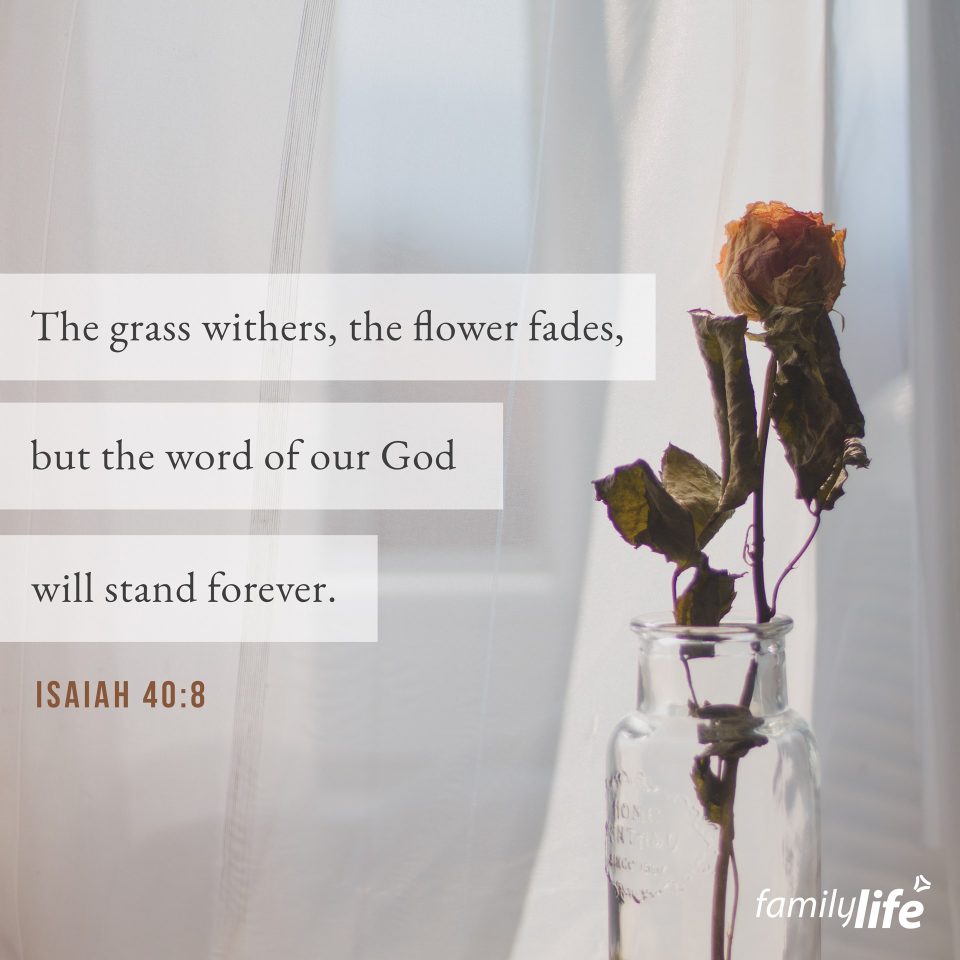 Friday, December 16, 2022
Isaiah 40:8
The grass withers, the flower fades, but the word of our God will stand forever.
Seasons change; God never changes. The hot summer sun slowly loses its warmth, but the Lord's love never grows cold. Leaves change color and fall from the trees, but the glory of God never fades. Winter comes with a flurry of snow, and for a time we forget about the green grass underneath. But the Lord never forgets one of His children, though they are as numerous as blades of grass. Around the world seasons shift, storms come and go, and nature is seldom one way for long. But God has always been, and always will be the great I AM. He is your Father, your Savior, and your Helper all in one, and nothing will ever change that.