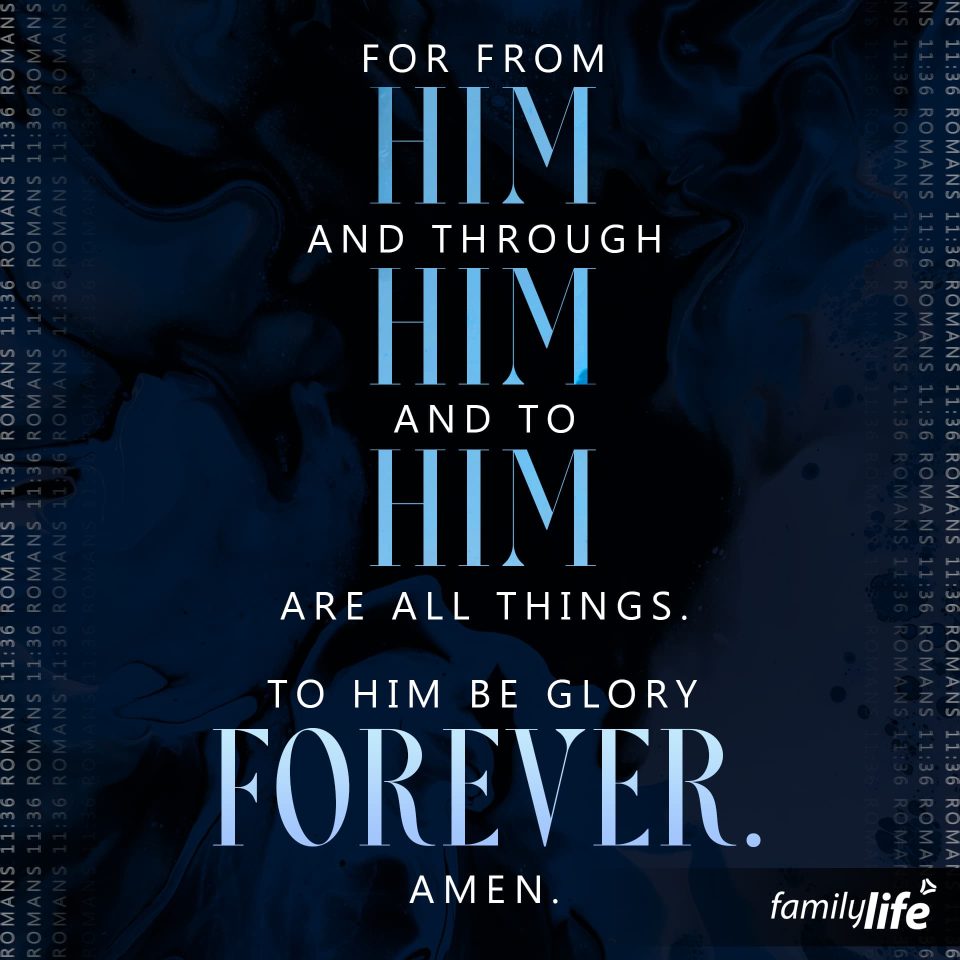 Friday, April 14, 2023
Romans 11:36
For from him and through him and to him are all things. To him be glory forever. Amen.
"I Am" was the name the Lord gave Himself when asked by Moses, and I can't think of a name more fitting. All things came from God, all things exist through God, and all things belong to God. You can't separate even one particle of creation from the Creator, and not one moment of time either. We serve a truly amazing God, who made a universe full of good, meant for good, and destined for good. And yet, even though it's been plagued by sin and ruined by people, the Lord had a rescue plan, and His name was Christ. To God be the glory forever and ever, from whom, through whom, and to whom are all things.