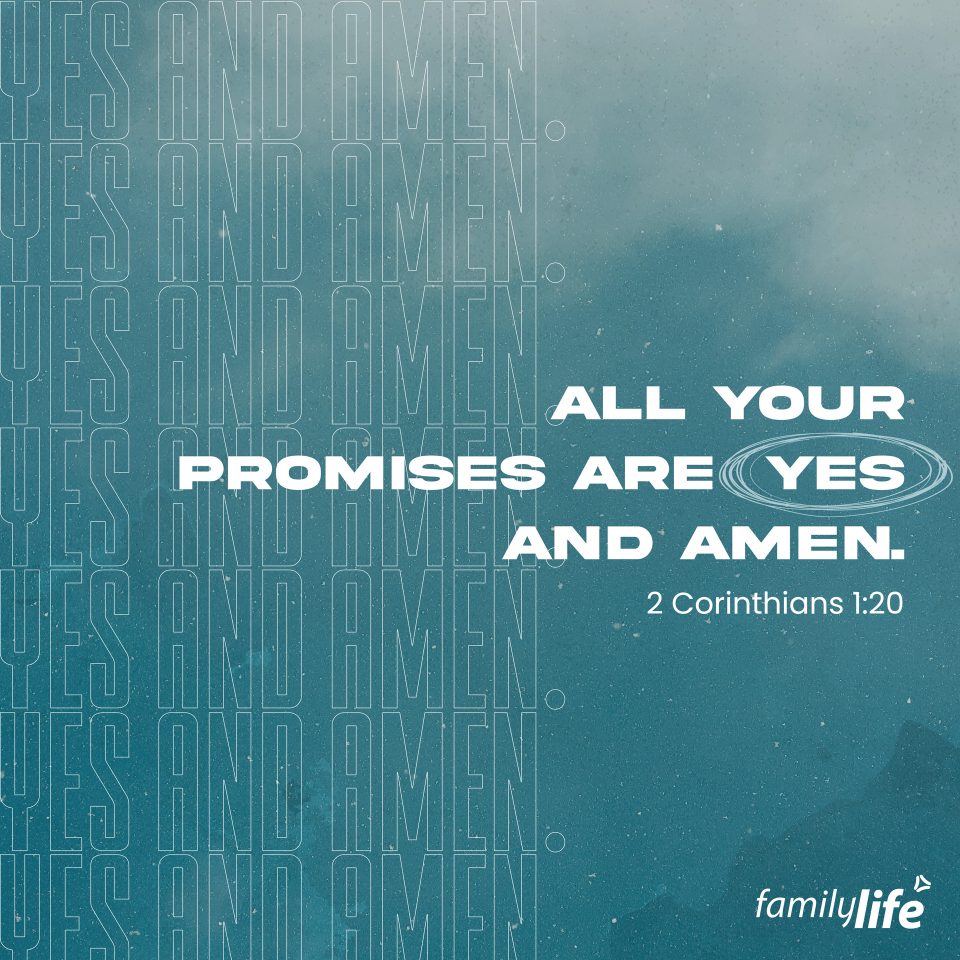 Monday, July 4, 2022
2 Corinthians 1:20
For all the promises of God find their Yes in him. That is why it is through him that we utter our Amen to God for his glory.
The scriptures are full of God's promises, from the Israelites in the Old Testament to the believers of Christ in the New Testament. Promises aren't meant to be broken, but I'm sure you can remember a time where someone didn't keep their word. You and I as human beings are flawed and sinful, and we're bound to have trust broken at some point in our lives. But the Lord created promises, and He has never broken one, nor will He ever. God is infallible, and His promises to love you, rescue you and stay by your side are unbreakable.