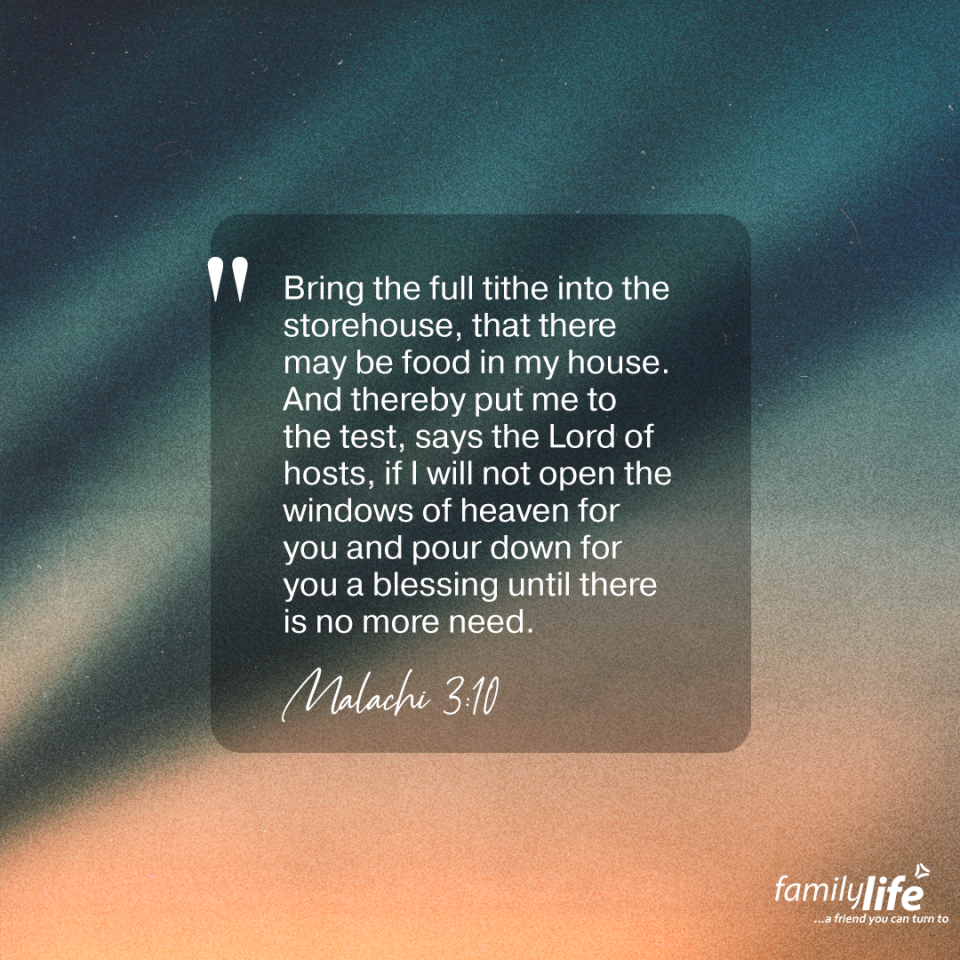 Wednesday, March 2, 2022
Malachi 3:10
Bring the full tithe into the storehouse, that there may be food in my house. And thereby put me to the test, says the Lord of hosts, if I will not open the windows of heaven for you and pour down for you a blessing until there is no more need.
Nowhere in the Bible does God encourage us to test Him, except when it comes to tithing. Here the Lord dares us to give all we can, and see if He won't bless us in turn. Our God is a great provider, and the Word reminds us elsewhere that, if He gives food to the sparrows, He will certainly take care of His children.