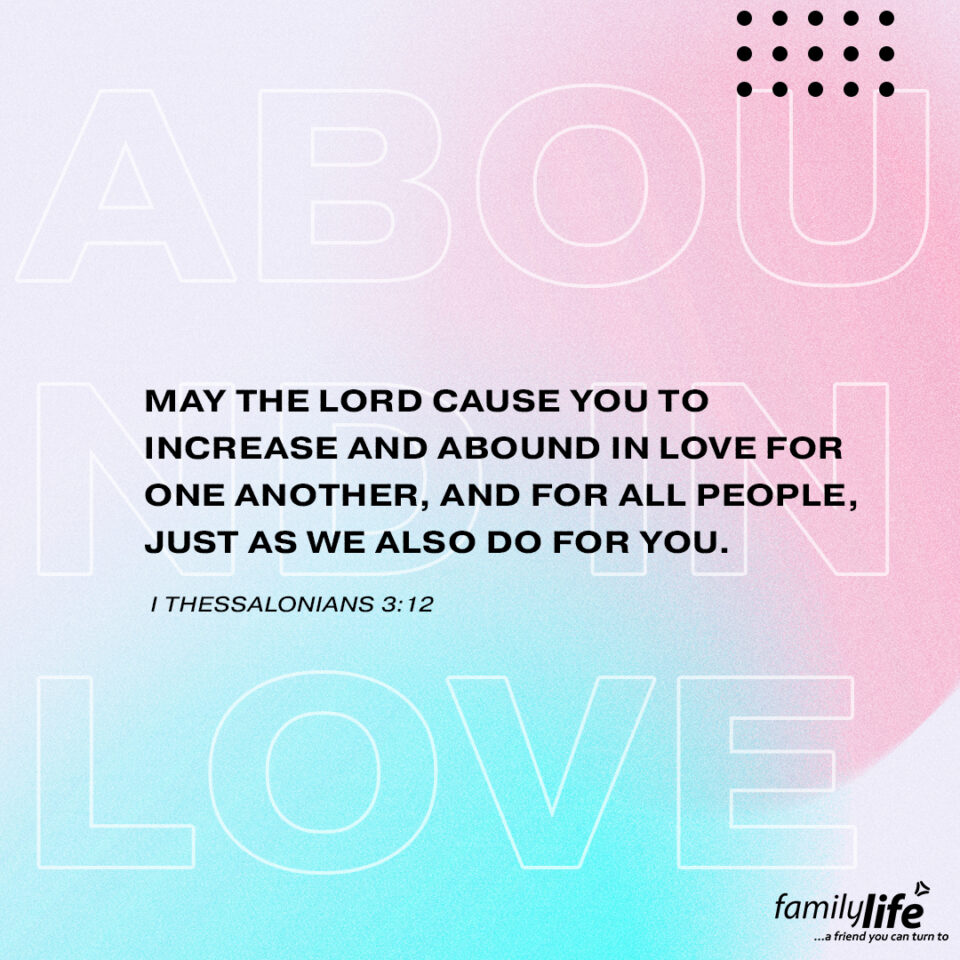 Wednesday November 17, 2021
The apostle Paul writing to offer encouragement to suffering Christians.
I Thessalonians 3:12 May the Lord cause you to increase and abound in love for one another, and for all people, just as we also do for you; (NASB)
Christ-followers are not to be static in their relationships. There is no point at which we can rest on our laurels and feel we "have arrived", in our desire to live as Christ lived. We are either growing more like Him – or not.
The context for this prayer was the persecution of the Thessalonian church. Paul's emphasis was showing the love of Christ to not only other believers — but also to those outside the bounds of faith. Not just that – but a Holy Spirit supplied, unconditional love . . . growing, increasing to all humanity – including the persecutors!