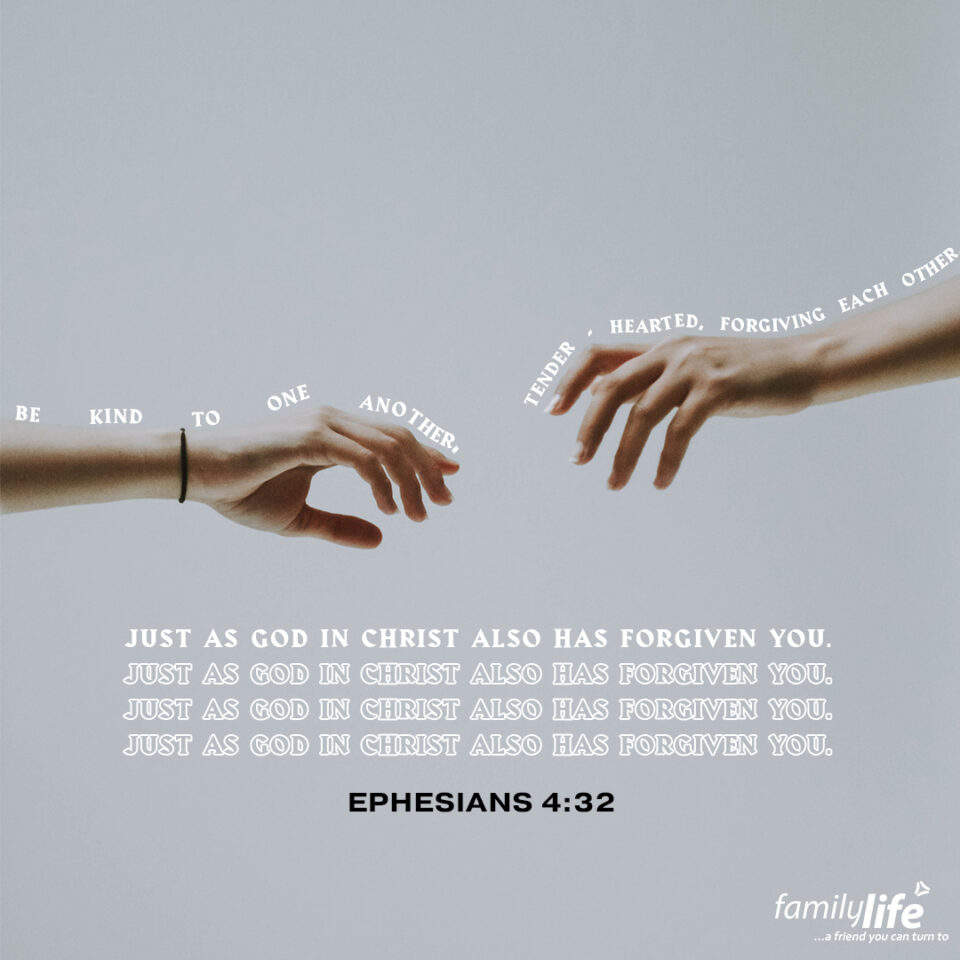 Tuesday, November 16, 2021
The apostle Paul writing to encourage Christ-followers that they are a united body and need each other.
Ephesians 4:32 Be kind to one another, tender-hearted, forgiving each other, just as God in Christ also has forgiven you. (NASB)
Funny how such little things can come between you, friends and family. Misunderstandings can mushroom into all-out animosity! It's easy to become so isolated and self-centered that you don't care to reach out in kindness to restore a relationship
In college a friend came into the dorm fuming and saying he could "never" forgive the person who had offended him! We've all felt that way, but Christ is our example: "while we were still sinners, Christ died for us." Forgive, as you have been forgiven.