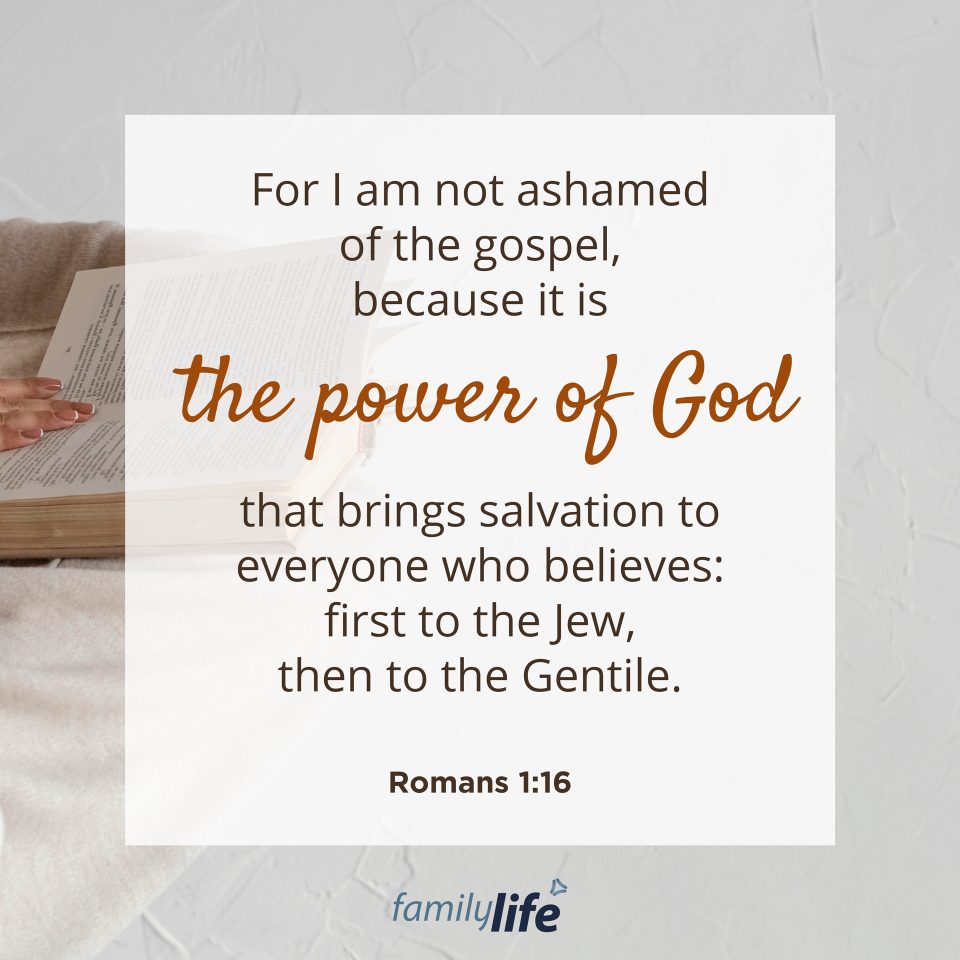 Wednesday, March 16, 2022
Romans 1:16
For I am not ashamed of the gospel, because it is the power of God that brings salvation to everyone who believes: first to the Jew, then to the Gentile.
When our Savior left this earth, He gave as a very important commandment: to spread Christ's love and the message of the gospel to everyone we can reach. It's His will that none should perish, but unless a person accepts the gift of salvation, there is no hope after this life. Only through Christ's blood can someone be made new in the eyes of God, which is why you should never be ashamed to share what it means to be born again. The love of Jesus and His sacrifice on the cross is available for everyone, but it's up to you, His witness, to plant the seeds.