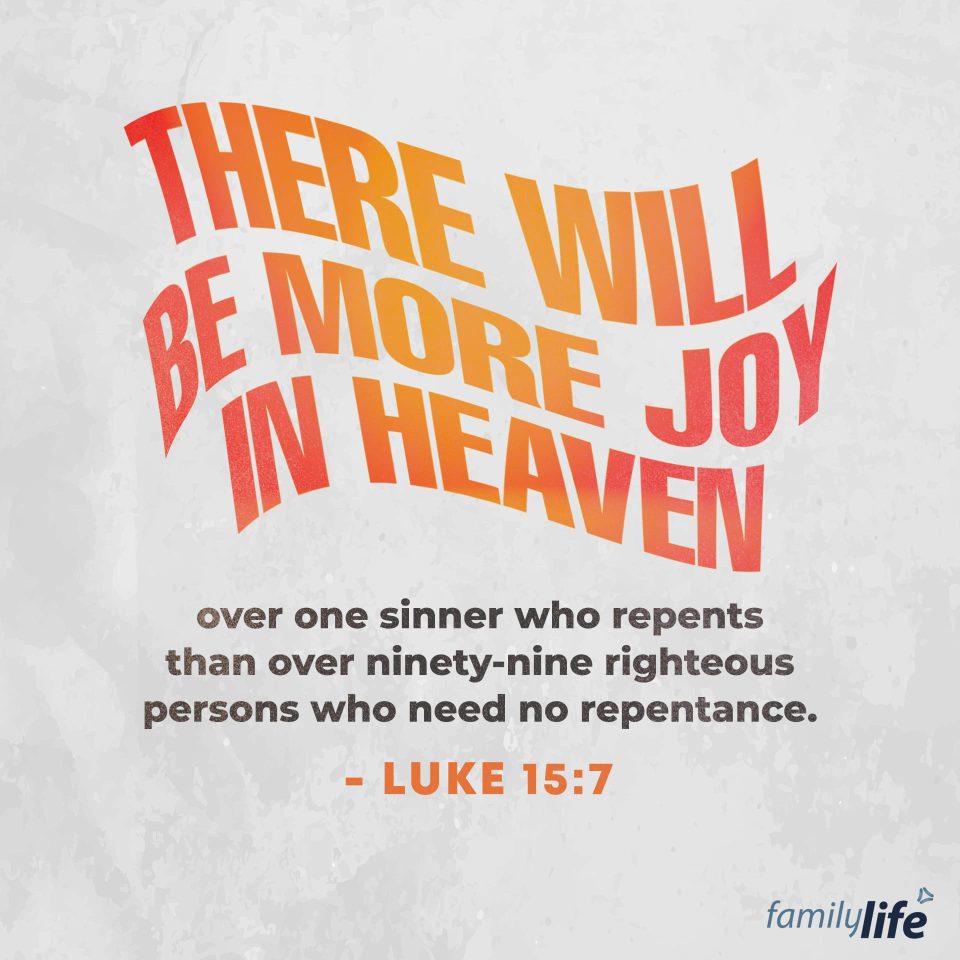 Wednesday, May 3, 2023
Luke 15:7
Just so, I tell you, there will be more joy in heaven over one sinner who repents than over ninety-nine righteous persons who need no repentance.
It's God's will that none should perish; that all people would come to know Him and accept Christ's payment for their sins. In heaven, He and the angels celebrate every lost soul that repents and is saved, including yours. You're worth something not only to the heavenly hosts, but to the Lord of the universe. Your value is incalculable! And if God is for you, who can be against you? Rejoice every day that even while you were a sinner, a criminal against God, He made a way for you to be saved through the blood of His Son, because He couldn't bear to spend forever without you.