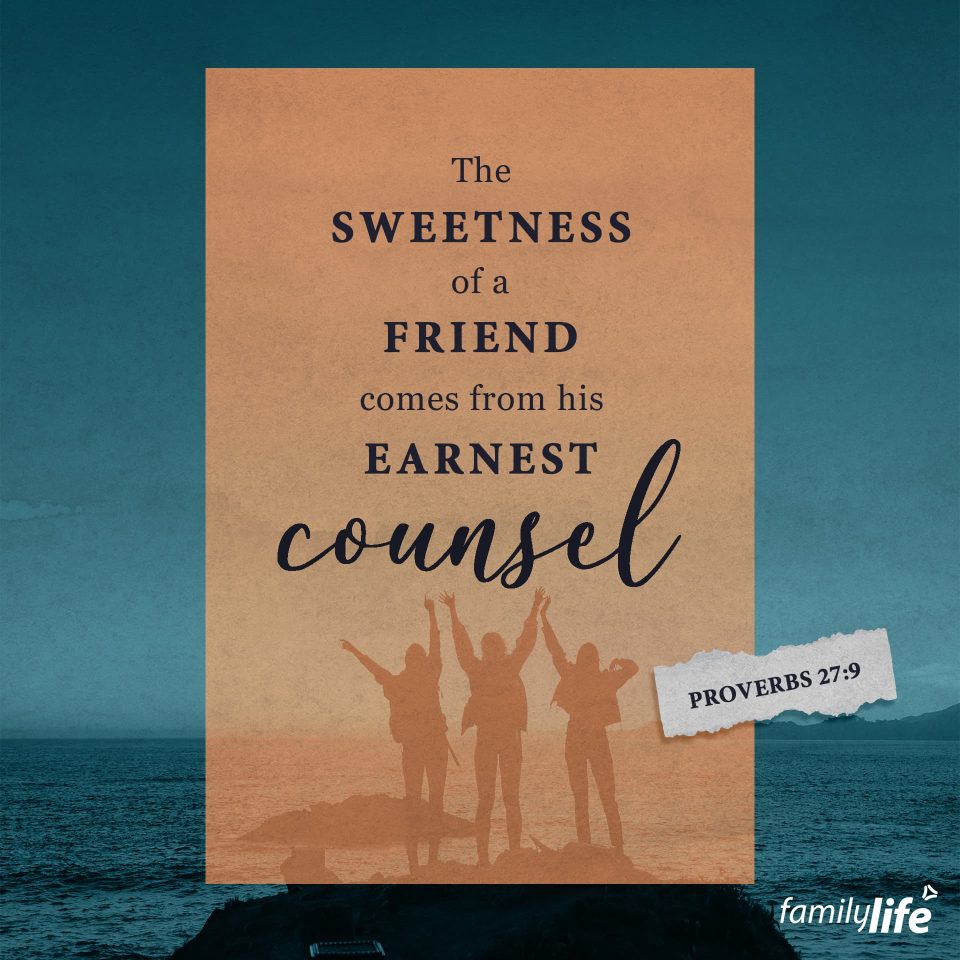 Tuesday, June 13 2023
Proverbs 27:9
Oil and perfume make the heart glad, and the sweetness of a friend comes from his earnest counsel.
Bad friends can talk you straight into bad decisions, but good friends can talk you away from one. The counsel you get from people you trust can greatly influence the kinds of decisions you make in life, for better or for worse. That's why the Bible time and time again urges you to form your bonds with quality people: followers of Christ whose advice revolves around God's word. You're a member of the body of Christ, and as you might guess, a body doesn't work so well when one of its pieces is missing, nor does that piece function when separated from the rest of the body. Don't neglect to spend time with others and lean on them when you need help. Remember that the only counsel worth pursuing will have roots in the truth.