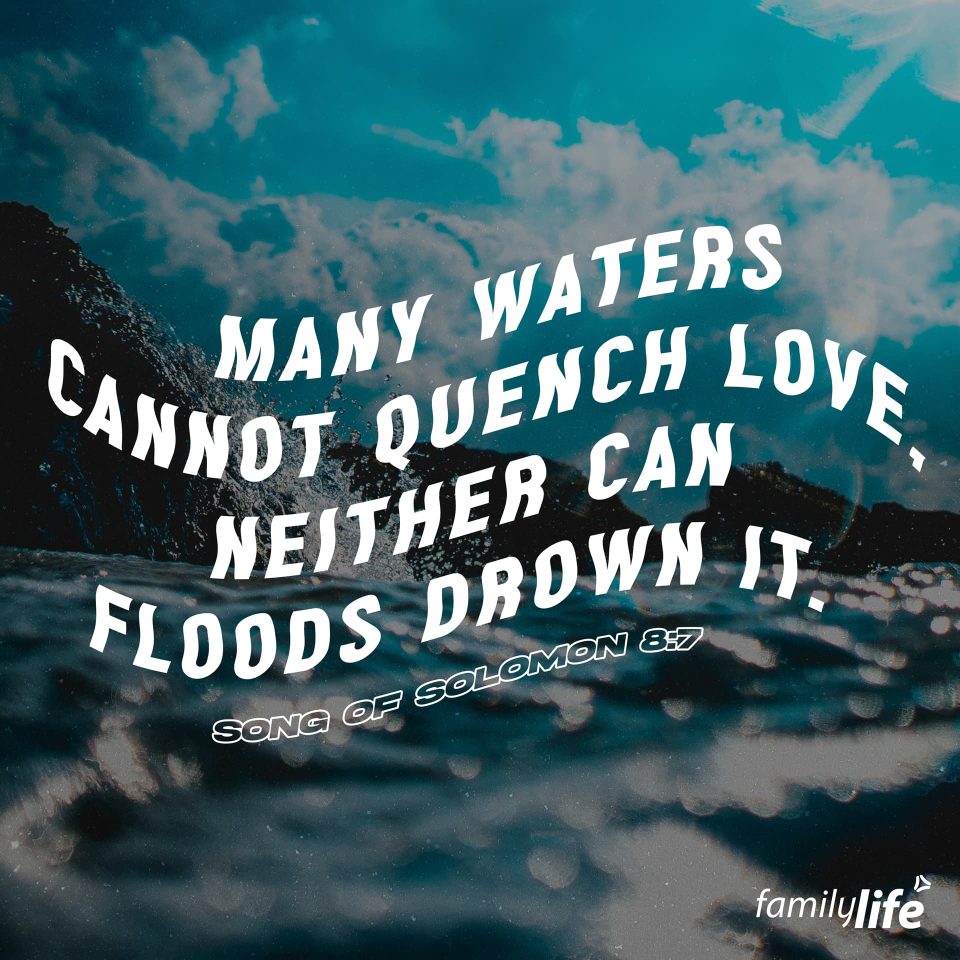 Tuesday, February 14, 2023
Song of Solomon 8:7
Many waters cannot quench love, neither can floods drown it. If a man offered for love all the wealth of his house, he would be utterly despised.
There's something special about human relationships that can't be traded for the world. Be it between best friends, close family or spouses, real love isn't easily drowned out. So, while you're here on earth, seek it out. Find someone that you can love and depend on, and who can love and depend on you, whether they're just a friend or someone more. God didn't design us to walk through life alone; even Jesus needed a band of close friends that He could rely on. Find those kinds of people to lean on in life, but never forget that the One who loves you like no one ever could, will always be with you.