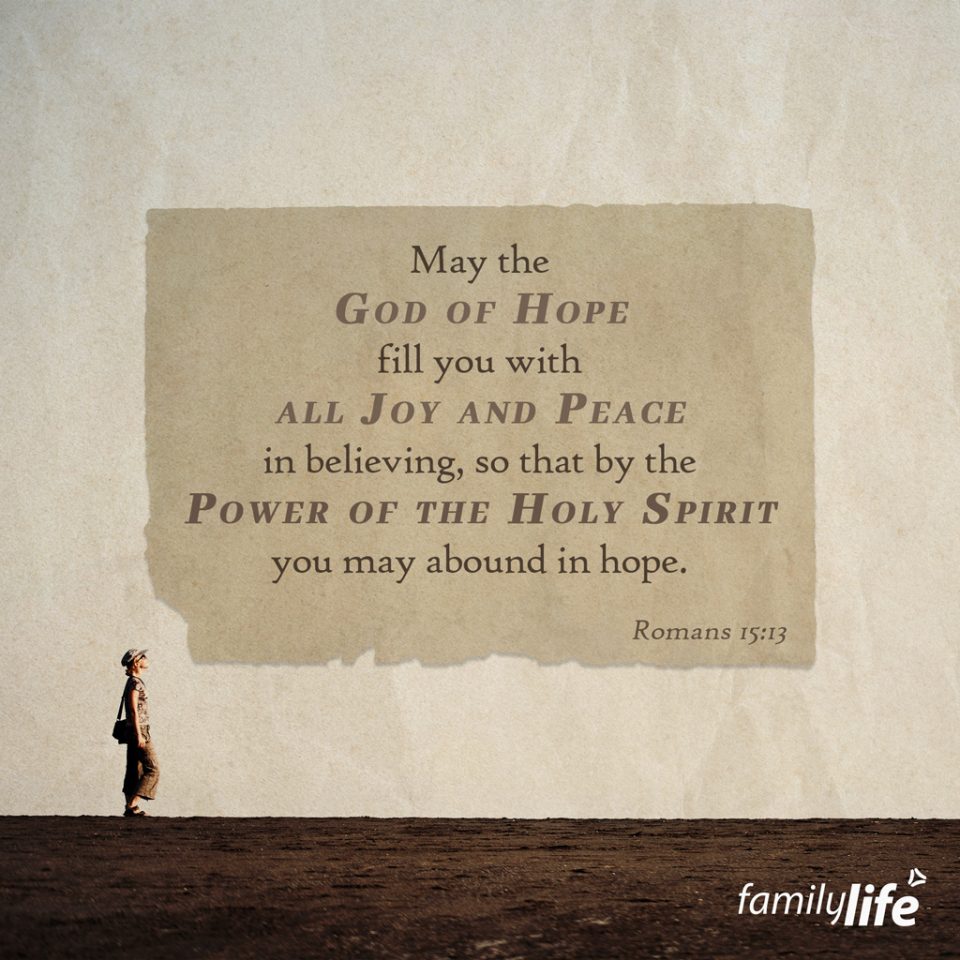 Monday, October 3, 2022
Romans 15:13
May the God of hope fill you with all joy and peace in believing, so that by the power of the Holy Spirit you may abound in hope.
It's saddening to see people living without joy, especially when joy is so readily available in Jesus. God is a God of overflowing love and everlasting peace; imagine having a relationship with Him and being called His own child! Those whose sins are covered by the blood of Christ have become new creations, and their destiny is guaranteed. Heaven awaits, so while you're living this brief life on earth, pray that God would fill you with joy and peace. Not only can you be hopeful as a Christian, but with the help of the Holy Spirit, you can abound in hope.