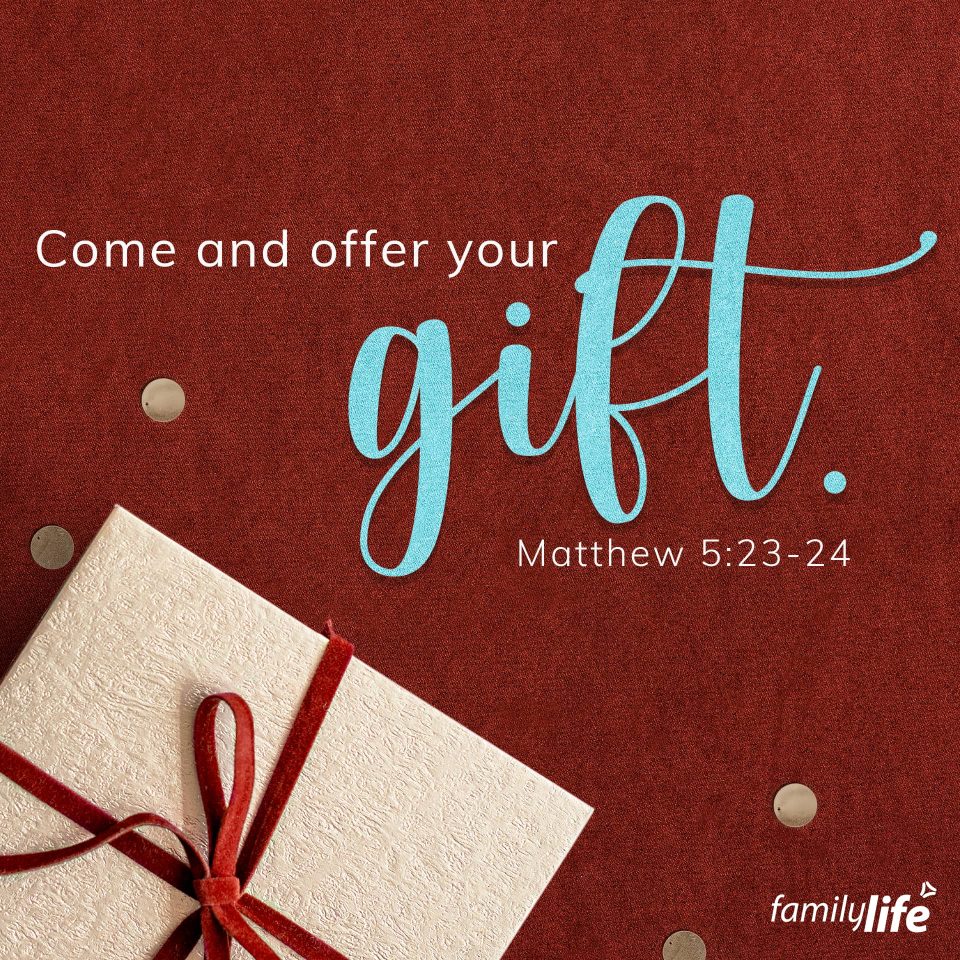 Tuesday, March 21, 2023
Matthew 5:23-24
So if you are offering your gift at the altar and there remember that your brother has something against you, leave your gift there before the altar and go. First be reconciled to your brother, and then come and offer your gift.
Jesus spoke often of forgiveness and of the condition of your heart. How you treat others matters, not only with your actions, but with your thoughts and feelings too. The Lord wants you to seek Him, but if bitterness against someone is festering inside you, He wants that to be taken care of. Is there someone you know who has wronged you or damaged you in some way? Ask yourself if you're willing to forgive that person and show mercy. If that answer is no, God will help you make it a yes; let Him not only govern your life and your actions, but also your heart.