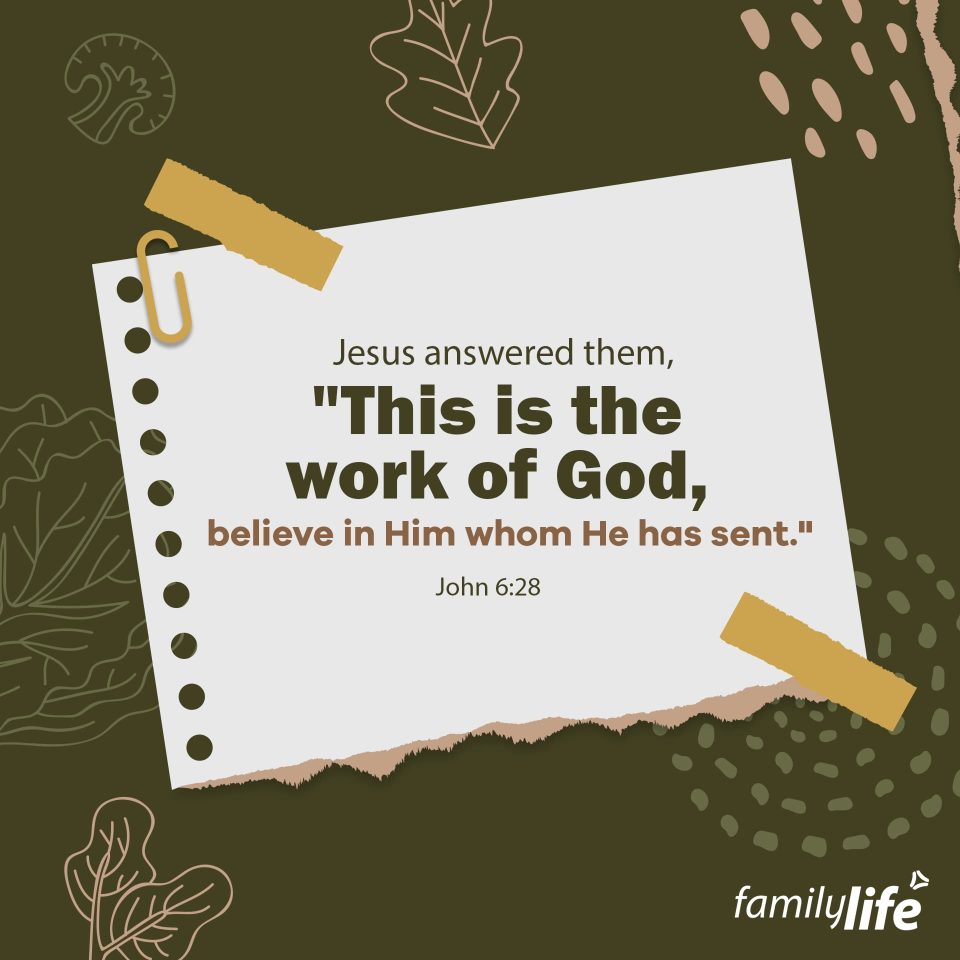 Friday, September 22, 2023
John 6:28-29
Then they said to him, "What must we do, to be doing the works of God?" Jesus answered them, "This is the work of God, that you believe in him whom he has sent."
People can say they "love Jesus" all day, but that doesn't mean they've accepted Him as the Son of God. If you believe in Jesus, you should recognize the immense weight of who He was, and what He said. He wasn't just a good man and a wise teacher; He was a perfect man, and the perfect sacrifice for your sins. The things He said weren't just good tips, they were commands, and guidelines for life itself. To be living a good and God-pleasing way here on earth, you need to recognize and believe in your heart that Jesus Christ was non other than Lord and respect His commandments… not to earn grace, but because it was given to you.