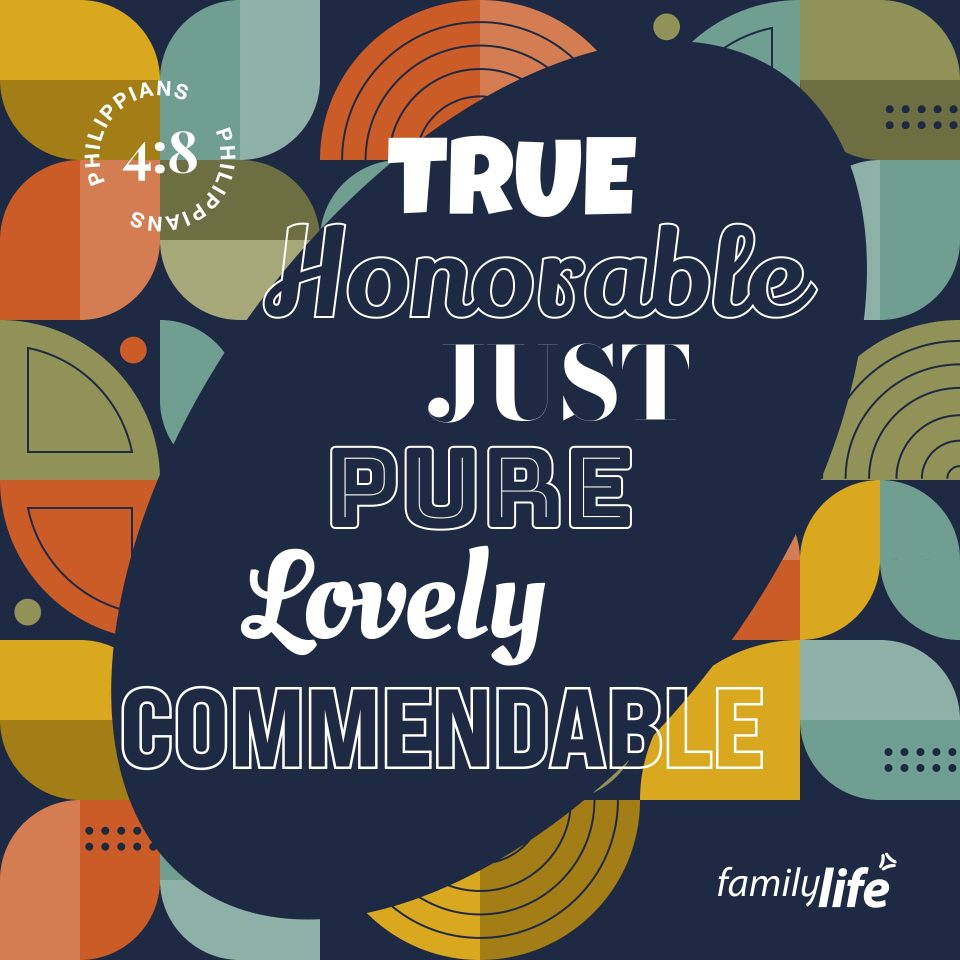 Thursday, September 21, 2023
Philippians 4:8
Finally, brothers, whatever is true, whatever is honorable, whatever is just, whatever is pure, whatever is lovely, whatever is commendable, if there is any excellence, if there is anything worthy of praise, think about these things.
What is your mind full of? The content you consume through books, movies, and music can have a subtle but profound impact on the way you think about life, about others, and about the world. To keep your chin up and your eyes on Christ, the Bible tells you to fill your mind with good things. God's immense love for you, the blessings He's given you, the people He's given you, and the beautiful world He's surrounded you with. If you spend too much time focusing on the bad things, you'll get bogged down… a futile state of mind, because one day in Heaven, bad things won't matter anymore. So before you get there, focus on what's good, so that the life you live can be one of peace and joy no matter the circumstances.