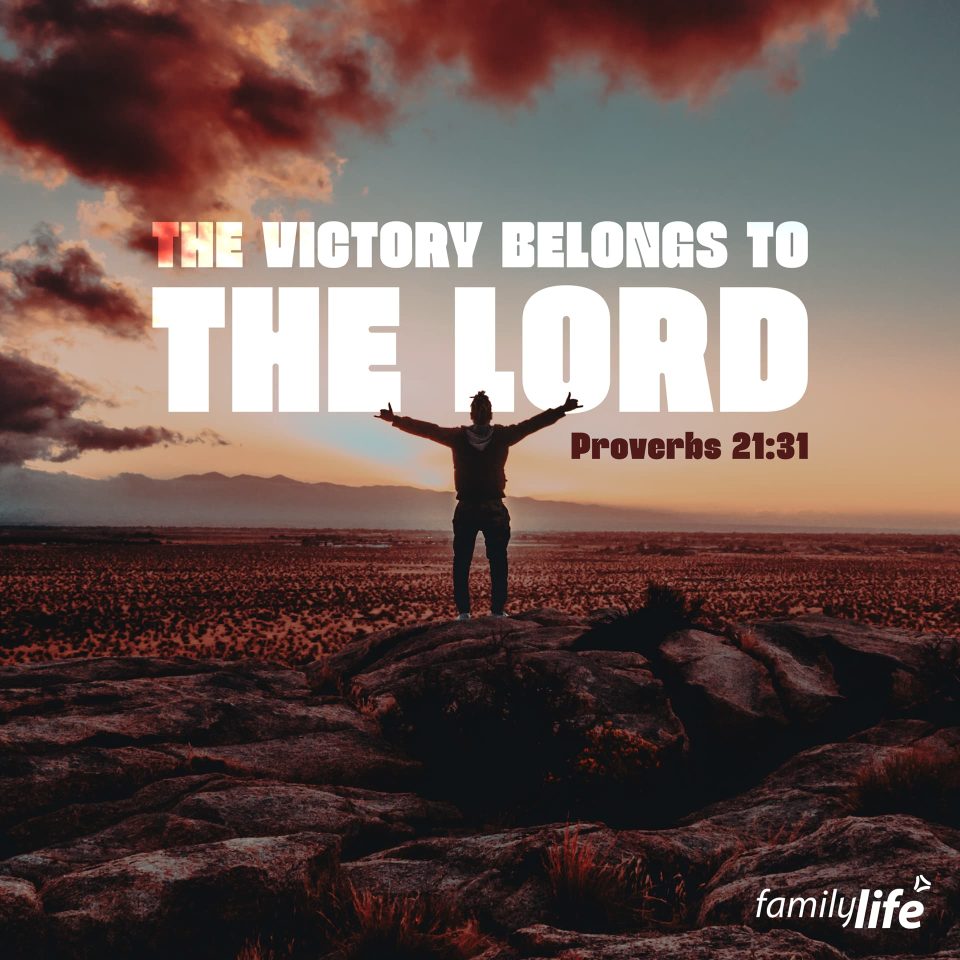 Friday, May 26, 2023
Proverbs 21:31
The horse is made ready for the day of battle, but the victory belongs to the Lord.
While you and I must put on our armor and do our part as characters in God's story, it is ultimately Him who grants us success. Our efforts and abilities are important… He made you this way for a reason… but they aren't solely responsible for the things the Lord will accomplish through you. No matter how bad it gets, and no matter how it all ends, the Lord works in all things for the good and victory of those who love Him. If you're facing a challenge or striving towards a goal, remember to work hard and prepare diligently, but ultimately trust that God will make it happen. With Him on your side, you can have confidence that the battle is already won.