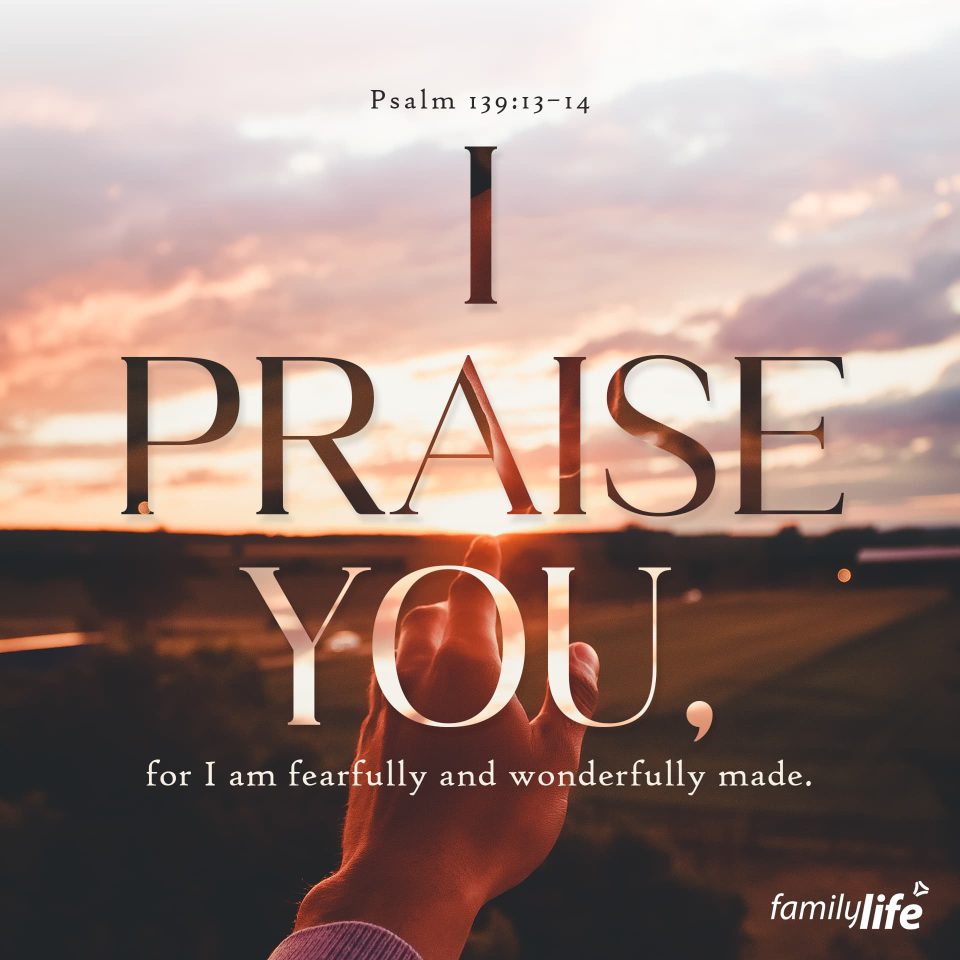 Friday, March 3, 2023
Psalm 139:13–14
For you formed my inward parts; you knitted me together in my mother's womb. I praise you, for I am fearfully and wonderfully made. Wonderful are your works; my soul knows it very well.
God made you just the way you are, and everything He creates is beautiful. The person you are on the inside was knitted together before anyone knew your name. God planned and foresaw all the days of your life, every laugh, and every tear, before you drew your first breath. He knows your tomorrow, and He knows your today, and He has been with you all the days of your life. You're His creation, His masterpiece, fearfully and wonderfully made to bring Him glory. So keep your chin up, and walk with confidence: you are a child of the Most High God, and He doesn't create mistakes.