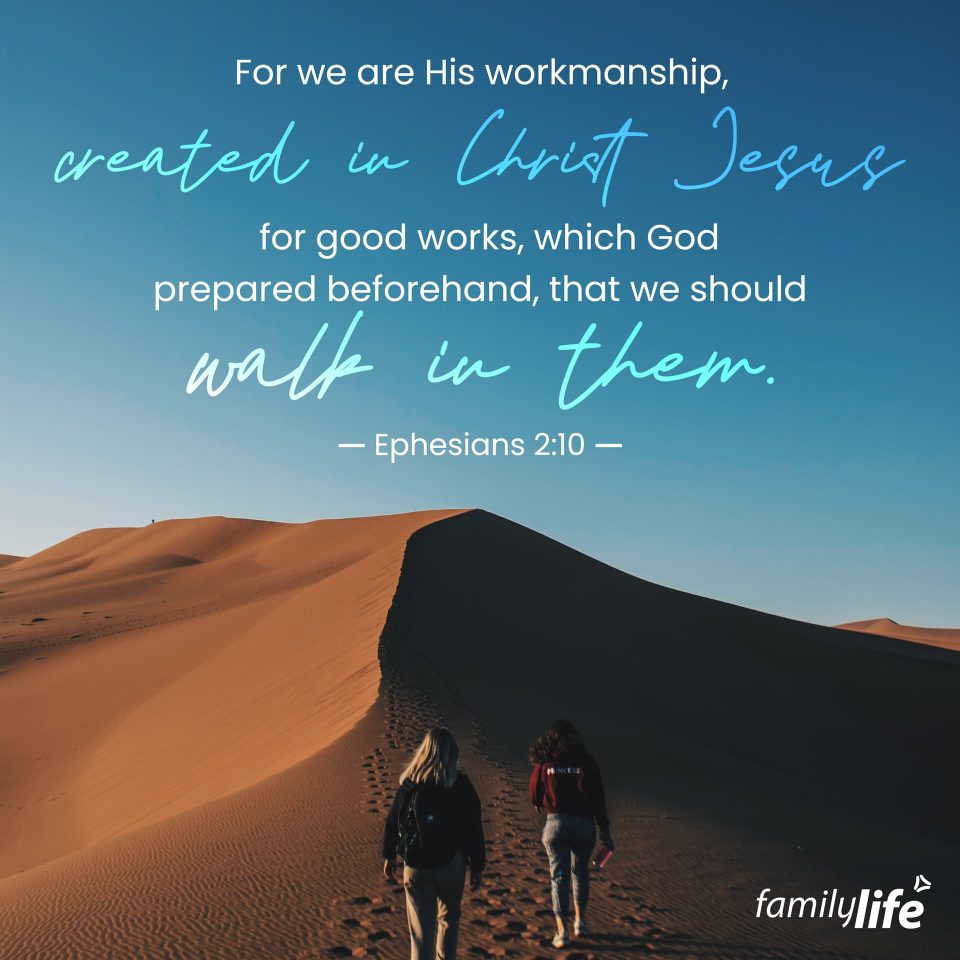 Thursday, January 12, 2023
Ephesians 2:10
For we are his workmanship, created in Christ Jesus for good works, which God prepared beforehand, that we should walk in them.
I think that we as Christians often hesitate to listen to that little voice. The voice that says, "you should pay for the person behind you in the drive through," or "that person looks down, you should go talk to them." You've probably heard it, and you've probably forced yourself to ignore it because the suggestions seem silly or unnecessary. But sometimes you need to leave your comfort zone and trust that voice, even if you don't see the benefit of what you are doing right now. Little acts of kindness can go a long way toward impacting someone more than you know. God has a plan for every kind act, and we can be His hands and feet by listening to His voice.