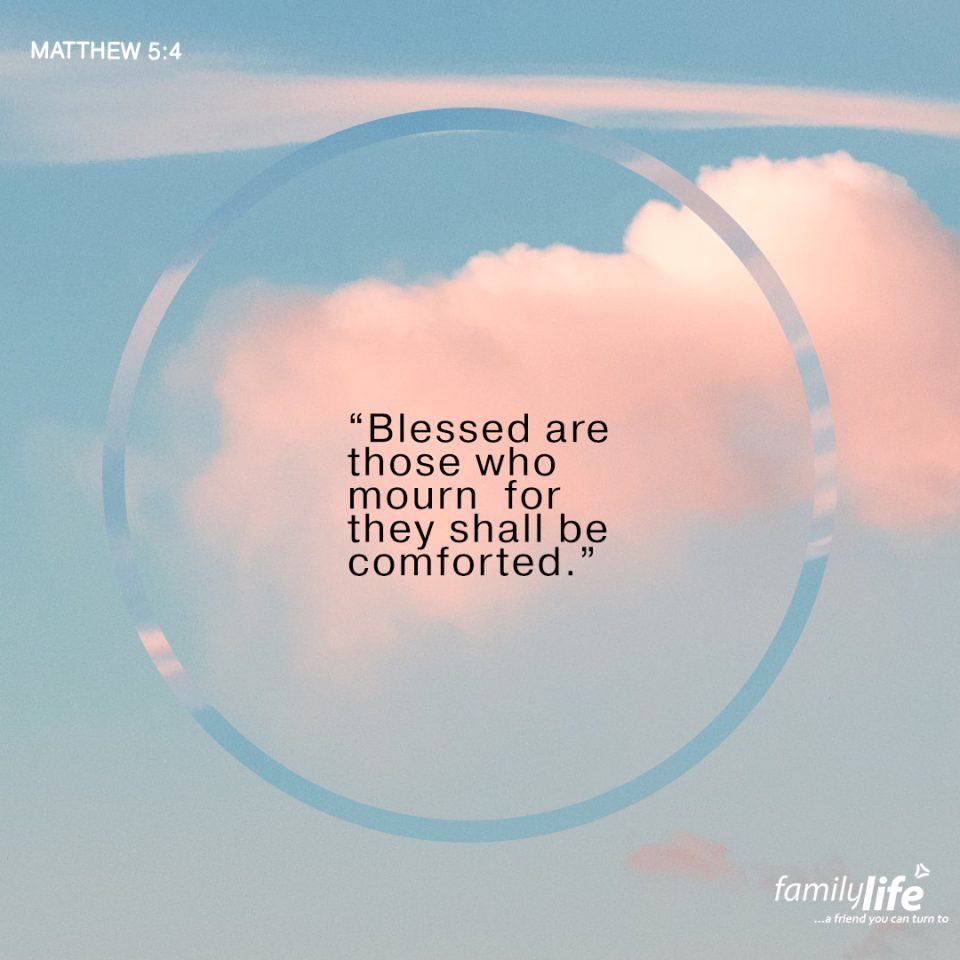 Monday, March 7, 2022
Matthew 5:4
Blessed are those who mourn, for they shall be comforted.
Sin is what separates us from God and leads to death. When you fall short, when you fail to be genuinely good, when you feel like you've fallen again, and again, take heart. In His Sermon on the Mount, Jesus had a powerful message for all who mourn sin with a godly sorrow. His words remind us that even in the depths of our sorrow, when we repent for the sins we've committed, we are never without hope. Jesus lived, died, and rose again to wash away the ugliness of our sins so that when we stand before the throne, we have been redeemed by His blood and made worthy of spending eternity in Heaven.