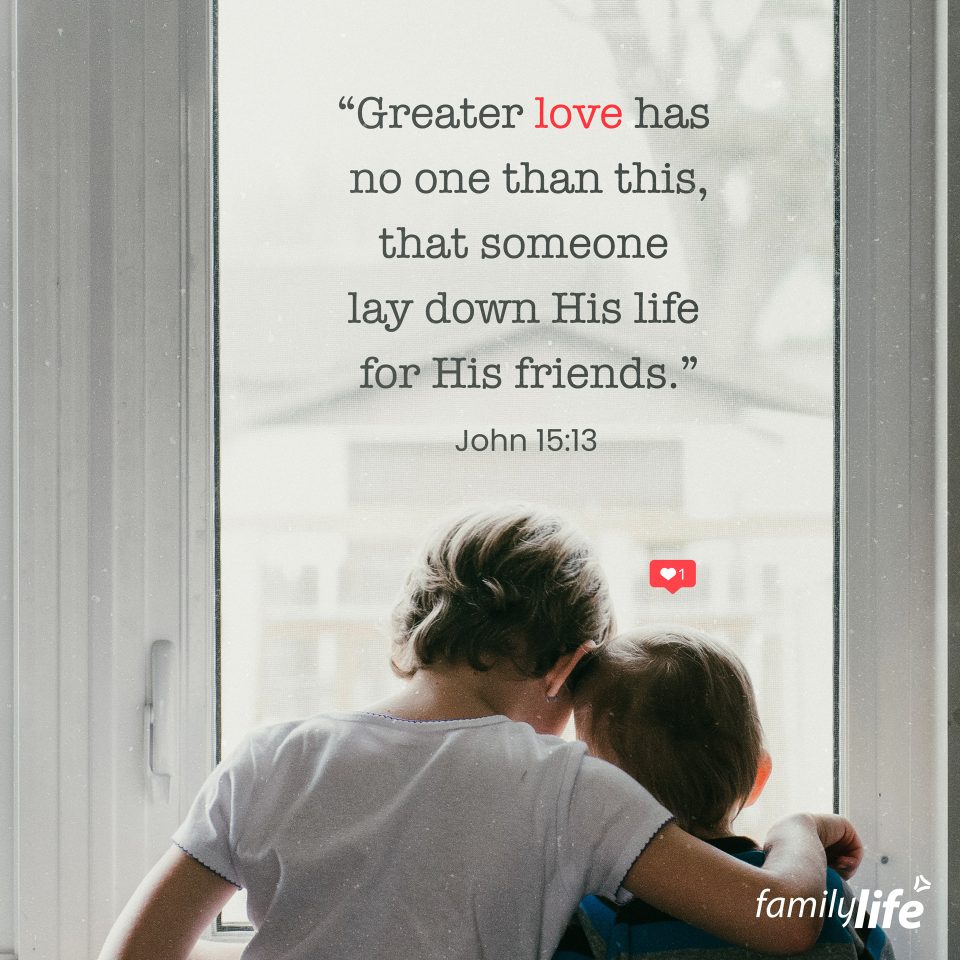 Friday, September 9, 2022
John 15:13
Greater love has no one than this, that someone lay down his life for his friends.
This verse brings to mind dramatic scenes where a selfless hero sacrifices himself to save someone's life. It's the greatest act of love, but rarely do you see that kind of love and boldness demonstrated in today's world. But even if you don't jump in front of a bus to save someone, you can still "lay down your life" by putting others first. Giving up your time, energy and personal wants for the sake of someone else is a form of self-sacrifice. It's that kind of love that's hard to come by, but with God's help and the example of Jesus, you can possess it.