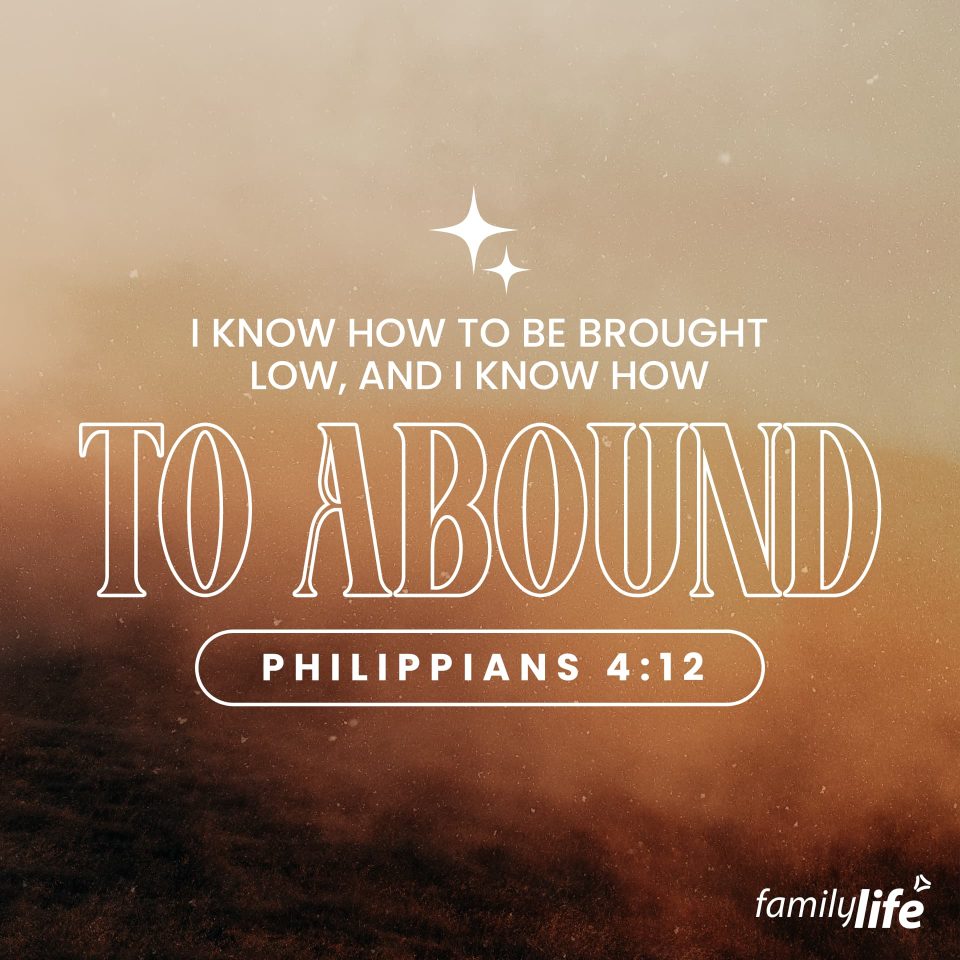 Thursday, August 10, 2023
Philippians 4:12
I know how to be brought low, and I know how to abound. In any and every circumstance, I have learned the secret of facing plenty and hunger, abundance and need.
What Paul learned during the hard chapters of his life was how to be content, no matter the circumstances. Instead of basing his emotions on life's ups and downs, he chose to ignore circumstance, and look at the big picture. He was no longer Saul of Tarsus, but Paul, a servant of Christ who every day gave Him strength. If he was beat up, imprisoned, shipwrecked, or stoned, it was all because of his dedication to Christ, and to the mission God had called Him to. No matter the abundance or the suffering, it was all insignificant compared to the love and peace that came from his relationship with Jesus… a relationship that He offers to you, too.