A family pleaser with flavors that will please everyone at the table!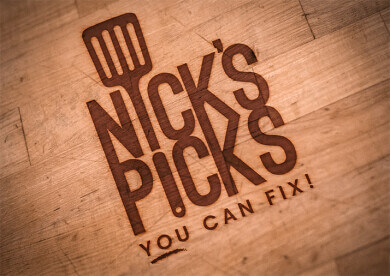 Ingredients:
1 1/2 Pounds Chicken Breast or Boneless Thighs
1 Cup Flour
1/2 Tsp Ground Ginger
1/2 Tsp Garlic Powder
Salt and Pepper
Oil
1/4 Cup Soy Sauce
1 Cup Apple Juice (or orange)
1/2 Cup Peanut butter
1 Tsp Honey
Method:
Trim the chicken. Combine the flour and seasonings, salt and pepper to taste.
Heat enough oil to cover the bottom of a large skillet over high. Dredge the chicken in the flour and place in pan. Allow to brown and turn after about 5 minutes. Cook on the other side until brown. Remove chicken from the pan and place on paper towels. Clean the skillet and return to heat.
Heat soy sauce and apple juice over medium heat. Once sauce comes to a simmer, add the chicken back in. Once chicken is fully cooked, add peanut butter and honey and remove the pan from the heat. Stir the sauce until combined. Serve over rice and enjoy!