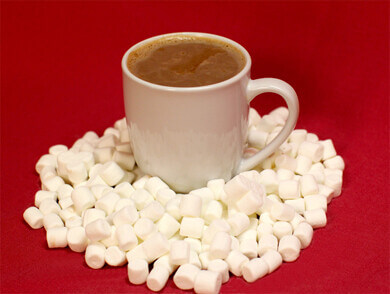 Ingredients:
3 1/2 Cups of Sugar
2 1/4 Cups of Cocoa
1 Tbsp Salt
Method:
Combine all ingredients and save in an air-tight container.
Use about 2 Tbsp of Hot Chocolate Mix for every 8 ounces of Hot Milk to make the perfect mug.
Top with marshmallows, whipped cream or cinnamon to your liking!