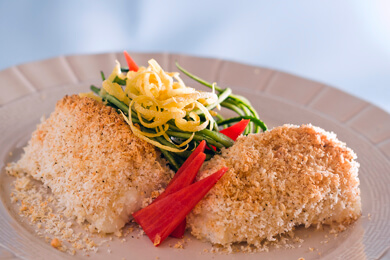 Ingredients:
6 Cod Fillet or Loins
1 Cup Panko Bread Crumbs
1/2 Cup Grated Parmesan
2 Tsp Salt
1/2 Tsp Pepper
2 Tsp Granulated Garlic
Method:
Mix together the dry ingredients and top the fish with the mixture. Bake at 350 degrees for 20-25 minutes. Fish should be firm and flaky!